Christianity fights back
ON Monday, 13 April 2009, in response to the web site for people to sign a reject their baptism certificate, Premier Christian Media wrote:- "This weekend 2 million Christians around the world celebrated the hope of new life in Jesus As we remembered the incredible Easter story we celebrate the triumph of life over death. But amidst the Easter festivities it is becoming increasingly difficult to speak out about this hope we have. Today, our faith is challenged and marginalized in society. The National Secular Society has encouraged 100,000 people to sign a certificate to 'debaptise' themselves. It is part of a campaign to allow people to revoke their baptisms. Therefore we are asking... are there 100,000 people who are prepared to publicly stand up and declare that they are Christians? In just one week of launching the 'I am a Christian' campaign 7,000 people have declared that they believe. On Easter Sunday we celebrated why we call ourselves Christians. Now is the time to declare that the Easter story is truth, and say that 'I am a Christian'. Please stand together and declare your faith today." For further information go to:- premier.org.uk.
The Churches Together Walk Of Witness, Formby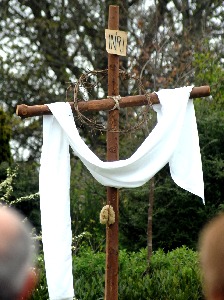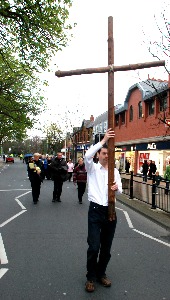 FORMBY'S traditional Walk Of Witness on Good Friday, 10 April 2009, was very well attended despite the weather and change of location and the fact that the parade was routed from its previous course. This year's event was entitled:- "There is a Green Hill" and appropriately the service was held on the green mound by the newly built Formby Swimming Baths. The opening introduction was provided by the Churches Together Chairman, John Ryan, and was also closed by him. The speaker was Reverend Phil Jump and prayers taken by Reverend Malcolm Dyer. Despite the cold wind and the damp, the service was very lively and young and old stood around and joined in when required. This was an interesting change, not only of location but also style as it was not the normal service we are all used to, but it was more of a play. After the event, Holy Trinity Workshop and the Pool Cafe provided refreshments and also warm drinks...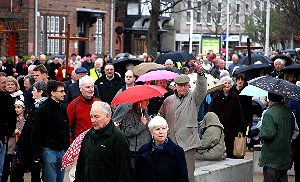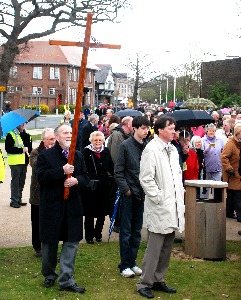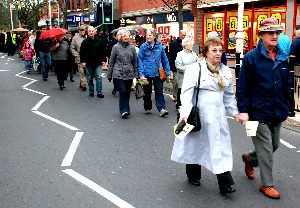 Page 1 of 4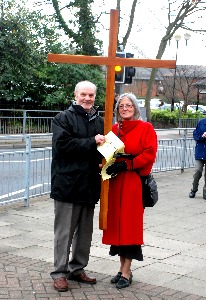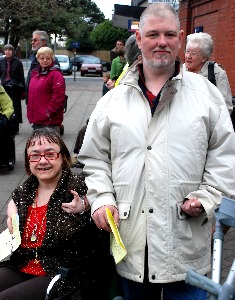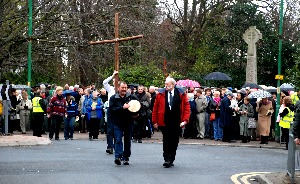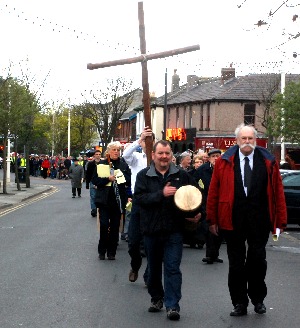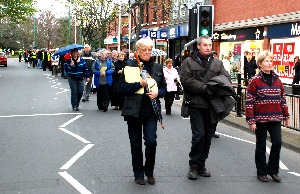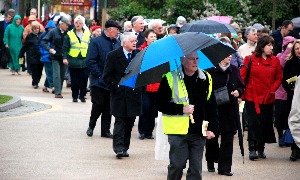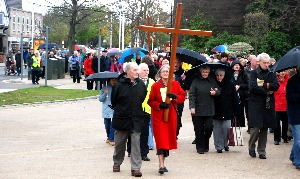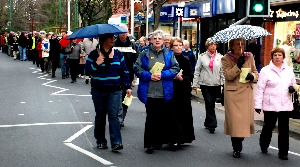 If you like the photos, please order them and do not copy them. Keep this site online... Click here to find out out you can get you copy of these photos...