Community unites to fight crime
AN ARMY of community crime fighters have been recruited to make Liverpool safer.
The team of 150 volunteers have been hired following a national review called Engaging Communities in Fighting Crime. It looked at how the Police, local authorities and criminal justice agencies could work more effectively with local people to reduce crime. Many of those taking part are already involved in making their area a safer place to live by running neighbourhood watch schemes or as representatives of tenants or residents groups. Under the new initiative, they will be given training and skills to help them link up with the authorities and help crack down on crime.
The Crime Fighters are coming together at a day long event on Wednesday, 22 April 2009, hosted by BBC Radio Merseyside's Roger Phillips. They will also be told what services are available locally to help them and what standards of service to expect.
Councillor Marilyn Fielding, Liverpool's executive member for safer, stronger communities, said:- "The Community Crime Fighters are our eyes and ears in helping to make Liverpool safer. Pioneering initiatives such as our alley gating scheme have reduced crime massively over the last few years. This new scheme will give local residents the help and support they need to help prevent offences and tackle the issues which are of concern to them."
The event at the Crowne Plaza Hotel is being hosted by Citysafe, Liverpool's crime and disorder reduction partnership, and Merseyside Police. Merseyside Police Assistant Chief Constable Helen King said:- "Merseyside Police works with local people who are prepared to take an active role in tackling crime and anti-social behaviour in their community. The Community Crime Fighter programme will provide the public with information and training on what services are available locally and how they can be assessed. Merseyside Police is pleased to support this initiative so that local people can be confident in asking for what they need to make their communities safer."
Lynn Petley from Wavertree is one of the people who have been recruited. She said:- "I am a Community Crime Fighter because I care about what goes on in my local community and want to help make it a safer place for everyone who lives there. The scheme has given me information and training on what services to expect locally. I now know what services are available to help tackle crime and anti social behaviour in my area, where to go if we have a problem and most importantly how to get other local people involved. I would recommend becoming a Community Crime Fighter to anyone who wants to see changes for the better in the area they live."
More information about the scheme is available at:- communitycrimefighters.org.uk or by calling:- 0800 197 2965.
"IRON MAIDEN: FLIGHT 666" Competition Now Closed…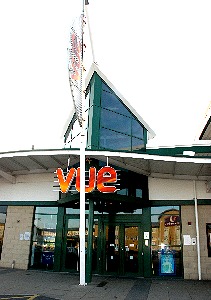 CONGRATULATIONS all our winners who entered our 2009 Easter Competition/Give-away for Iron Maiden film tickets. The film was shown at Vue to a very lively audience of Iron Maiden fans, who filled most of Southport's Vue Cinema's auditorium, in Screen 7, on the night of 21 April 2009.

Watch this space as we have another fantastic competition to come very soon…. So keep your eyes on here. Also, we are running a few more, very soon exclusively for our readers who have signed up for our News Bulletins. If you have not signed up, then do so now… So what are you waiting for? Go to Formby Reporter to find out more about our news Bulletin Service…