Full Steam ahead at Riverside Rally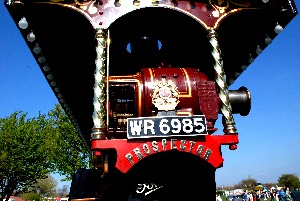 IT was full steam ahead last weekend, 18 April to 19 April 2009, at the first steam rally to be held at Riverside, Banks near Southport. The warm sunshine conspired to lure folks to this event, and they were not to be disappointed. The chosen site was Riverside Holiday Park, which had ample parking and a spacious site, where the exhibits were well laid out. It was busy without being crowded. All of which produced a pleasant and unhurried atmosphere, in which visitors could relax and admire the large array of gleaming steam machines, many hissing and clanking away; traction engines, steam rollers and a threshing box, among others. A penny farthing bicycle was in evidence and looked a thoroughly uncomfortable mode of transport. Numerous, spanking vintage and veteran cars swanked in their lines, inviting respect for their dedicated owners. As did the many old commercial vehicles, motor bikes; including a few scale models, and retired buses. The latter evoked nostalgia in quite a few people including those who entered the Ribble Vehicle Preservation Trust's display bus. At the other extreme, there was a flight simulator to represent the modern days and a climbing wall to challenge active children, plus a play area; whilst lots of trade and craft stalls satisfied the shoppers. A miniature steam railway captivated the children, and some not so young, and small steam engines chugged around the grounds on occasion.

The area was, thankfully, not overwhelmed by fast food outlets but was well served by a popular Hog Roast, where a butcher demonstrated the art of making the sausages, which were also on sale along side burgers. There was also an ice cream van. One regret... I didn't find a tea or coffee supplier, maybe next year…?

For those interested in fauna, there were ferrets, from Sid's Ferret Rescue of Bolton. Karen Richardson's Donkey Rides provided a very traditional attraction. There is something about donkeys that makes them so appealing. The magnificent birds form Horus Birds of Prey were also a draw. And, adding their particular magic, all around the merry sounds of steam organs were to be heard blending in with the demonstrated skill of wood carving with a power saw. Commenting on events was Town Crier, Don Evans, who chatted to us about his experiences as West Lancashire's Town Crier. He has been in the post for the last six years and obviously enjoys it. He says one has to be:- "an eccentric showman for this job." He told us a little about the history, including that William the Conqueror created the first Town Criers and granted them special state powers to announce the news. So, along with vintage machinery, a further interesting history lesson was on offer. This all made for a grand day out.

We were told that the idea for this rally came from John Johnson, Alan Atkinson, William Hunter, Peter Wareing and George Harrison, all of whom were steam enthusiasts and also had worked together for charities for some time. Initially the plan was for a small steam rally, but things just grew! Representatives from branches of the Rotary Club, including Kirkham and Rural Fylde and Preston South were on hand to help.

Neil Worth of Preston South said it was:- "A superb day! Thanks to everyone who attended. All the local charities will benefit greatly. Grateful thanks to the Harrison family for allowing us to have the ground."
George Harrison Jnr. also thanked Kate Moss, an employee of Harrison Leisure and who had undertaken the role of Rally Co-ordinator. He commented that it was nice to see so many local people supporting the event. He added that they had:- "Aimed to please the people who attended and to make money for local charities." After one day it was evident they were achieving just that.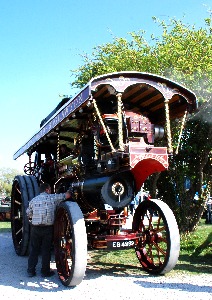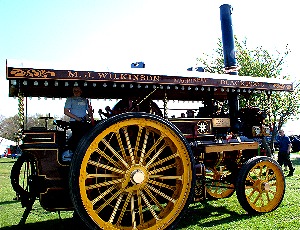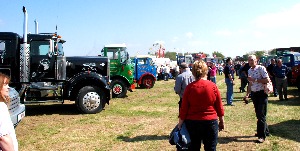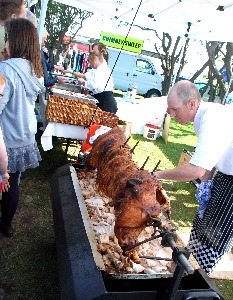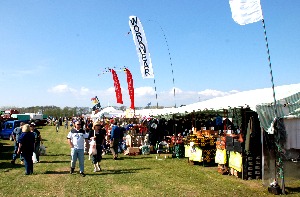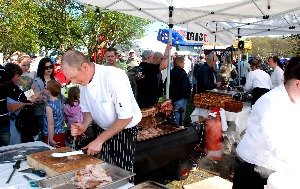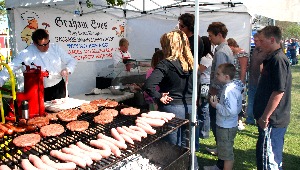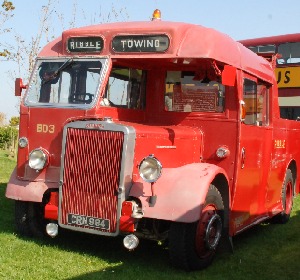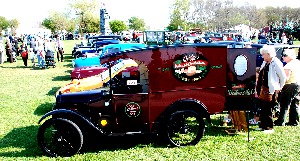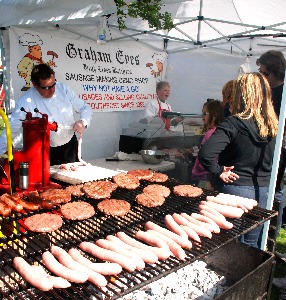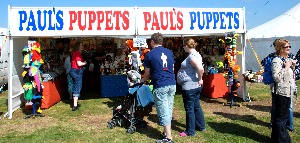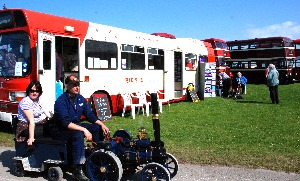 Page 1 of 6

If you like the photos, please order them and do not copy them.
Keep this site online...
Click here to find out out you can get you copy of these photos...