Hospital car parking fees top the list of life's biggest injustices
HAVING to pay and display whilst visiting loved ones in hospital is life's biggest injustice payment according to new research released by The Co-operative ISA's.

Hospital parking charges head the top 20 of raw deals, with 17% people citing fees for visiting sick friends and relatives as the thing they hate to pay most for, making some so angry that they deliberately risk being clamped by refusing to pay. Having to pay to spend a penny at public toilets also makes the list of fees which get the public's back up, along with prescription charges, dentist bills and surcharges when booking flights.

The survey, which asked 2,000 people to reveal their most hated charge, reveals that taxes are the UKs most contested charges when combined, with 39% of people believing that they are unfair. Inheritance Tax came 2nd on the public's unfair hit list, closely followed by Council Tax 3rd, while tax on savings, National Insurance and Road Tax all made the list.

Zack Hocking, Head of ISA's at The Co-operative, said:- "The research confirms that there are many charges the public 'begrudgingly' has to pay for. Unsurprisingly taxes are a bone of contention, with even tax on savings coming above prescription charges and dentists bills."

Despite tuning in on a daily basis the public hate having to fork out for their television licence, which came 5th in the raw deal top 20, with many admitting to tuning in but deliberately not paying, despite the risks associated. Restaurants that put a service charge on bills should take food for thought from the findings, as 17% of people dine elsewhere to avoid paying. Amongst the remaining disservices making the top 20, are expensive train fares, vets bills and higher charges for taxis to get home on New Year's Eve.
Police ask for help to find Paul Robert Barber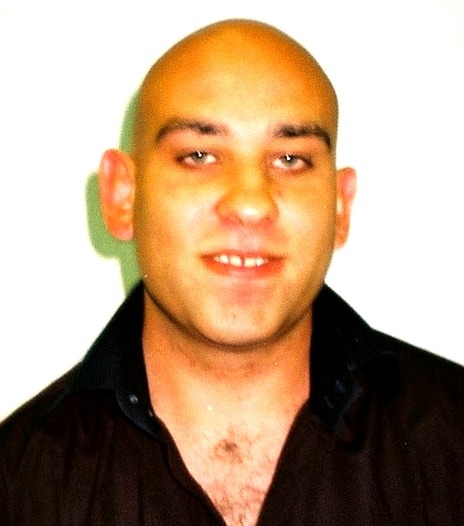 POLICE Officers in Telford are appealing for information about a 26 year old man who has not been seen since leaving an address in Muxton just over two weeks ago.

Paul Robert Barber has not been seen since he left his father's home on Good Friday – Friday, 10 April 2009. His father believed that he was heading to the airport to catch a flight home to Fuerteventura but it appears that Paul did not catch the flight and he was then reported missing on Monday, 13 April 2009.

A West Mercia Constabulary police spokesman said:- "We are extremely concerned about Paul's welfare and want to find him as soon as we can. Although it is possible that he has flown out of the country, checks that we have carried out suggest that he is likely to still be in the United Kingdom. He may still be in the Telford area but we also believe that he has links to Suffolk and Liverpool and therefore he may have travelled to these areas since he was last seen too.

We have had no definite sightings of him since he went missing and therefore it is vital we do a safe and well check with him as soon as we can. He has now been missing for more than two weeks and therefore we are keen to hear from anyone who may know of his whereabouts.

Paul is described as being white with tanned skin, around 6ft tall, of medium build and as having a shaven or bald head.

Paul's family and friends are very concerned about his disappearance and would like to appeal for him to make contact with them so that they can be reassured that he is OK. Police are currently following up a number of leads as they attempt to get in touch with Paul, but are appealing for anyone with information about his whereabouts to come forward. Anyone who believes they may have information that could help trace Paul is asked to contact Telford Police on 0300 333 3000, or alternatively, Crimestoppers can be called anonymously on 0800 555 111."
CRIME ON MERSEYSIDE CONTINUES TO FALL
CRIME on Merseyside is at its lowest level since 1985. Since 2005 Merseyside has seen a reduction of 33% in all recorded crime this equates to 57,171 fewer victims of crime.

Crime figures for the last year (April 08 to March 2009) show that recorded crime on Merseyside has fallen by 7.2%. This reduction in overall crime (comparing April to March 2007/2008 to April to March 2008/09) is on top of the 18% reduction in overall crime the previous year and the 11% drop in crime in 2006/07. This 7.2% reduction equates to 9116 fewer victims of crime in this period.

The crime statistics for April 2008 to March 2009 when compared to the previous year also show:

Recorded Violent Crime on Merseyside saw a decrease of 7.8% in April 2008 to March 2009 when compared to the previous year. This equates to 1819 fewer victims of violent crime.

Unauthorised Taking of Motorvehicles and Theft from Motorvehicles offences have both seen a decrease on Merseyside, by 17.5% and 16.6% respectively. Vehicle crime as a whole has seen a decrease with the number of recorded crimes falling by 16.9% comparing April 2008 to March 2009 to the previous year.

Burglary Dwelling offences in Merseyside have fallen by 6.1% when comparing April 2008 to March 2009 to the previous year which equates to 507 less burglaries.

Recorded incidents of Anti-Social Behaviour have fallen by 19.5% when comparing April 2008 to March 2009 to the previous year. This is a reduction of 19,329 incidents.

Criminal Damage offences across Merseyside have seen a decrease of 16.3% for the period April 2008 to March 2009 when compared to the previous year.

In the 12 months to December 2008 there were 362 firearms offences recorded on Merseyside, a 12.3% decrease on the 413 crimes recorded in the 12 months to December 2007. Firearms are taken to be involved in an offence if they are fired, used as a blunt instrument or as a threat.

On Merseyside drugs offences have increased by 19.6% for the period April 2008 to March 2009 when compared to the previous year. This figure shows that more people are being dealt with by the police for being in possession of illegal drugs. This increase reflects the Force's determination in targeting people involved in drug supply and distribution and taking drugs off the streets of Merseyside.

Robbery has increased by 0.9% this equates to an extra 15 extra victims of crime during this period. The Force has a number of initiatives in place aimed at reducing this type of crime. Officers involved in these initiatives use their specialist knowledge in dealing with robbery offences to ensure swift investigations that result in more detections. This year we have seen a number of operations being run that involving robbery offender management, targeting and crime prevention activity alongside a high profile tactical deployment of officers and PCSOs at identified locations during key times for robbery. In 2007/08 there were 840 Robbery related arrests. In 2008/09 there were 855 Robbery related arrests.

Assistant Chief Constable Helen King, said:- "These latest figures provide great news for people who live and work in Merseyside and show that the area is getting safer. Merseyside Police aims to deliver the best police service in the country and is one of the first forces in the UK to have introduced the national Policing Pledge. The figures reinforce the commitment of Merseyside Police to this pledge.

Amongst other things these figures show that our constant emphasis on using technology and new tactics to stay ahead of the criminal are reaping dividends, which is good news for victims. By waging a war on all crime using the Total Policing approach 9116 fewer people become a victim of crime over this period.

These latest figures are testimony to our focus on working together with local communities and I would say to all the residents of Merseyside, come to us with information and we will act on it. It's fantastic news to see the hard work of police officers, staff and partners paying off.

Merseyside Police is well on its way to becoming the best police force in the country, but we must remain focused and will not be complacent. We will use these further reductions in crime as a foundation on which to build and will continue to crack down on criminals and care for victims. We, the police authority and our partners, have a continued determination to keep reducing crime and putting the victim first."

Cllr Bill Weightman, chair of Merseyside Police Authority, said:- "The reduction in crime across the county is testament to the hard work of the Force and the Police Authority and demonstrates our commitment to making Merseyside a safer place to live and work. I am determined that we will continue our commitment to increasing police officer numbers and to providing the best possible service to the people of Merseyside."