'WALLACE & GROMIT' STAR TO HEADLINE ARTS FESTIVAL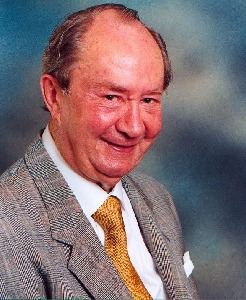 A Merseyside arts festival has announced a guest appearance from one of Britain's best-loved TV and film actors. Audiences at the Prescot Festival in June will spend an evening in the company of Peter Sallis, most famous as Clegg in the long-running BBC sitcom Last of the Summer Wine. On TV Peter has played Samuel Pepys, and on the silver screen he has chased werewolves and been staked through the heart in Hammer horror films. More recently he has gained new popularity with old and young alike as the voice of Wallace in Nick Park's Wallace & Gromit animations. In An Audience with Peter Sallis, the esteemed actor, now 88, will be interviewed about his life and career, which has encompassed well over a hundred films and TV series since 1947. The public will then have a chance to put their own questions to the star. Among other events in the 10 day Prescot Festival will be an opening night with the ever-popular Fairey Brass Band, a come-&-sing performance of Handel's Messiah (excerpts) and a concert by Dr Jazz & the Cheshire Cats. Modern chamber music, songs from the shows, contemporary acoustic and classic film will all be on this year's packed programme. A highlight of the Festival will be the world premiere of a new piece of classical music commissioned by Mr Norman Williams for the Prescot Festival from local composer Kevin George Brown. The Prescot Festival of Music & the Arts was founded by composer, musician and teacher Dr Robert Howard in 2005 as a way to celebrate Prescot's rich historical and cultural heritage.

"It was exciting to be supporting Liverpool as Capital of Culture last year, but it didn't just stop there. We're keeping arts and culture alive in Prescot with this annual festival, and it just keeps getting better." said Artistic Director Dr Robert Howard.

The Fifth Annual Prescot Festival of Music and the Arts takes place from Friday, 19 June 2009 to Sunday, 28 June 2009. Full details are available on the official website.
AIR WEAPON INCIDENT LORDENS ROAD, HUYTON
MERSEYSIDE Police officers are investigating an incident in which an 11 year old girl was shot in the shoulder with what is believed to be a pellet from an air weapon last on Friday, 24 April 2009. At about 9.30pm the victim and her 15 year old sister had gone to an ice-cream van on Lordens Road, Huyton, as they talked to the ice-cream seller the victim spotted a group of local youths. One of the youths who was on a bike approached the two girls and fired an air weapon before escaping. The rest of the group also dispersed immediately. The victim's sister then ran home where she alerted her parents and the emergency services were informed. The victim was taken to hospital where she was treated for her injuries, which are not believed to be serious. Following the initial report Crime Scene Investigators attended the scene to carry out forensic examinations. House-to-house enquiries are underway and high-visibility police patrols have been stepped up in the area. Detectives are carrying out a thorough investigation and are asking anyone who might have seen the incident, or who has information which could help with their inquiries, to come forward. Superintendent John Myles, said:- "The illegal use of air weapons is completely unacceptable, and we will act quickly on any information from the community to suggest that air weapons are being misused. Clearly this behaviour could have more serious consequences and I would appeal to anyone who knows who may be responsible for this to let us know so that we can prevent anyone else being harmed. This was a despicable attack on an 11 year old girl who had gone to buy an ice-cream and I would appeal to anyone who was in the group of youths near to the ice-cream van when the incident occurred to examine their consciences and do the right thing; if you know who did this, tell us." The offender is described as male, white, 16 to 17 years, approximately 5ft 2in tall with a heavy build. He was wearing a short black jacket, black tracksuit bottoms, hat and a scarf hiding his face. Merseyside Police would urge anyone who has information in relation to this incident to contact Crimestoppers on 0800 555 111.
LABOUR MEPS' THREAT TO RETAINED FIREFIGHTERS ENDED
ATTEMPTS by Labour MEPs to limit the hours that firefighters could work failed late last night when it was announced that Britain would retain its opt opt from key provisions of the EU's Working Time Directive. Negotiations between a European Parliament delegation and a delegation representing European Governments collapsed last night. This means that proposed changes to the Working Time Directive that could have threatened Britains opt-out from the 48 hour working week will not go ahead. North West Euro-MP Chris Davies, who covers Southport and Liverpool said:- "Labour MEPs in Brussels clashed with the Labour government in Britain this year. Ministers wanted to keep the opt out and Labour MEPs wanted to force Britain to fall into line. I opposed ending the opt out because it would have endangered the ability of retained firefighters to do their jobs. There are some areas where we are stronger together in the EU to get things done. Working time is an issue that is best left up to national governments."