Calling For A Fair Deal For Bingo
THIS week, Mecca Bingo players in Southport are calling for a fair deal for bingo. More than 185 customers and employees have written to their local MP John Pugh asking for their support in overturning the Government's decision to raise bingo duty to 22%.

Jo Dale, Manager of Mecca Bingo in Southport, said:- "Our customers just can't understand why the Government is targeting women. It just doesn't seem to be fair that someone can go to the bookies and place a bet and only pay 15% tax, whilst one of our customers has to pay 22%. To our customers, this is about so much more than just bingo. For some, this is the only opportunity they have to socialise with other people and it would be criminal if clubs are forced to close because the Government is discriminating against one of the nation's favourite past times. That's why we are urging the Government to keep tax at 15% and not increase it to 22%."
MPA Meeting
THE Merseyside Police Authority are holding a open public meeting on Monday, 12 May 2009, from 7.30pm at Formby High School's Sixth Form Centre. (L37 3HW). The event will cover policing of the area and other police related issues for the Formby, Ainsdale and Birkdale areas. Other areas can attended, but focus will be on the areas just stated. This is your chance to talk openly to Police Officers and the Police Authority Members about issues affecting you and your community. If you have any special needs for this event, then please call 0151 236 4748.
MODERNISATION OF SOUTHPORT POST OFFICE® TO DELIVER IMPROVED CUSTOMER SERVICE AREA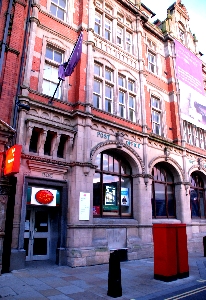 CUSTOMERS of Southport Post Office®, 130c Lord Street, Southport, PR9 0AA are set to benefit from a refurbishment of the branch which will provide a lighter, brighter more modern environment.

Work on the refurbishment will commence on 10 May and will be completed by the middle of June 2009.

A Post Office spokesperson said:- "The refurbishment of Southport Post Office will result in a new modern layout which will deliver real customer benefits, whether people are visiting the branch to post a letter or find our more about our range of financial services such as credit card, savings and insurance products. We expect that the work will take around four weeks to complete. I am sure that customers will be delighted with the new facilities that will be available."

The Post Office operates in extremely competitive markets and it is vital its retail outlets offer an attractive and bright environment in order to retain and attract customers. The investment in Southport Post Office will not only offer an improved customer service area, but will also provide a more professional environment for the Post Office team to offer customers information on the wide range of services available, such as great value telephony, travel and financial services products.

The branch will remain open during the refurbishment and will continue to offer the full range of services. The Post Office will be making every effort to ensure that any disruption is kept to an absolute minimum, with the majority of work taking place outside of opening hours.
Letters to editor:- "Photography at Liverpool ONE"
"I am a member of a Liverpool based photographic club and I have had problems over the last year at Liverpool One with staff telling me I can not take photographs of the area. I was puzzled when I was told that they are now asking for photographs of the area for a competition. Can you please let me know if you require a pass or not to take photographs at the site." Bob (Full name and address supplied.)

Editors note:- "Thank you for your email. Sarah Priddis from Mason Williams, their PR agents has informed that they have always allowed photography. They have just re-informed their staff not to stop legitimate photography, as long as you are not coursing a hazard to other users of the area. Media how ever are requested to go to the information centre for a pass, to help them control PR and also for health and safety purposes.
As it stands, until further notice, photography is still allowed in and round Liverpool One, but if you do have any problems, let us know.
Make a note of the time and location of the problem and we will forward it on to Liverpool One. As normal our news room email address is:- news24@southportreporter.com.
Sarah Priddis would like us to expresses their apologies for this error. He has also stressed that all the staff are being re-trained in order to stop this happening again.
Bob, we have sent you a reply back with this information from Grosvenor Estates PR."
Attention! Liverpool Military Show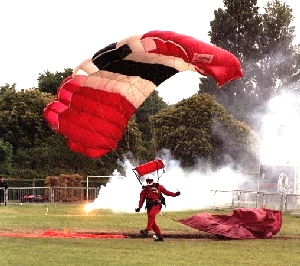 THE people of Merseyside will be treated to a real extravaganza over the next bank holiday weekend. On the 24 May 2009 to 26 May 2009, Walton Hall Park will see the return of the annual Liverpool Military Show, now in its 7th year.
The Show – supported by the Ministry of Defence as part of the Veterans Day celebrations in June, is an exciting showcase for all three branches of our armed forces with a truly exciting programme for the whole family. Among this year's attractions are the army's 'Red Devils' and the RAF 'Rock Apes' Freefall Parachute Display Team, the Royal Signals White Helmets Motorcycle Display Team, the Pipes and Drums of the 1st Bn Irish Guards, the Band of the 4th Bn Duke of Lancaster's Regiment (TA) and various combat displays.

This year will see a truly impressive battle demonstration coordinated by Merseyside TA units in this their 100th year as part of the TA100 celebrations. The display will begin with a bridge deployment by the 75 Engineer Regiment using the impressive Trojan which will then feature an infantry attack by the 4th Battalion the Duke of Lancaster's Regiment supported by the 5 GS Regiment Medical Regiment and artillery support following a gun run from the mighty 105mm guns of 103 Regiment Royal Artillery.

There will also be a number of static attractions including one of the Royal Armoured Corps Challenger II tanks, Scimitar light combat vehicle, Tank Simulator, Multi Launch Rocket System, Gazelle Helicopter, Titan Armoured vehicles and a number of Historic Military vehicles.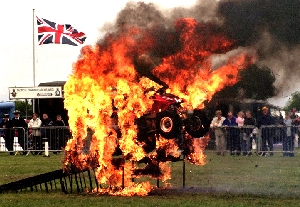 For the Children there will be an assault course, aerial rope slide, simulators, paintballing and face painting. To ensure there is something for everyone the show will also host a Continental Market with a large selection of foods, beers and crafts on offer.

Major Bob Dobson, Military Show Commander said:- "This should be the best display of its kind ever in the North West, with the biggest mix of current Army Vehicles. This is the public's chance to meet and chat to soldiers with recent operational experience, who can show them equipment and vehicles being used on military operations now."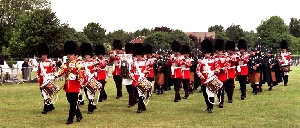 Money raised from the Show will go to the Soldiers, Sailors, Airmen and Families Association (SSAFA Forces Help), which helps and supports those who serve in our Armed Forces, those who used to serve and their Families. With 14 million service and ex-service men and women and their dependents eligible for support from UK charities, it is only through an event such as the Liverpool Military Show that worthwhile causes such as SSAFA Forces Help, are able to ensure that our brave men and women and their families are able to receive the help and support they need.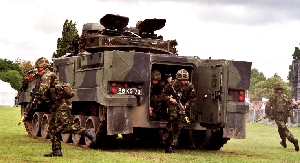 The Show runs from 10am to 4pm on all three days, with admission £5 on the gate for adults and £3 for children under 14. Cadets, scouts and guides in uniform as well as Veterans wearing their Veterans badges get in for free. A programme of events will also be available to help you plan your weekend and learn more about our armed services.

This will be a Bank Holiday to remember with everyone attending the Show leaving in the knowledge that we have incredibly skilled, efficient and modern armed forces with a worthy military heritage which is still the envy of the world. Coming to the Show will be a great way to show your support for all the men and women willing to step forward as our first and last line of defence in maintaining our security at home and abroad.