The Liverpool Military Show 2009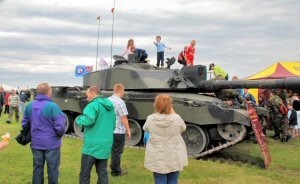 THE Liverpool Military Show took place once again over the Bank Holiday weekend of 23 May to 25 May 2009, at Walton Hall Park, Liverpool. This event is increasingly popular and is now in its 8th year. The event is supported by the Ministry of Defence as part of the British Armed Forces Day celebrations and had lots of attractions. One of the highlights for many was miniature tanks that you could sit in and drive! Also on display were all three branches of our armed forces, the Royal British Legion and other related charities. Also amongst this year's attractions was also the Parachute Regiment's 'Red Devils' Freefall Parachute Display Team, who literally dropped in. Then you had the Royal Signals' White Helmets Motorcycle Display Team, who zoomed around performing stunts in the main arena. That is not forgetting the Band and Bugles of the newly formed Rifles regiment – the UK's largest Infantry Regiment, the Band of the 4th Battalion Duke of Lancaster's Regiment (TA) and various combat displays. This year also had some historical groups demonstrating historical military events, albeit on a smaller scale, the English Civil and Peninsular Wars of previous years. This year's show saw a number of re-enactment groups, living and fighting as many of our Grandparents did, over 50 years ago. In attendance, representatives of the re-enactment groups of the US Infantry, 101 Airborne, 116 Panzer Grenadiers, 9 Falskrimjager, British Paratroopers, Royal Norfolk's and the 55 Infantry Division. They put lots of life and sounds into the show. They even had a living history camp, based on the Normandy front line, supported by jeeps, trucks, armoured vehicles and other authentic equipment. For the children, there were an assault course, an aerial rope slide, simulators, paint balling, a laser rifle range, and face painting. Ok, adults joined in with some of these activities as well... The show plays a vital role in raising awareness of the various military charities in and around Merseyside, including the Soldiers, Sailors, Airmen and Families Association (SSAFA Forces Help), which helps and supports those who serve in our Armed Forces, those who used to serve, and their Families. Some 14 million service and ex-service men and women as well as their dependants eligible for support from UK charities. It is only through an event such as the Liverpool Military Show that worthwhile causes can ensure that our brave men and women and their families are able to receive the help and support they need. Remember to go to the Southport British Armed Forces Week celebrations over 22 June to 28 June 2009.

See the Southport Veteran Event advert page by clicking on here for more information.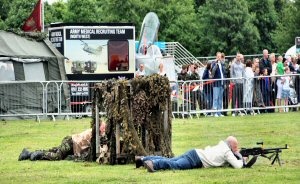 Page 1 of 2
If you like the photos, please order them and do not copy them. Keep this site online... Click here to find out out you can get you copy of these photos...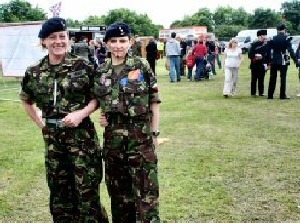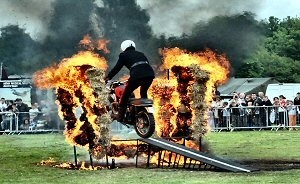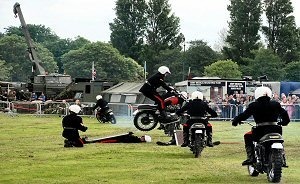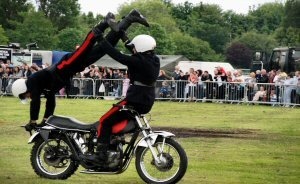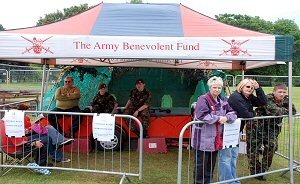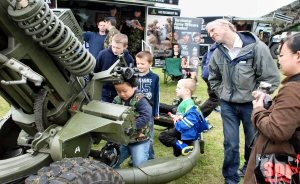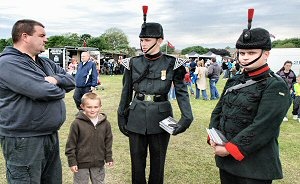 More photographs in next weeks issue.
Also more information will be in our next edition about the Southport Events later this year.