New Mersey Ferries Terminal, Liverpool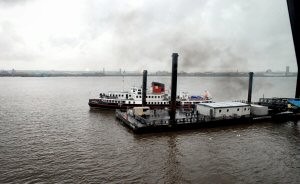 THE new Merseyferries Terminal Building opened Thursday, 21 May 2009. Besides the ticket office facilities there is a shop called Imagine Liverpool, selling Liverpool merchandise and other wares. Upstairs there is a Fab Four Store selling Beatles ware and also Liverpool Football Club items. On 16 June 2009, a brand new and unique exhibition, also Beatle based- the Fab 4D experience will be an added attraction. All are a spin-off from the present Beatles' Exhibition at the Albert Dock.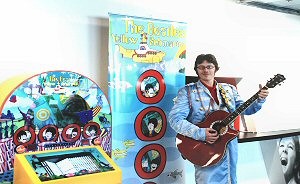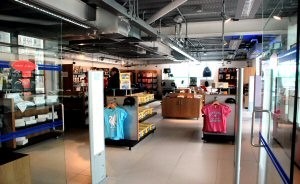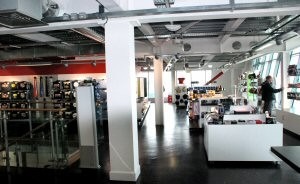 Happy Birthday Liverpool ONE
IT is nearly one year since the massive area now known as Liverpool ONE reopened to the public and on Friday, 29 May 2009, to mark this mile stone the Liverpool one will have a non-stop programme of exciting family activities and events though out the day. This is the time table so far, but please not that this could alter due to weather.
Time
Location
Activity
12pm - 10pm
The Leisure Terrace /
Chavasse Park
Liverpool ONE BBQ hosted by Zeligs of Little Italy, Al fresco dining from Yo! Sushi, Las Iguanas, Wagamamas and Shakeabout
3pm - 8pm
Chavasse Park
Chavasse Park Various family entertainment including face painting, juggling and balloon modelling
5pm - 10pm
The Leisure Terrace /
Chavasse Park
Musical entertainment from Liverpool Jazz
7.30pm - 8.30pm
The Leisure Terrace /
Chavasse Park
Batala Samba Band
10pm
Chavasse Park
Fireworks
MAN ARRESTED IN LITHERLAND
ON Thursday, 21 May 2009, Detectives from Merseyside Police arrested a 41 year old man from Litherland on suspicion of conspiracy to commit arson and possession of a firearm, following the execution of a warrant.

Officers also recovered a handgun, silencer and three magazines.

Police are following up a number of positive lines of enquiry and investigations are ongoing. This latest arrest is in connection with a number of incidents in the Sefton area.

The 41 year old man has been taken to a police station on Merseyside where has been interviewed by detectives.

Anyone who has any information about this incident is asked to call the Guncrime Hotline 0800 458 1211 or Crimestoppers on 0800 555 111.