Ernest Jones Jewllers - CCTV Appeal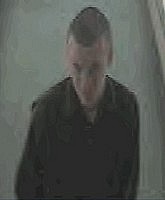 MERSEYSIDE Police have release CCTV images of a man officers want to speak to about two thefts from jewellers in Southport.

The first theft took place a H.Samuels in Lord Street on 6 May 2009. A man walked into the jewellers and asked a member of staff to see a diamond ring which was on display in the window.

After looking at that ring, he handed it back before asking to see a second ring. The staff member handed him the second ring - a 'Forever Yours' diamond ring worth several thousand pounds - and the man left the shop without paying.

He is described as white, around 5ft 7ins and of slim build with a shaved head and slight stubble, wearing a white or grey top, blue jeans and white trainers.

The second theft happened at Ernest Jones in Lord Street on 21 April 2009 and was carried out by a man of a similar description to the offender in the H.Samuel theft.

A diamond ring worth several hundred pounds was stolen after a man asked staff to remove it from a window display so he could look at it, claiming he was looking to buy a ring for his girlfriend.

Southport police are appealing for anyone who recognises the man in the CCTV footage, or has any other information relating to these incidents to contact them.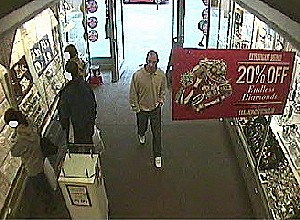 Southport town centre neighbourhood inspector, Gary Fairbrother, said:- "We are very keen to identify the man captured on CCTV in the jewellers where the thefts occurred and would appeal for the public's help in this. I would like to reassure busineses that we will not tolerate thefts like this in the town centre and we are confident that, with the public's help, we can identify and trace the man responsible for these thefts. If anyone recognises this man or has been offered rings matching these descriptions in suspicious circumstances, we would like to hear from you."

Call Southport police on:- 0151 777 3441 or Crimestoppers anonymously on:- 0800 555 111.
BAGS OF FUN FOR BOOTLE SCHOOL CHILDREN
A local bus company is appealing for children in Bootle to design an environmentally friendly shopping bag for bus passengers.

Arriva North West, which runs a network of bus services around Bootle, is looking for local children and schools to get creative and design a shopping bag that will be put into production and given away to 500 lucky shoppers at a special event to be held in Bootle later in the year.

The bag will be made of cotton, providing people with a substantial, reusable bag that is friendly to the environment. Arriva hopes that by producing a 'bag-for-life' it will help people think about how they can help the environment – like leaving the car at home and making their journey by bus.

Debra Mercer, marketing and communications manager for Arriva North West, said:- "We are looking to produce 500 new Arriva shopping bags and as we know that children are often the most passionate when it comes to the environment we thought it right that they get the chance to design the bags. We want children aged 10 and under across Bootle to take part and create a design which illustrates environmental issues and the ways in which people can be 'greener' – like catching the bus! To request an application form all they have to do is send an email to ecobag@arriva.co.uk. The designer of the best entry will see their image printed on all the new Arriva shopping bags as well as being invited to the launch event and receiving their own Arriva eco bag full of art and design goodies as a thank you for their efforts."

If you would like to take part or request further information contact Arriva at ecobag@arriva.co.uk.
The deadline for entries to be sent to Arriva is Friday, 17 July 2009.
RE-APPEAL - MISSING FROM HOME - STEPHEN THOMAS HOUNSLEA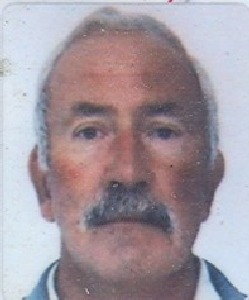 MERSEYSIDE Police is re-appealing for Stephen Thomas Hounslea, 65, to get in contact with them. Stephen has been missing from his Rawlins Street home in Fairfield since last week. He was last seen at 2pm on Prescot Road on Wednesday, 10 June. He has not gone missing before.

He is described as white, 5ft 7in tall, of thin build with receding grey hair, a moustache and a Liverpool accent. He was last seen wearing a black padded Nike jacket, a cream T-shirt, a cardigan and dark trousers and shoes. He is known to frequent the Albert Dock area.

DCI Tim Keelan said:- "We are becoming very concerned for Stephen's welfare. I would ask Stephen to get in contact with us as soon as possible so we know he is safe and well. I would also like to appeal to anyone who recognises Stephen's photograph and who may have seen him to get in contact."

Anyone who has seen Mr Hounslea or who knows of his whereabouts is asked to contact police on:- 0151 777 4429 / 4564 or National Missing Persons Helpline on:- 0500 700 700.