The Tradition-ICAP Liverpool International Tennis Tournament
ON Finals Day of The Tradition-ICAP, on 7 June 2009, fellow Americanís Mardy Fish and Vince Spadea were first on court at 12 noon for the Menís Final, in front of a packed crowd, World Number 20, Mardy Fish defeated Vince Spadea in straight sets 6-4, 6-2.

The much anticipated Ladies Final began with Portugalís Michelle Larcher de Brito and Britains Laura Robson coming head-to-head to battle it out for the title that was last year won by World Number 9, Caroline Wozniacki.

Larcher de Brito took the first set 6-4, Robson fought back in the second taking the set comfortably 6-2, but was defeated by Larcher de Brito in a super-tie break 10-6. Larcher de Brito being crowned The Tradition-ICAP Liverpool International 2009 Women's Winner; 6-4, 2-6, 10-6.
Southport Access For Everyone Forum Date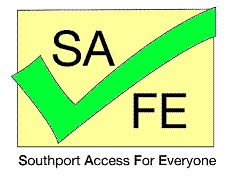 THE next meeting of the Southport Access For Everyone forum will be held at the Community Room of the Southport Fire Station at the corner of Manchester Road and Lord Street, on Thursday, 2 July 2009 at 7.00 pm.
People who experience access problems to the town's facilities because of a disability are welcome to attend and discuss their problems.
The premises are fully accessible for wheelchair users. Enquiries:- 01704 567 046.
SERIOUS RTC - TOWNSEND AVE / BROAD LANE, L11
MERSEYSIDE Police have stated to appeal for more witnesses to a serious road traffic collision that occurred on Monday, 22 June 2009 on Townsend Ave, Norris Green.
At around 8.45am a blue Honda Civic and a silver Jaguar XF collided near the junction of Townsend Ave and Broad Lane, outside the Broadway Dental Practice.
A 28 year old female pedestrian has received very serious injuries during the incident and was taken to hospital by ambulance. She remains in a very critical condition. The drivers of both vehicles are helping police with their enquiries, but further witnesses are required.
Anyone who witnessed the incident is asked to contact Merseyside Police on:- 0151 777 5771 or Crimestoppers:- 0800 555 111.
What Is Missing?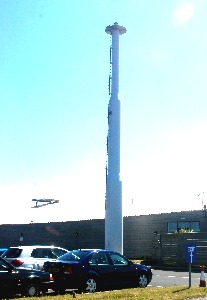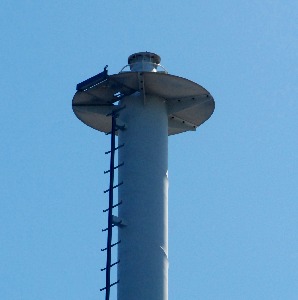 OVER the last few weeks we have had lots of questions about the whereabouts of the Southport Visitors Centerís Wind Turbine. It has been missing now for quite some time and we are going to look into it for you. Next week we will publish the letters with or with out a response form Sefton as to what has happened to it.
ONE THOUSAND WATCH MANASSERO BECOMES YOUNGEST-EVER AMATEUR CHAMPION AT FORMBY
ON 20 June 2009, at Formby Gold Club, 16 year old Matteo Manassero has won the 2009 Amateur Championship after beating Englandís Sam Hutsby 4&3 in todayís 36-hole final which was watched by over 1000 spectators.

The Italian becomes the youngest player to win The Amateur Championship at 16 years and two months (62 days), easily surpassing the previous record of 18 years and one month. He also becomes the first Italian to win the Championship in its 124-year history and only the third man to win the title having led the stroke play qualifying.

ďI never imagined once that I could win this tournament; Iím shocked. Itís unbelievable! I think everyone in Italy knows about it already, and I hope it helps with amateur golf there. To be the first Italian, wow, that is something very special.Ē said Manassero from Verona, who finished 19th at last monthís Italian Open.

Manassero will now accept invitations to both The Open Championship this July, and next Aprilís Masters Tournament. And heíll go to Turnberry with the advantage of having played the Ailsa course at last yearís Amateur Championship.

The final saw Manassero continue the form which had seen him progress through all rounds with relative ease, only once being behind in any of his five previous matches. Today, the pair reached the 16th tee all square after a tight opening, but an untidy bogey from Hutsby and two birdies from Manassero over the final holes of the morning gave the Italian a three-hole lead at the half-way stage.

He would build on that lead going into the afternoon, reaching the 25th hole 6-up courtesy of a pair of birdies and some loose shots from Hutsby. And though the Englishman fought back well, producing two consecutive birdies of his own at the 31st and 32nd to reduce the deficit to four holes, the Italian always looked comfortable, eventually sealing victory on the 33rd with a three-foot putt.

ďI didnít sleep much last night, thinking about what this would mean. The three holes at the end of the first round really cost me, and I couldnít get my putter going.Ē said runner-up, Hutsby.

Manassero will play at The Open Championship at Turnberry, being held from the 12 July 2009 to 19 July 2009.

The 2010 Amateur Championship will be hosted by Muirfield and North Berwick on the 14 June 2009 to 19 June 2009.