Film Review:- "TRANSFORMERS:- REVENGE OF THE FALLEN"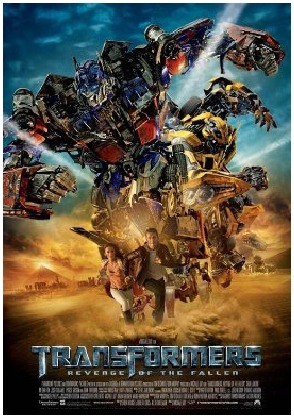 THIS film is none stop action all the way and before we say any more, it is a true 5 out of 5 rating, throughout the film.

So what is it all about? Ok, with out spoiling the plot, the Decepticon's are back on Earth and it is yet again down to Optimus Prime and the Autobots to fight it out, to save humankind. In the middle of this war is Sam Witwicky who has an accident and gets a key to an ancient mystery. That key sets the Decepticon on his tail and forces him back into the battle. As that is all happening Megatron's dead body has been stolen from the US Military and that makes things even more deadly. What is the 'All Spark' ? Who will find the 'All Spark' first? Well we will not tell you.... Sorry but you will just have to watch the film to find out!

We have to say a very big sorry to the staff at Vue Southport, who kindly got us advanced viewing of this film. It is lucky they did as we would still be working out what to say about it…
We have seen lots of films that have been good this year, but this one has just that bit extra and we expect it will be up for awards…
Transformers - 'Revenge Of The Fallen' is what we would have expected from the new Terminator. Sadly, Terminator, did not deliver, yet as good as Terminator was it does not even come close to this one.
Having had a very long and hard think to get something bad to say about it, we came up with the fact that some of the CGI was a bit blocky at times. Heck, it works though! Some children might not get the dynamic list of curse words and the recreational drug reference, the very odd sex jokes. So be warned, young children might not get all the jokes. We did say it is hard for us to complain about.





5 out of 5
In most peoples words, this film is:- "Spectacular!"
In our words:- "Forget Terminator, this is best movie we've seen so far this year. Harry Potter 6 and New Moon will find it hard to do better."

For film times go to myvue.com or visit our film listings for Southport Vue via clicking here.

Tagline:- "Revenge is coming." Running time:- 147 minutes UK Film Classification:-