15 Year Old Charged With The Arson Of Shorrocks Hill Country Club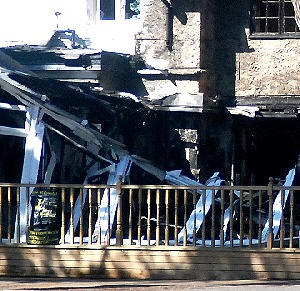 MERSEYSIDE Police have confirm that a 15 year old youth from Huyton has been charged in connection with the arson attack on The Oriental restaurant at the Shorrocks Hill Country Club, Formby, in the early hours of Tuesday morning. He has since appear at South Sefton Youth Court on Monday morning 22 June 2009. Detective Superintendent Martin Andrew said:- "We have had a lot of support from the local community to make this arrest. I would appeal for anyone else with any information about this particular incident or any other recent incident in Sefton to get in contact by calling Crimestoppers on 0800 555 111."
Anthony Connolly wanted in connection with a serious assault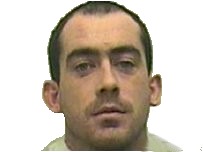 DETECTIVES in Worthing have released a picture of a man they would like to speak to in connection with a serious assault in which the victim had his right ear cut off. Anthony Connolly is white, 5 ft 7 inches tall, medium build with blue eyes and receding dark brown straight hair. He is from Liverpool and until recently resided in the Halewood area. He also has links to Oldham, Greater Manchester.

The incident occurred at about 2am on August 5th 2008, in Vancouver Road, Worthing, when a 21 year old local man was viciously assaulted by three men in an unprovoked attack. During the assault the victim was held down and his right ear was cut off with a knife.

Detective Constable Del Thurgood of Worthing CID said:- "We are keen to speak with Anthony Connolly in connection with this incident and have issued a number of appeals over the past 10 months to establish his whereabouts. We are offering a £500 reward for information leading to the arrest and successful conviction of whoever is responsible for the assault." Anyone with information is asked to call police on:- 0845 60 70 999 extension 81137, alternatively call Crimestoppers anonymously on:- 0800 555 111.
Letters to the Editor:- "BLOOD BROTHERS MUSCIAL WORKSHOP"
"I am writing to let the Southport Reporter know about an exciting musical workshop which I am running on Saturday, 4 July 9.30am to 11.30am at Emmanuel Church Hall, Cambridge Road, Southport. I have organised a trip to see the award winning musical 'Blood Brothers' at Blackpool Grand Theatre for my students and then we are lucky enough to have a star from the show come to Southport to lead a 2 hour workshop. The star of the show is Babette Bell who is orginally from Southport herself. This is a unique opportunity for children interested in Musical Theatre to meet Babette and join in her 'Blood Brothers' inspired workshop. Their will be script work, a Q&A session and chance to learn the famous 'KIDS GAME'. The workshop is just £5 and open to all children aged 9 to 18 years. To book, please call Catherine Whitehall on 01704535634 or 07915092574 or email info@catsacademy.co.uk for more information" Catherine Whitehall.
WALKER STEAMS AHEAD IN AWARDS
THE Walker Art Gallery enjoyed success last night as it scooped two awards at the annual Mersey Partnership (TMP) Tourism Awards held at the BT Convention Centre in Liverpool.

Displaying the most important collection of fine art in the North of England, the Walker is a favourite among visitors to the city and locals alike. In 2008, 396,356 people visited the gallery, with many coming to see the special exhibition Art in the Age of Steam, which clearly won the hearts of the public and the award judges at last night's ceremony.

Beating an array of other successful events and attractions, the exhibition won awards for Tourism Experience of the Year and a new addition to the awards for 2009; the Tourism Marketing Project of the Year .

Hosted by BBC television presenter Ranvir Singh, 500 guests attended the ceremony and representatives from National Museums Liverpool included Phil Redmond, chair of the organisation. Phil said:- "I'm both delighted and proud that the Walker Art Gallery has received these two fantastic awards. Art in the Age of Steam was a major contribution to the Capital of Culture offering, and the Tourism Experience of the Year award is recognition of the vital role the gallery played in encouraging people from far and wide to visit Liverpool in 2008, as it has for the last 150 years, and indeed as it will in future years. Both awards are testament to the hard work that went on behind the scenes at National Museums Liverpool to stage such an ambitious exhibition, which showcased works from the world's great art collections. I'd like to take the opportunity to thank NML staff for their hard work in Capital of Culture year and their efforts in maintaining the Walker Art Gallery as one of the city's most popular visitor attractions."

Opened by self-confessed train spotter and 'anorak' Michael Palin, Art in the Age of Steam attracted 113,476 visitors to the Walker during its run from 18 April to 10 August 2008, surpassing the original 75,000 visitor target set by 51%.

The exhibition was the most ambitious fine art exhibition ever staged at the Walker, and supported by an imaginative adult and family-focused events programme, became critically acclaimed in press on a local, national and international level.

Situated in the centre of Liverpool, the Walker is home to one of the best collections of fine and decorative art in Europe, where masterpieces of Rembrandt and Degas rub shoulders with works by contemporary stars such as Hockney and Doig.

From Wedgwood to Westwood, the stylish Craft and design Gallery boasts an eclectic collection and Big Art for Little Artists, our dedicated children's gallery, brings art to life through paintings, sculpture, toys and costumes.

The Walker's temporary exhibitions space hosts art from all over the world, and this summer will be displaying Cecil Beaton: Portraits, opening 26 June 2009 until 31 August 2009. This major retrospective exhibition brings together captivating images from one of the most celebrated photographers of the twentieth century.

Showcasing the Walker's own impressive collection of early 20th century British masterpieces, New Radicals: From Sickert to Freud opens 10 July 2009 until 20 September 2009. The display explores the development of art in Britain from the start of the 20th century to the period just after the Second World War, telling the stories behind these unique works of art.

Reyahn King, director of art galleries for National Museums Liverpool said:- "All the staff at the Walker Art Gallery are extremely pleased to have won these two prestigious awards, particularly in light of the city's success as European Capital of Culture in 2008. They recognise the important contribution that galleries and major art exhibitions make to Liverpool as a tourist destination."
The Walker is the only UK venue to have hosted a jointly-curated show like Art in the Age of Steam, win collaboration with the Nelson-Atkins Museum of Art, Kansas City, USA.