One in five ID fraud victims not reimbursed
MOST victims of identity fraud get their money back, but new research from Which?* has found that one in five victims has not got the full amount back and in some cases their bank has refused to reimburse them at all.

According to the Which? survey, one in four people in Britain has been a target of identity fraud. People who have their identity stolen should get their money back unless their bank can prove they acted fraudulently or without reasonable care**.

When Which? member Iain Richardson had more than £2,000 stolen within 20 minutes of having his debit card stolen, Natwest turned down his fraud claim because his Pin was used to withdraw the cash. It said he must have been negligent, and when he appealed to the Financial Ombudsman Service (FOS) it also turned down his case***.

Chip and Pin is the most secure method of payment, but Which? says that a fraudster can discover and use someone's Pin by looking over their shoulder at a cashpoint before stealing the card, and is calling on the Financial Services Authority (FSA) to provide more detailed guidance on the evidence banks have to give in card fraud cases****.

Earlier this month, a judge ruled against a Halifax customer who wanted compensation for money taken from his account, because his Pin number had been used.
Card fraud at cash machines increased by 31% between 2007 and 2008, and around £609.9m was lost through card fraud last year.

Martyn Hocking, Editor, Which?, says:- "Identity fraud is inconvenient and stressful, and can also be costly if you're unable to recover your losses. Fraudsters can be extremely clever and may need just a few details to access your accounts, but you can significantly reduce the risk of fraud if you're vigilant. Most of us know that we shouldn't write down our Pin, but we should also shred bank statements, be cautious about the passwords we use and think twice before posting personal details online."

Tips and a video guide to beating ID fraud are at:- www.which.co.uk/identityfraud.

In a related issue, we would like to know about anyone who has had problems with Banks in regards to ID fraud and other realted topics. This is for a national report we are still conducting. Email our editor Patrick via our newsroom email address:- news24@southportreporter.com.

Notes for readers:-

* Which? surveyed 1,038 members of the public, representative of the GB population, online in May 2009.

** Under clause 12.12 of the Banking Code. Not taking reasonable care might include writing down or disclosing your personal identification number (Pin).

*** People should make a formal complaint to their bank in the first instance. If they're not happy with the bank's response they can complain to the Financial Ombudsman Service (FOS)free of charge. If FOS rejects the complaint, they can take the matter to court but they may have to pay for this course of action so should seek advice first.

**** When the Financial Services Authority (FSA) takes over retail banking regulation this November, Which? expects it to provide more detailed guidance on the evidence that should be provided by banks in card fraud cases. Which? will be making representations to the FSA as it develops its new role in the coming months, ensuring that the process is both fair and fully transparent for consumers.
E-FIT APPEAL - ASSAULT AND ROBBERY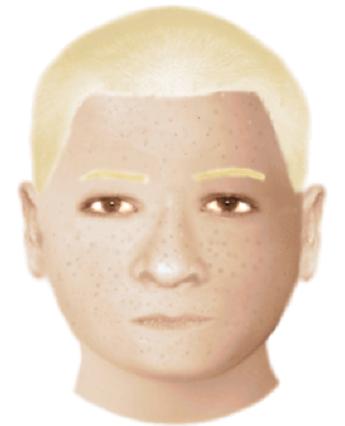 MERSEYSIDE Police Officers investigating an assault and robbery have release an e-fit of a man they believe to be involved. The incident took place at 3am on Sunday, 7 June 2009 on Sedgemoor Road, Norris Green. A hackney cab driver had pulled over to fix a fault on his door when he was attacked at the kerbside by three men. During the attack he was kicked whilst on the ground and suffered slash type injuries to his face. The offenders took money from the victim's pockets and from inside the cab, before running away. The victim has helped to compiled an e-fit of the primary offender, who is described as being between 18 and 20 years old with blonde hair and a freckly complexion. Anybody who recognises the e-fit or has any information is asked to please contact St Anne St CID on:- 0151 777 4808 or Crimestoppers anonymously on:- 0800 111 555.
Courses for credit crunch Caravanners
THE Driving Standards Agency and The Caravan Club have joined forces to advise British motorists returning to caravanning to brush up on their driving and towing skills before taking to the roads this summer.

The credit crunch is encouraging holiday makers to return to caravanning as a more cost effective alternative to their usual summer breaks. Figures released by The Caravan Club indicate bookings are up 40% this year.

"Anyone who has not towed a caravan for a number of years should make sure they are familiar with any changes that may have taken place before they get in the driver's seat. Handling, manoeuvring and vision is different for a driver when towing." said DSA's Chief Driving Examiner Trevor Wedge.

The Caravan Club offers both caravan and motorhome training courses for drivers who want to brush up on their skills before they set off on holiday. They are welcoming new members and people returning to the activity but recommend, along with DSA – that some things need to be checked:-

• If you passed your test before 1997, you will be allowed to drive any car, and tow any caravan (weighing up to a combined maximum allowable mass of 8250kg). But for drivers who passed their test after January 1997 there are additional restrictions and they may need to take a further driving test in order to tow the largest car/caravan outfits.

• Caravans have tended to become heavier over the years. Make sure your car and caravan are an appropriate match or your combination could be unsafe or even illegal.

• Make sure you are familiar with new technology features, such as stability control systems.

• Check your car/caravan electrical connector and find an adaptor if the connectors are not the same at each end.