Local Hair Dresser's New Style Product Is Set To Be A Big Lift
Report by Jane Harrison & photos by Patrick Trollope.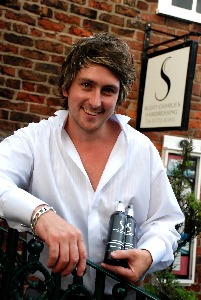 WALKING up the stone staircase, leading up to Scott Charles' Tarleton salon the atmosphere started to feel vibrant and very lively on Saturday, 4 July 2009. As I entered, friendly staff that offered you a welcoming smile and sense of excitement along with refreshments greeted me.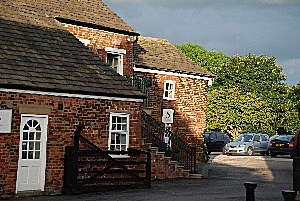 Scott's presence was known instantly as he mingled with everyone with his charm and charisma, the enthusiasm showing for all to see.

Soon it was time to gather around as Scott made his introduction to the launch of his very own range of hair care products. As he talked about his own product line, saying how it had been a "dream of his since he began his career and business."

Scott then introduced a demonstration of his expert skills along side his colleague and manager of Scott's FX Leisure Salon - Barney Horton. With both their skills and equipped with the new styling products they got to work on styling the hair of models Becky Featherstone and Lucy Latham.

Scott decided to use the styling spray hair care product to create definition and volume to Becky's hair by showing how the product can be used to keep hair spiked up whilst looking soft, the look was contemporary style with an impact, showing how the product works perfectly whilst showing just how talented Scott is.

Whilst Barney went on to use Fix and Finish to create a defined look to Lucy, more smooth yet with an edge of style reminiscent of 80's group Depeche Mode, sleek with modern twist.

A round of applause, well deserved, sounded in the room as the anticipation of what was to come was revealed with a modern edge to bring up and coming style into now.

These are just two of the products out of 14 that are all created to leave you with a different Unique look every time to meet your desire.

So now you can have the Scott Charles experience to take home to enjoy until your next visit, to one of his salons in the future near to you.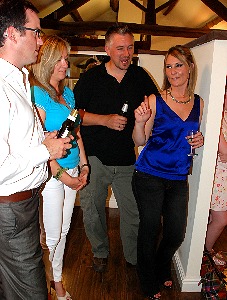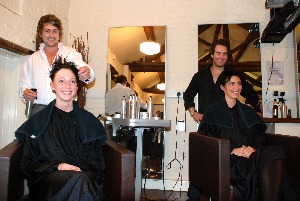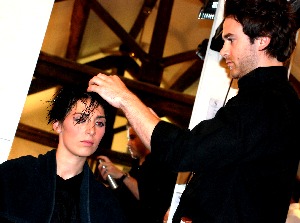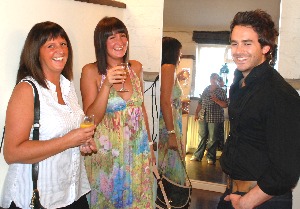 Page 1 of 2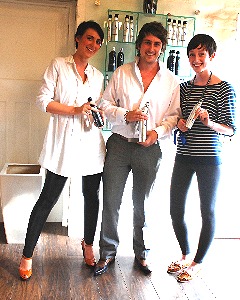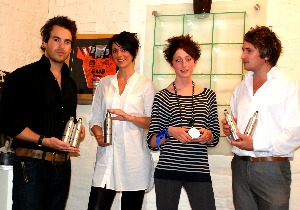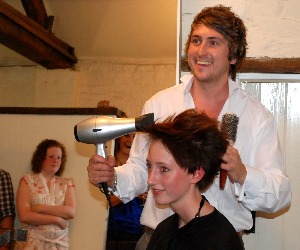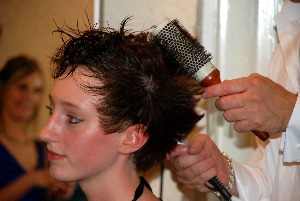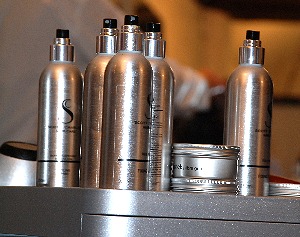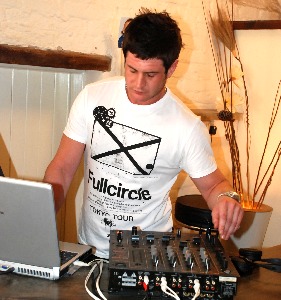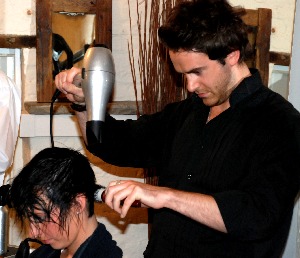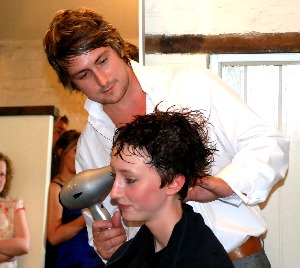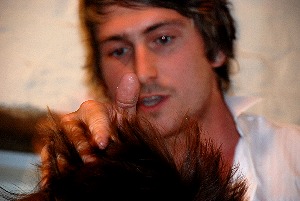 If you like the photos, please order them and do not copy them. Keep this site online... Click here to find out out you can get you copy of these photos...