Large fish kill, Three Pools Waterway, Southport
THE Environment Agency is currently responding to a large fish kill at Three Pools Waterway, Southport. Officers have been on site since 2 July 2009, following calls from concerned members of the public.

It is estimated that thousands of fish may have died, including roach, bream, tench and pike. The incident appears to have been caused by sewage storm water overflows, combined with reduced dissolved oxygen levels in the water due to the recent hot and humid weather. A full investigation is being carried out.

The Environment Agency has operated pumps to move the sewer water away, and dilute the effects of the pollution. In addition officers are introducing hydrogen peroxide to drive up oxygen levels in a bid to further help the fish.

Environment Agency Officers remain on site, and are assessing what other actions they can take to minimise the environmental impact of this incident.

Richard McIlwain, Fisheries Technical Specialist said:- "Environment Agency Officers are working to try and resolve this situation as soon as possible, and minimise the number of fish deaths. During very hot humid weather dissolved oxygen levels in rivers can be severely effected. Combined with the discharge of storm sewage this can have a devastating impact on fish life. We will be carrying out a full investigation into this incident."
£25,000 REWARD OFFERED IN CONNECTION WITH THE SHOOTING ON LIVERPOOL ROAD, HUYTON
MERSEYSIDE Police is offering a £25,000 reward for information leading to the recovery of 2 weapons and the arrests and successful prosecution of those involved in the shooting at the junction of Liverpool Road and Twig Lane, Huyton. It is believed that 2 automatic weapons could have been used in the incident, which occurred at about 5.30pm on Saturday, 4 July, 2009. Temporary Assistant Chief Constable Steve Moore, said:- "We are determined to get these weapons and the people involved in this incident off the streets of Merseyside. The offenders involved in this incident showed a dangerous disregard for members of the public who were in the area at the time, and it is pure good fortune that no-one was injured as a result of their actions. We will not tolerate the use of guns on the streets of Merseyside. This Force is committed to tackling guncrime and last year alone we saw offenders involved in firearms incidents on Merseyside sentenced to more than 400 years in prison and shooting incidents reduced by 36%. We could not have done this without the help of the public and I would appeal to anyone who has information to come forward. We will act on all information received in connection with the use of firearms. There is no place for violence of this nature on Merseyside and I would urge anyone who has any information to come forward so that the people responsible can be arrested, charged and put before the courts." Anyone who may have information in relation to the incident is asked to call the Merseyside Police Gun Crime Hotline on:- 0800 458 1211, or Crimestoppers on:- 0800 555 111.
BOGUS CALLER WARNING!
A bogus official called at a property in the Roe Lane area of Southport stating he wanted to check their gas and electric meters as they could have been wrongly set and the householders may be paying too much money for their electricity and gas.

The residents correctly refused the man entry to their property and immediately contacted their supplier, who confirmed that no meter reader from their organisation had been given the authority to call at their address.

If you are not happy with callers at your door please do check with the company before allowing them entry to your property.
Anyone who may have information is asked to call Crimestoppers on:- 0800 555 111.
A BUGTASTIC WEEK AHEAD: A VISIT FROM THE LORD MAYOR OF LIVERPOOL AND FAMILY FUN DAY!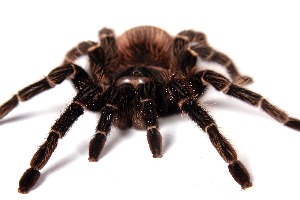 AFTER months of build up and anticipation, the wait for the UK's first completely bug themed visitor attraction is over! The BugWorld Experience has officially opened its doors in Liverpool's Albert Dock and is now welcoming its first guests into the fascinating and enlightening attraction where they will get the chance to see the world through the eyes of bugs.

This exciting attraction will be officially opened by the Lord Mayor of Liverpool on Thursday, 9 July 2009 – The event will also be the first official outing for Young Lord Mayor of Liverpool, Emily Henney. Joining the VIP guests will be school children from St Paul's Junior School in West Derby who will be presented with a cheque for £1000 after winning the 'Design a Bug' competition as well as an exclusive tour around the BugWorld Experience.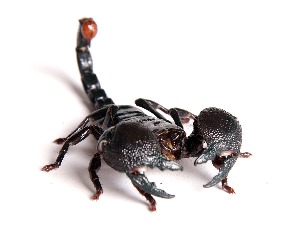 On embarking on their BugWorld adventure, visitors will be taken into the auditorium, to watch a short film narrated by Coronation Street and Red Dwarf star Craig Charles introducing them to the world of bugs. Tour guides will then be at the ready to escort people around the BugWorld Experience, encouraging them to take part in interactive challenges such as 'Bug Idol' as well as getting up close and personal with some of the world's deadliest invertebrates – even touching some of them!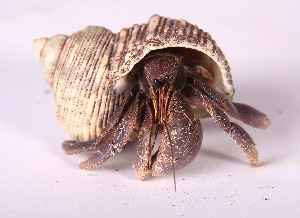 In celebration of this great addition to Liverpool's waterfront, the BugWorld Experience is hosting a family fun day on Saturday, 11 July 2009, at the Albert Dock and all are invited to come down and get involved with balloon modelling and face painting – and come and explore all that the BugWorld Experience has to offer. As part of the entertainment, a band of human Drumming Ants and human Preying Mantises will be parading the streets of Liverpool. So make like a bee and fly down to the BugWorld Experience to feel the buzz of this amazing new attraction.

For more information please visit www.bugworldexperience.co.uk/