Fabulous Fun Day at Formby Pool in aid of Queenscourt Hospice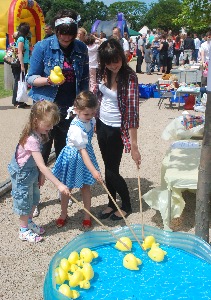 BRING out the Balloons, watch out for the Best Teddies and why is Ben 10 here? So much fun was had at the first Family Fun day in aid of Queenscourt Hospice at Formby Pool on Sunday, 12 July 2009.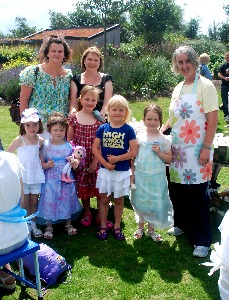 There was something for everyone with a Fancy Dress won by Mia and Georgia Leyland aged 3 and 1, who came dressed as the Princess and the Pea, Best Teddy Competition winner May Dawson aged 2, won Best Teddy and Tambourine Ted Sessions were delivered by workshop leader, and judge for the day, Debbie Caple, for the pre school children.

Party08.com provided two bouncy castles for bouncy fun and two face painters made many children's day with their beautiful designs.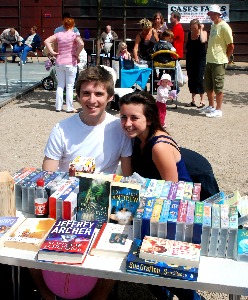 For the over fives, China Butterfly, ceramic artists for children and Imagine That…, bespoke paintings for children, provided opportunities to be creative. The winner of the Imagine That… colouring competition was 9 year old Olivia Gee. A Sea Life Quiz and a Balloon Race also added excitement to the day.

For the mums and dads a highly competitive running race saw husband and wife Lee win a Haircut from The Barbers and Katy Coupland win £20 of Beauty Lounge Vouchers. Hip Hop Entertainment was provided by Jonny Sheldon Hip Hop & Street Dance Group and mini make overs were done by Virgin Vie. Pool resident DJ Keith provided music throughout. The Police and Fire Service were also in attendance. Attendee Sarah Garlock said, 'There really was something for everyone .It was great.'

Prizes had been donated by many local business including:- Giggles Gym, Woodwards, Messy Little Hands, Left Bank Brasserie, The Barbers, Underwater Street, Southport Floral Hall, Knowsley Safari Park, The Bay Horse, The Beauty Lounge LA Fitness, Finger Tips Manicure, Pritchards, Blu Kangaroo, Imagine That, Formby Golf Club and Virgin Vie

Many prizes and bric a brac were also donated by the friends and family of the Formby Support Group. Queenscourt Hospice would like to thank anyone who donated, attended or volunteered on the day. All commercial stall holders donated a percentage of their profits. Thanks to Formby Pool Trust for the venue. Over £1400 will have been made for this worthy cause.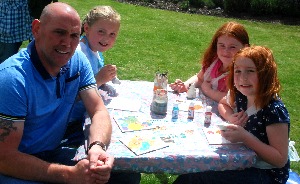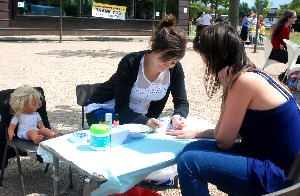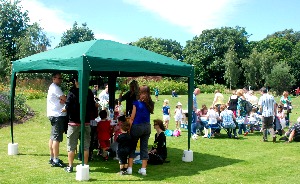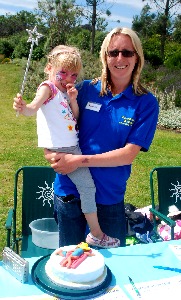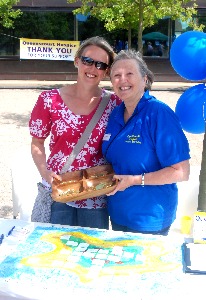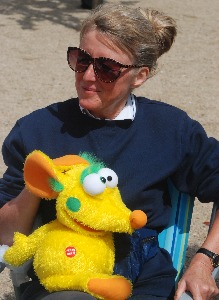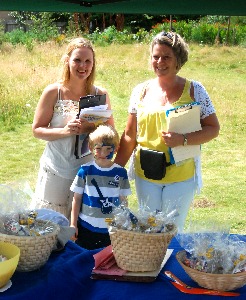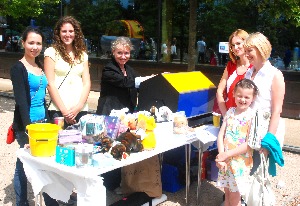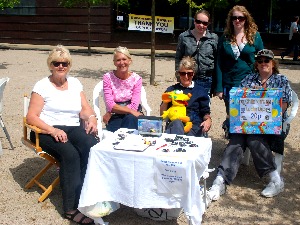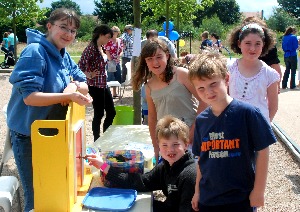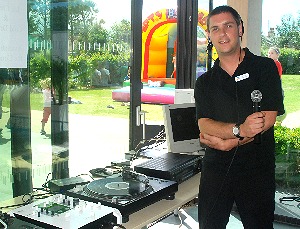 If you like the photos, please order them and do not copy them. Help to keep this site online. Click here to find out out you can get you copy of these photos.