The countryside is greener than the city in more ways than one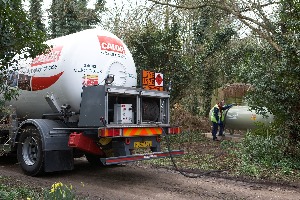 A survey of the UK's eco credentials in the home reveals country dwellers are leading the way when it comes being green. According to the poll of 2,000 adults commissioned by Calor, those living in rural areas are more likely to use energy efficient light bulbs than those living in the bright lights of the city. They are also more likely to use their heating system efficiently, have insulation, invest in solar technology and recycle. And country dwellers are less likely to leave appliances on standby than fast living city slickers. The survey reveals 9 out of 10 people living in the country rate themselves as green. 1 in 7 living in cities confesses to not having a green bone in their body and 1 in 10 say they are simply not interested. Laura Luty of Calor says:- "Our poll shows the countryside is leading the way when it comes to greener lifestyles. However there are still some homes that could be more energy efficient, helping the environment and reducing fuel bills in the process." LPG is the cleanest fossil fuel available in non mains gas areas, with significantly lower carbon emissions than oil.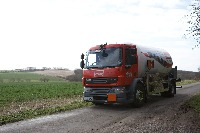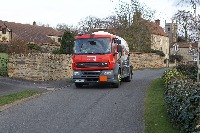 As the leading supplier of LPG to rural homes, Calor is committed to making customers lives easier for example offering automatic fuel top-ups through its innovative telemetry system 'The Think Tank®', which regularly monitors gas levels and automatically alerts the local Calor depot when the tank is running low so that a delivery can be scheduled in advance, giving customers extra peace of mind.
A MAN CHARGED WITH GUN AND DRUG POSSESSION - WOOLFALL HEATH AVENUE, HUYTON
DETECXTIVES have charged a man following the discovery of two firearms, ammunition and Class A drugs at a house in Woolfall Heath Avenue, Huyton, on Friday 10 July 2009. David Wilson, aged 58, of Woolfall Heath Avenue, Huyton, has been charged with: possession of a handgun, possession of a shotgun, posession of ammunition and possession of Class A drugs with intent to supply. He will appeared before Huyton Magistrates on Monday 13 July 2009.
Young drivers risk becoming 'accidentally uninsured' through lack of knowledge
NEW research reveals many young motorists are invalidating their insurance cover, risking fines and breaking the law, by misunderstanding the small print on their policy. The Autoglass® poll of 3,000 drivers reveals a worrying lack of knowledge among all age groups about what can invalidate their insurance. But it is young motorists aged 25 and under who are most at risk of becoming 'accidentally uninsured' and creating a menace for other road users.

49% of young motorists think putting their car insurance in mum or dad's name is a perfectly acceptable way to bring the cost of their cover down. But not being truthful about who is the main driver of a vehicle can invalidate the entire policy. 48% would not report minor incidents to their insurer if they don't intend to make a claim. But insurers say that any incident should be reported, regardless of whether the policyholder intends to make a claim, and failing to so could void the cover.

30% of young drivers mistakenly believe that a fully comprehensive policy on their own car automatically means they are insured to drive a mate's set of wheels. But in many cases young people under 25 are only covered to drive their own, insured vehicle and not any other unless they are a named driver. 21% do not declare any driving offences if they total less than 6 points on their license as they don't think they have to. However insurance companies could take a dim view of such information being withheld. 27% of young motorists don't think they have to tell their insurer if they move house or change the address of where the car is normally kept but this can jeopardise a policy. And 44% wrongly think a standard insurance policy automatically covers them for both personal and business use of their vehicle, which is very unlikely to be the case.

Nigel Doggett, managing director of Autoglass® says:- "It is vital that all drivers take the time to understand the detail of their insurance policy to ensure they fully comply with its terms, and this includes providing accurate information in the first place. Finding out too late that you have become 'accidentally uninsured' is a serious issue. Not only is it likely to prove expensive, it is also against the law to drive on the roads without a valid car insurance policy."

Malcolm Tarling at the ABI says:- "All motorists need to make sure they understand what is and is not covered by their insurance. But if any motorist is unsure the golden rule is check your policy and if necessary talk to your insurer or broker so that you can drive with the confidence that you are covered."

The research identifies the top 5 misunderstandings among all drivers that are putting their insurance cover at risk:-
1. putting the policy in someone else's name
2. not reporting minor incidents
3. believing insurance automatically covers business as well as personal use
4. believing a fully comp policy extends to any vehicle
5. not telling an insurer about a job/career change