The Specials Confirmed To Open Liverpool Music Week 2009
AS families prepare for the six week Summer break, Southport youngsters are being urged to Wrap, Splat and Hat, as a survey by Garnier Ambre Solaire reveals that parents are putting their children's health in danger when it comes to sun protection.

With 11%** of people in the North West admitting to never wearing sun protection, Garnier Ambre Solaire's School Sun Awareness Scheme aims to help youngsters remember the three important steps to sun protection: wrap up with a t-shirt, splat on some sun screen, and put on a hat.

Having questioned1000 British adults*, 11%** of people in the North West admitted to never wearing sun protection, 18%** of whom simply can't be bothered. 24%** of adults also said that they do not apply sun protection when on the beach abroad - a startling statistic given that recent media reports have highlighted that cases of serious sun related illness have quadrupled in 30 years.

People in the North West are not only putting their own skin at risk either. A worrying 44%1** of respondents said that they never use sun protection on their children, despite youngsters being the most vulnerable to sun damage. Over 59%** admitted to not applying sun protection to their children before they go out to play during the summer in the UK, which is shocking given the strength of the UK sun, especially this year with more families opting for 'stay-cations' in the UK rather than going abroad.

Julie McManus, Scientific Advisor, Garnier Ambre Solaire said:- "This research suggests that people in the North West are still taking huge risks when it comes to sun protection, and this is particularly worrying as we enter school holiday time. Taking proper care of your own and your children's skin in the sun should be part of people's everyday routine. We know that some people dislike certain textures of sun protection, which is why we offer a broad range of products to suit all skin types."

Fully supporting the national curriculum, the packs are designed as a fun way to get an important message across and include lesson plans, activities and PE games. Key facts in the packs have been supplied by the British Skin Foundation.

Garnier Ambre Solaire products offer photostable UV protection for reliable protection in the sun and that suit all skin types.

Other survey results revealed that:-

* Only 25%** of people apply sun protection everyday during summer in the UK

* 33% of 16 to 24 year olds in the UK can't be bothered to apply sun protection

* 67% also said that they would be persuaded to use sun protection by statistics linking sun protection to health risks.

* Despite the trend for glowing skin and bronzed celebrities, the research revealed that 76% do not covet an all year round suntan.

* Only 9% of respondents said they would use a sun bed to achieve a suntan. But the percentage figure cited is the opinion of people interviewed only.

What does SPF mean?

The Sun Protection Factor, SPF, of a sun screen, is the amount of protection given against burning. For example, SPF15 means that the sunscreen, when applied correctly, reduces the burning effect of the sun by 15 times, so it takes 15 times longer than the skin without any sun protection to burn.
What does Photostability mean?

If a sun protection product is not photostable, the actual protection provided can decrease with sun exposure. So the protection you're getting may be lower than you think. Garnier Ambre Solaire sun protection products are photostable. The patented photostable filters don't break down in the sun. So the protection you're promised…is the protection you get. Meaning you and your family can enjoy time in the sun, knowing that you're protected

* The survey was conducted by NOP in May 2009 and questioned 1003 adults living in the UK (487 men and 516 women).

* 1 495 respondents of the NOP survey have children (225 men and 270 women).

* 2 805 respondents of the NOP survey use sun protection (367 men and 438 women).

Top tips for sun safety

British Skin Foundation Expert Dermatologist, Dr Jennifer Jones, recommends the following top tips for safety in the sun:-

· Keep an eye on the time; spend time in the shade during peak hours (11am-3pm in the UK) when the sun is at its most intense. Nb. This time may vary if you abroad

· At home and abroad, try to make sure that children play in the shade

· Keep babies out of direct sunlight and protect toddlers and children with sunscreen, clothing and shade

· Wear protective clothing, a hat, and sunglasses

· Use an SPF suitable to your skin type, we recommend a minimum of SPF30 for children and a minimum of SPF15 for adults

· Apply sun protection generously all over the body before sun exposure

· Reapply frequently and generously, at least every 2 hours, especially after swimming, perspiring, playing in the sand and after towel-drying

· Always apply a product that has provides Photostable UVA and UVB protection for the most reliable sun protection

· Over-exposure to the sun is a serious health hazard

For more sun safety information, visit:- garnier.co.uk.
ASSAULT, EXFORD RD, WEST DERBY
MERSEYSIDE Police are investigating an incident at a house on Exford Road, West Derby.

Officers attended the property just before 1am on Tuesday, 21 July 2009, following reports of an assault.

A 56 year old man, believed to be the occupant of the house, was taken to hospital with a graze to his head and a deep cut on his arm. His injuries are not life threatening.

It is believed that the assault occurred after three men dressed in dark clothing broke in to the house.

Officers would like to hear from anyone who may have seen three men in the area at the time, or who has any other information which could help them with their enquiries.
Anyone with information should contact Lower Lane CID on:- 0151 777 4563, or Crimestoppers anonymously on:- 0800 555 111.
SOUTHPORT FLOWER SHOW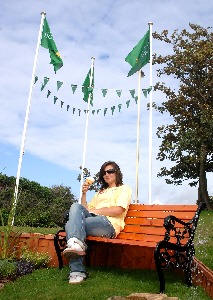 TICKETS are now on sale for this year's Southport Flower Show (20 August to 23 August 2009).

Now celebrating its 80th year, the Southport Flower Show continues to be a highlight of the horticultural calendar.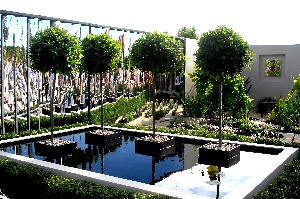 This year will see a fine food offering, with local suppliers from across the North West of England offering everything from cheese, pickles and preserves to locally produced wine. Chefs will be on hand with live demonstrations to show visitors how to make the most of their ingredients.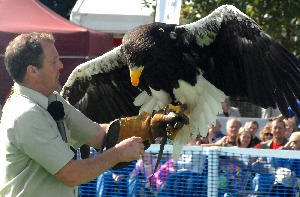 In recognition of the increasing number of people using their garden to grow herbs, fruit and vegetables, the allotment society will be hosting a special garden with hints and tips on growing your own.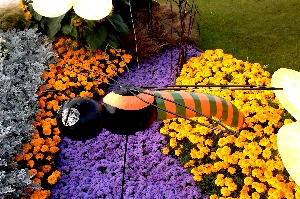 Meanwhile, gardening enthusiasts can enjoy up to a million blooms that will be on display and take in the floral competition which attracts hundreds of entries each year.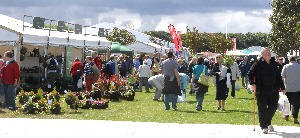 More than 250 exhibitors will take over 34 acres of Southport's beautiful Victoria Park, offering everything from home and garden furniture to local arts and crafts.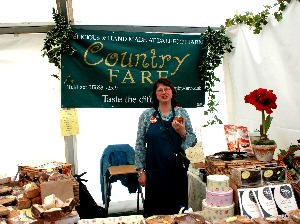 Visitors are invited to browse the Herboretum for advice on how herbs can play a greater part in their life, from cooking to medicinal purposes.

A honey expert will be on hand in the honey marquee with tips on how gardeners can play a part in saving endangered honeybees.

Entertainment will include live music, arena displays and appearances from some of the country's favourite celebrity gardeners, who will be offering visitors advice on creating their own show-stopping garden.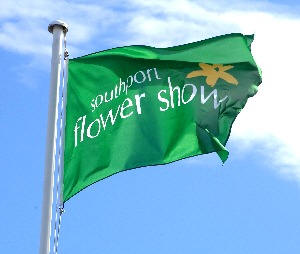 The Southport Flower Show promises to be a perfect day out for the family, with something for everyone and free entry for under 16s. For further information and to order tickets for the Southport Flower Show 2009, visit:- southportflowershow.co.uk or call:- 0844 847 1555.