Steven Gerrard at Liverpool Crown Court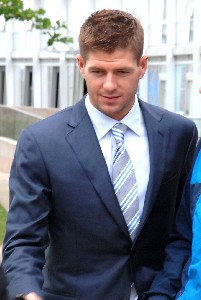 THE debate is going on, outside and inside the court, as to what happened in the early hours of 29 December 2009, in the Lounge Inn in Southport. As of 22 July 2009, the Liverpool footballer Steven Gerrard has now admitted throwing three punches during a row over music in a club, but said only one connected. This affair is set to rumble on now for the rest of the week, with national and international focus being placed on the footballer and also on Southport, so we will bring you a round up next week, if all goes to plan. For now these are a few snaps taken at outside Liverpool Crown Court, of Steven Gerrard and the awaiting press and fans...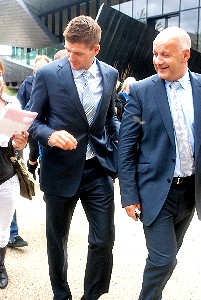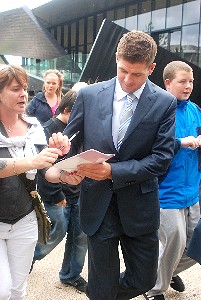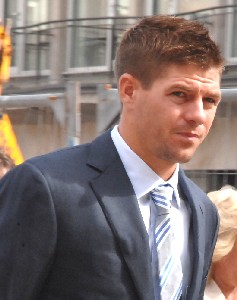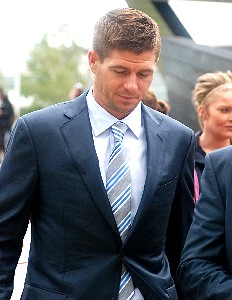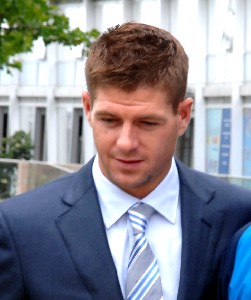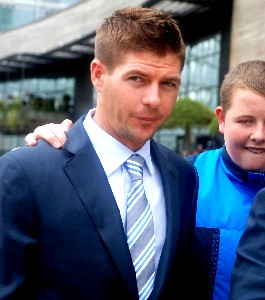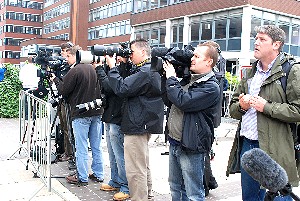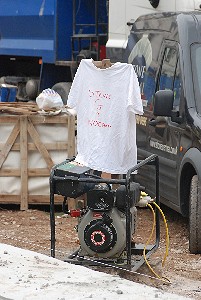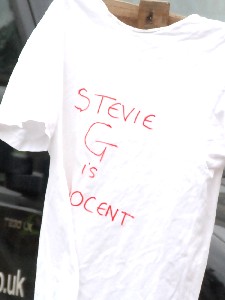 Motorbike Rider & Motorbike In A Hairdressers!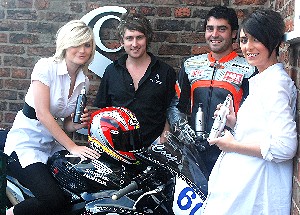 WHAT the ****? Is that a motor bike and rider in the Hairdressers? Yes, Formula One motor bike rider, Darren Cooper, took his bike out for a spin a few days ago and popped in to say, "Hi" to his sponsor and long standing friend; Scott of Scott Charles Hairdressers in Tarleton. As we had popped in, they could not resist a photo shoot... "The sponsorship support from Scott will help raise my racer profile on a broad national scale helping to attract more sponsors. For that reason I would like to, in turn, help Scott to raise his company profile and help launch his new line of Hair products." said a very enthusiastic Darren. So how could we say no to such a mad set of photos! In the next edition we will be including a few more images up and running a competition, thanks to Scott Charles Hairdressers. So keep an eye out! For more information about Scott Charles Hairdressers, visit:- scottcharles.co.uk.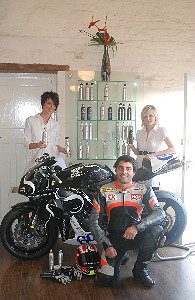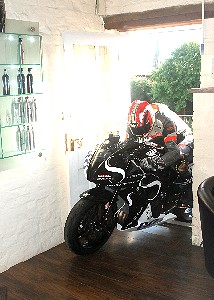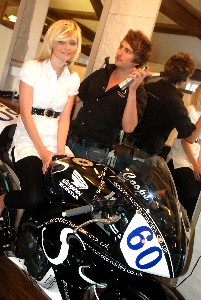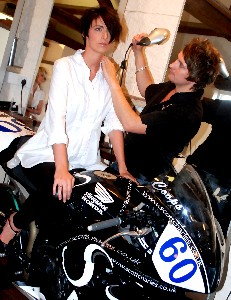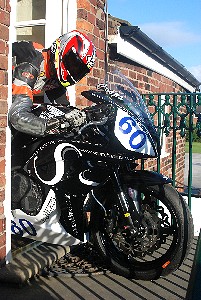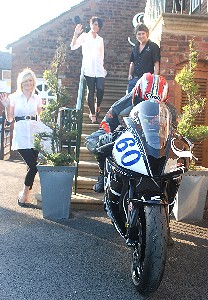 EURO-MP BUZZING TO PUT BEES FIRST!
A North West Euro-MP has used his first question of the new term at the European Parliament to highlight the plight of British bees. In the last two years bee numbers have declined by 15% to 30% and the Government recently announced funding of around £2 million this year to study the decline. Liberal Democrat Chris Davies MEP wants the European Commission to consider banning a class of insecticides called neonicotinoids that are used to protect plants from insects. Neonicotinoid use has been linked to bees dying which has led to its use being severely restricted in both France and Germany. Davies said:- "The Commission needs to consider a ban on these chemicals before the bee decline starts showing up in food shortages. Better to take action now as a precaution than risk the destruction of bee colonies because we left it too late. Protecting the environment isn't just about the big visible changes like the melting ice in Greenland or the pollution in our atmosphere, it's also about protecting the tiny creatures who keep our plants growing and our world running. Insects may be unloved by some people but they are indispensible to our way of life." Bees are believed to contribute £120 million per year in direct economic benefits to Britain by pollinating commercial crops. Without bees, many food crops would die out completely as plants such as watermelons, brazil nuts and vanilla cannot reproduce without the help of bees. About a third of the food we eat comes from plants pollinated partly or exclusively by bees. In recent years scientists have been trying to discover the reasons why bees have been disappearing in large numbers. Many studies currently focus on the varroa mite, a parasite of bees that weakens colonies by feeding on the bees themselves. Neonicotinoids are less studied despite evidence from Germany and France in particular that they can cause bee colony numbers to collapse.