Woodvale Rally – A Fun Packed Weekend
Report by Jane Harrison, photos by Patrick Trollope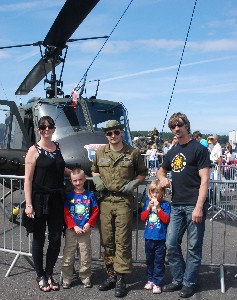 WELL if you missed it this year then make a note in your diary for next years rally 7 August to 8 August 2010. I went along on both days to the Woodvale Rally. near Formby which this year celebrated its 38th year. Back in 1971 my late granddad, Richard Snape attended the first Woodvale Rally and showed his 1927 Austin Seven affectionately known as "Buttercup" and won first prize. Then the event was organised by the local boy scouts and only cars, motorbikes and a couple of steam engines were displayed along with a few side stalls. Over the years the event has changed greatly, but still retains its friendly family atmosphere.

As you walked along the runway you could hear the children's laughter straight away from the fairground on the right. There was a good variety of rides and stalls to keep them entertained all day long and even a chance to win one of the many giant soft toys, which I saw quite a few had been won as I made my way around the large show ground.

Although Saturday morning started off cloudy and with the occasional shower the rain clouds soon disappeared to make way for glorious sunshine which had crowds of all ages flocking in to enjoy the 2 day spectacular.

The field was amass with hundreds of vehicles, from vintage to modern sports cars, American classics and hot rods with something for everyone. Many of the car clubs had their own stands and competed against each other for best vehicle. The show also runs its own competition for motorcycles and cars, which is judged on the Sunday morning, rosettes are awarded for first, second and third place and the first place winners also receive a trophy which was presented by this years Mayor of Sefton Councillor Alf Doran.

Saturday morning saw a cavalcade of military vehicles arrive and drive down the runway to be inspected by the public, as I walked through this area I thought I'd just arrived at an army base, where there was a large display of English and American vehicles of yesteryear along with a Huey UH-1H American helicopter which looked like it had just come back from Vietnam. The Huey has become a popular sight at the rally and flew in to the show ground. Owners of the vehicles were dressed in army uniforms and readily available to answer questions you may have about their unique vehicles. The next port of call is the model aeroplane display area, where you can watch flying displays of all types of model aircraft, all day long and if you fancy having a go at this exciting hobby then there are plenty of stalls which are reasonably priced for you to buy your own aircraft.

As I made my way through the event there was plenty more to see and do from displays of model railways, boats, meccano models. Giant kite displays with multi coloured octopuses' flying through the sky. Live entertainment such as the Crazy Bears performing throughout the 2 days. Bands, Morris dancers. I even spotted Laurel and Hardy. If you fancy a bit of shopping then there was two craft marquees, a giant car boot sale which has become a very popular venue each year. There were many other stalls selling everything from sunglasses to umbrellas to car parts. Food stands, ice cream vans a bar and plenty of toilets are situated around the field, so there's no need to be caught short.

The weekend comes to a thrilling finale on Sunday at 5pm with a breathtaking 20-minute Battle of Britain pyrotechnic display. This is a display not to be missed and really draws the crowds. A video of the display will be added very soon to our video archive website, Southport.TV.
This is truly a great day out for all the family so why not put it in your diary for next year or for more information visit the website:- www.woodvale-rally.org.uk.
More photographs will be added in next weeks issue, but for now, please enjoy the 150+ photos from this event, in this weeks edition.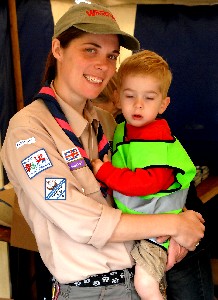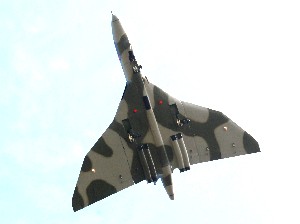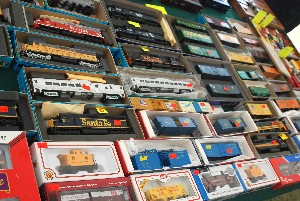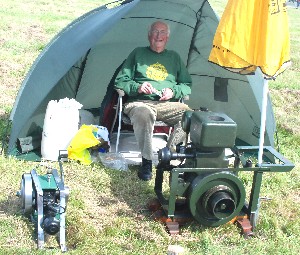 If you like the photos, please order them and do not copy them. Help to keep this site online. Click here to find out out you can get you copy of these photos.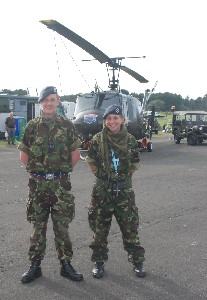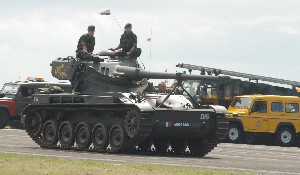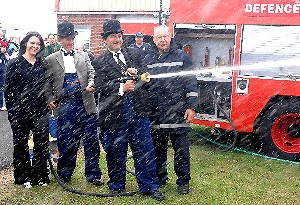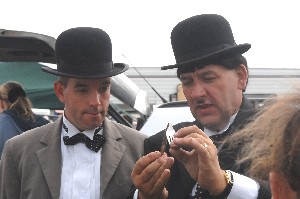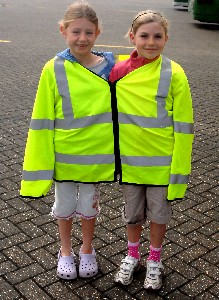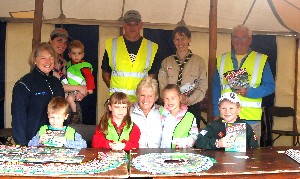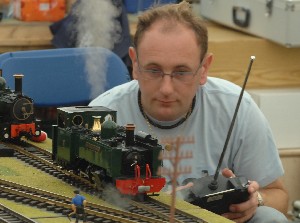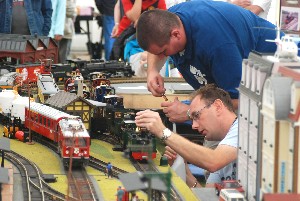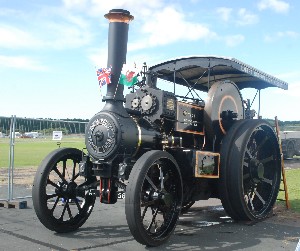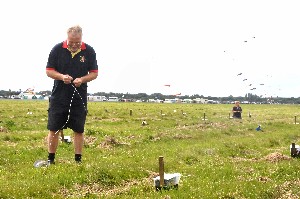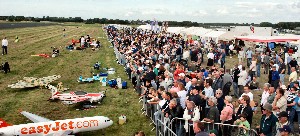 Page 1 of 13