BUDDING GARDEN DESIGNERS COMPETE FOR PRIZE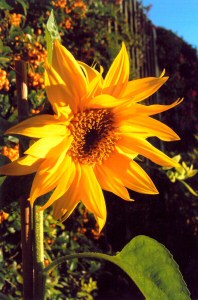 CREATIVE Rob Hurford has earned himself the top prize in a prestigious garden design competition.

The student, from University College Falmouth, has won this year's Student Garden Design Competition at Southport Flower Show.

The show opens on 20 August 2009 and runs for four days.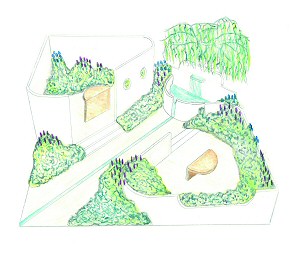 Rob's design will be one of numerous creations on display at this year's event which is expected to attract thousands of visitors.

Rob has won £1,000 in prize money and a further £5,000 which will be used to create his designer show garden which will be on display throughout the four-day event.

Rob, 21, from Bristol, said:- "I feel privileged to be producing a garden design for a well-respected flower show with a rich history. The inspiration of Southport's seaside and the connection between land and sea has informed this streamline modern design."

Now embarking on his final year for a BA in garden design, Rob has always had a flair for creativity. After completing his Art Foundation Course in 2006, his tutor suggested that he try out the horticultural scene. Rob has since followed this pursuit with the intention of becoming a full time garden designer.

Pernille Dahl, also from Falmouth University, and Lea Maravich, from Oxford College of Design, were commendable runners-up.

Now in its sixth year, the Student Garden Design Competition has attracted a record number of entries from across the country.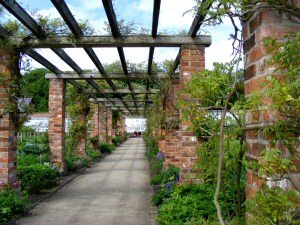 The competition was open to any student in the UK (full or part time) currently studying for a recognised qualification in garden design, horticulture or landscaping, or to any student in the UK who successfully completed a recognised qualification during the last year.

Paul Richards, from Lancashire, a former winner and judge, said:- "Southport Flower Show provided me with a wonderful springboard from which to launch my garden design business and the winning student this year will benefit from the same opportunities. What is great about Southport's event is that it enables me as a garden designer to promote my own ideas rather than those of a client, which is extremely liberating."

For further show information and to order tickets for the Southport Flower Show 2009, visit:- southportflowershow.co.uk or call:- 0844 847 1555. Advance tickets only £14.
26 year old bailed over road death
Photos by Ian Fairbrother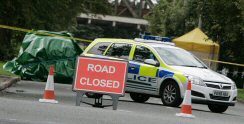 MERSEYSIDE Police Officers were called to Utting Avenue East, Norris Green, at 12.45am on Saturday, 1 August 2009. The officers arrived to find Benn Sacker in the central reservation of the road. The 24 year old was rushed to hospital, but died later from multiple injuries, consistent with being hit by a car, police told the media. A post-mortem examination confirmed that the injuries were consistent with being hit by a car. A 26 year old woman from the Croxteth has been arrested on suspicion of the murder and released on bail. Officers want to trace a dark saloon and a light 4x4 vehicle seen in the area at the time. For most Saturday, Utting Avenue East was cordoned whilst forensic examinations were carried out. House to house inquiries were also conducted. Officers will also be examining CCTV from the area and a collision investigator has also attended the scene. Anyone who may have witnessed this incident or who has any information about either vehicle is asked to contact:- 0151 777 8660 or Crimestoppers on:- 0800 555 1111.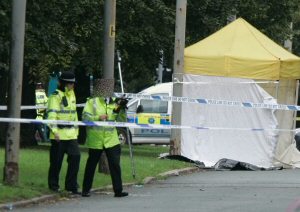 Anyone who may have witnessed this incident or who has any information about either vehicle is asked to contact:- 0151 777 8660 or Crimestoppers on:- 0800 555 1111.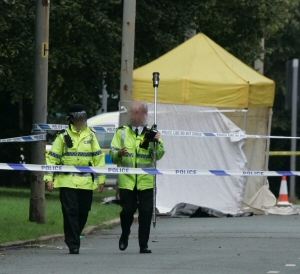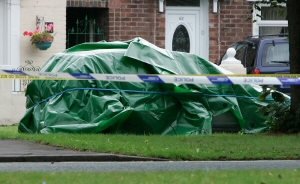 LOCAL SCHOOLS HOST TWO EMERGENCY SERVICES DAYS IN AUGUST
MERSEYSIDE'S Emergency Services are coming together for two events to help local young people better understand the work that they do.

The two events, which have been organised by Merseyside Police's safer schools officers will take place:-

Friday, 7 August 2009, 10am to 4pm at Broadgreen International School, Heliers Rd, L13 5UQ and on Friday, 14 August 2009, 10am to 4pm at De La Salle secondary school, Carr Lane, L11 4SG

They will give people the opportunity to see demonstrations and meet officers and staff from Merseyside Police, Merseyside Fire & Rescue Service and North West Ambulance Service. Also in attendance will be the Air Cadets, Army Cadets and St John's Ambulance, who will explain to young people the benefits of getting involved. Subject to availability, the RAF Helicopter will also be landing at De La Salle!

Constable Phil Seddon, Safer Schools Officer for Broadgreen International School says:- "These events give the public an opportunity to meet us in a relaxed and friendly atmosphere. We are extending a warm welcome to young and old alike, to what we hope will be a fun and informative day. So come along, meet your local emergency services and see for yourselves how we work together to keep the communities of Merseyside safe."