Thomas and Friends™ Pull in to Vue Southport for 'Hero of The Rails'
VUE is bringing the exciting new children's adventure Thomas and Friends: Hero of the Rails to Southport. The feature-length screenings will be shown on 26 September 2009 and 27 September 2009 at 10.30am.

Children and adults alike can enjoy another adventure from the classic character, this time in the latest Computer Generated Imagery (CGI), making Thomas's exciting escapade more life-like than ever before. Fans will also get to hear the voices of Thomas and his fellow characters for the very first time.

During a race with boastful Spencer, Thomas discovers a broken down and abandoned engine called Hiro, who fears he is destined for the smelters yard. Enlisting the help of his faithful friends, including new engines Victor and Kevin, Thomas sets out to rescue Hiro, but will sneaky Spencer foil their plans?

"Last year we showed Thomas & Friends: The Great Discovery over just one weekend and we were over-whelmed by the interest, with all of our screenings selling out. This new adventure is sure to be just as popular so people should book now to avoid disappointment!" said Leigh Loudon, Manager of Vue Southport.

Tickets for Thomas & Friends: Hero of the Rails are on sale now. For information on listings and tickets go to:- myvue.com/thomasandfriends.
OperatorSix Live In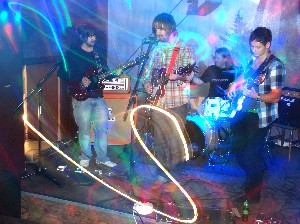 FOR the second time the Bradford based band known as OperatorSix headed on over to Apres, in Southport. Since the first time thay had played in the town, on 15 August 2009, across the road in Drakes Bar, the band has very quickly built up a good following in the town. The band has a very standard derivative pop, but their music is very good and the band is accomplished. With a more unique sound I am positive this band will brake out of the club circuit. The band has developed a strong female based following in Southport and from what I can see on MySpace, this is quite normal for them. This band seems to create a good and vibrant atmosphere, that is lacking in quite a few bands of late. I look forward to seeing how they develop. To hear the band and to find out more go to myspace.com/operatorsix.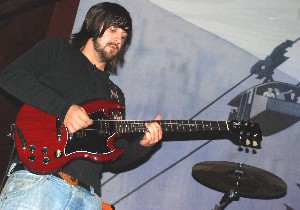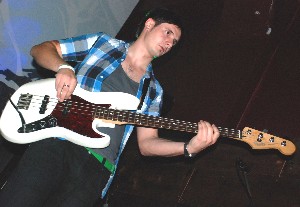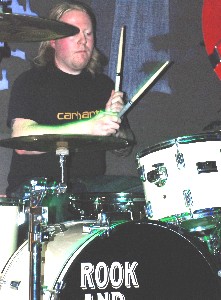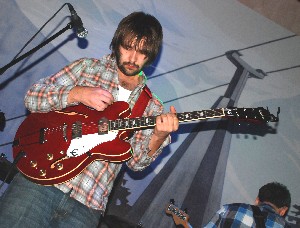 Page 1 of 2
If you like the photos, please order them and do not copy them. Keep this site online... Click here to find out out you can get you copy of these photos...