Polly Mackey & the Pleasure Principle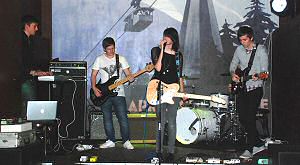 THIS band was in Southport on Friday, 2 October 2009, at Apres, on West Street. It makes a change to see a fantastic band like this, in Southport. They are on their way to the top... This band is now in the exciting stages in the virgin territory of transition between the club and pub circuit and the big bucks of the chart world. Not only is the band's music good, but also the attitude is spot on. Let's hope, as they get near to fame, they will keep up this attitude, and not allow music managers dictate their moves. They are very well organised as it is, with a lot of thought behind them. I remember being told by the late Randolph Mike (production manager for the 90's band Cleopatra) that:- "the tell-tale signs of a band that will go far are, that they play well, consider their image and have fun!" This band does all three… Before the show they played around with a balloon whilst waiting for the bar to open, and joked with the bar staff: none of the 'prima donna' route which I have seen from other acts of their stature. They also look good on stage, delivering a good show visually and their audio talents are spot on as well. The band founder and lead singer and guitarist Polly has a good voice and stage presence.. Supporting her are two very competent guitar players, Paul and Tom... Not forgetting a fantastic keyboard player and a very entertaining drummer…. The only worry came when I sought out the band's manager, only to discover that he was, in fact, the father of the band's founder and singer, Polly Mackey. In my limited experience, parents and bands do not normally mix. But Polly's Dad is a good example of what parents should be like when they have very talented offspring. My fears were misplaced, as he not only supports the band, but actively takes an interest in the audience's views, good and bad, then passes it back to the band in a very positive and constructive manner. This is a very refreshing change! As for the band's image, I spotted that on the night, they had matching straps on their guitars, but no band logos on the rest of the kit. I asked the dad why that was, and he told me that they are adding a new logo on very soon... The fact that they have already been matching straps is a very good sign of cohesion and have thought about their image... I also ascertained that they have struck a few release deals with a major company, so I am very much looking forward to seeing how they do...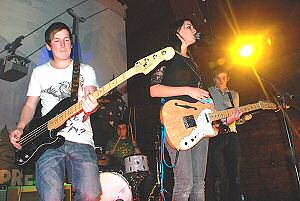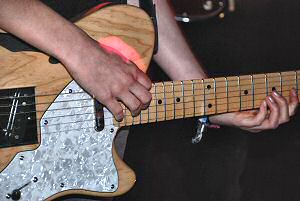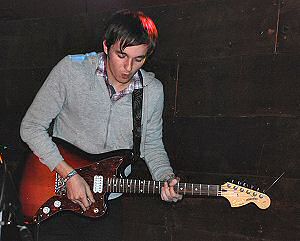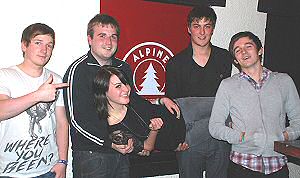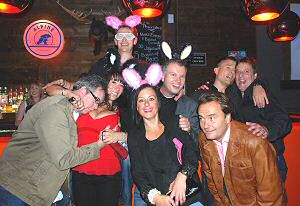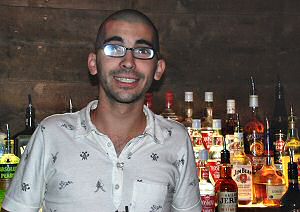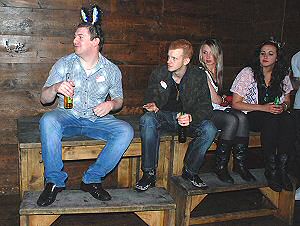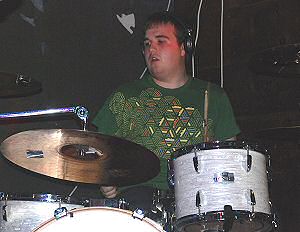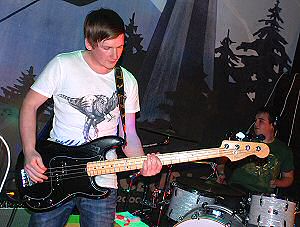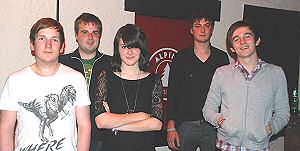 Page 1 of 2
If you like the photos, please order them and do not copy them. Keep this site online... Click here to find out out you can get you copy of these photos...