Almost 1/3 Northerners admit to losing their temper when speaking with a call centre agent in the last 12 months!
By Guy Tweedale, Jacada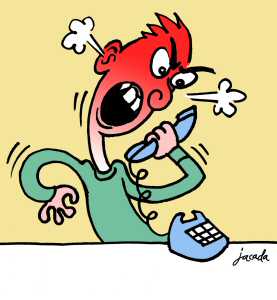 IN a recent YouGov survey, commissioned by customer service and solutions company Jacada, one of the most startling figures to emerge was that 29% of Northerners surveyed admitted to losing their temper in the last 12 months when talking to a call centre agent. No one, perhaps, would be surprised that Northerners were the angriest, but us northerners have always said we were much nicer and more friendly. What's gone wrong? Because that's a lot of angry people up north; more than the national average. Although 41% of northerners are regular users of customer service, this is below the national average (44% using at least once a month nationally); as is the number of urgent issues they call about (58% compared to the national average of 59% are perceived to be serious or urgent). So why are northerners so much more likely to become angry with a call centre agent than most other Brits? Drilling down into some of the other results from the survey it's possible to draw some conclusions.

1. They shouldn't have had to make most of the calls ... 70% of northerners contacted customer service because of a problem that could be perceived to have been avoidable – if other areas of the business had done everything right in the first place. Whilst maybe not as high as for many other parts of the country, it's still no wonder northerners aren't very patient given the number of billing errors, technical issues, or a delivery not turning up when it was supposed to. This is exacerbated by many more northerners than most other Brits having to recontact customer services to get their issues completely resolved (39%, compared to a national average of 34%) – the ultimate avoidable contact! No wonder 48% of the northerners surveyed felt frustrated or annoyed by their experience with phone-based customer services. And, most galling of all, 65% of northerners think that these problems are happening more frequently now than they were 12 months ago!

2. Perception that they'll get bad service before they even pick up the phone ... None of us actually wake up in the morning wanting to call a company's call centre; we do so only when we have to. But, incredibly, 29% of northerners have actually postponed dealing with an issue because they didn't want to deal with a call centre. Not surprising when 38% (more than for most of our fellow Brits around the regions) expect to get poor service when they call a company's call centre.

3. Where's the time gone? ... When did life become so busy? With working hours seeming to get even longer and other commitments taking up so much of our time, most of us find that we have very little spare time to spend with our families and friends. Our patience is likely to be tested, then, when we do finally put the time aside to call, only to be put on hold or passed around numerous departments, trying to get our problems resolved. And frustration is assured when, staggeringly, 52% of northerners compared to the national average of 48% finally give up – without getting our problems resolved. No wonder 91% of northerners – after calling customer service or using their on-line facilities (95%) – don't feel valued by the companies they buy their products and service from. At a time when companies should be working harder to make their customers happy – and reducing costs by getting things right, first time – many seem to be getting it very wrong...
Are they taking their customers for granted?
Don't they wonder why many switch or simply stop using their services?
Are they just crossing their fingers and hoping they'll survive until the upturn kicks in, rather than looking after their most valuable asset… their customers?

About the Survey ... The survey, commissioned by Jacada was undertaken by YouGov over the summer of 2009 and was conducted using an online interview administered to members of the YouGov Plc's UK panel of 185,000+ individuals who have agreed to take part in surveys. The total sample size was 2,138 adults, and the figures have been weighted and are representative of all UK adults (aged 18+).
LIVERPOOL IRISH FESTIVAL LINE UP ANNOUNCED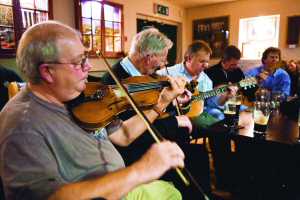 THE line up for this year's Liverpool Irish Festival has been announced, along with a major new sponsor.

The festival, which starts on 16 October 2009 and runs for 2 weeks, will include music, theatre, poetry, traditional sessions, film and lectures. The festival is now in its seventh year.

In a brand new partnership, Guinness is the main sponsor of this year's festival which celebrates the historic and cultural links between Liverpool and Ireland.

Musical highlights include The Celtic Tenors, the Sharon Shannon big band feat. Damien Dempsey at the Philharmonic Hall and Anthony John Clarke at St Michael's Irish Centre.

The streets of Liverpool city centre, including Liverpool One and the Bluecoat, will play host to groups of musicians in the afternoon of Saturday 18 October who will be 'Tunin' up the Town'.

The festival will be previewed at the Hope Street Feast on 20 September, where visitors will be invited to take part in the Hope Street Ceili.

Other festival events include renowned traditional fiddle player, Martin Hayes, performing at St George's Hall with Dennis Cahill and Irish language films at FACT.

There will be a strong focus on education with talks and lectures taking place at Liverpool University's Institute of Irish Studies. A heritage walking tour of the city's key Liverpool Irish sites, which has proved popular in recent years, is again part of the programme.

Jake Roney, festival director, said:- "This year's line up is particularly diverse and we believe it offers something for everyone. We have strived to ensure the festival reflects and explores sufficiently the historic links between Liverpool and Ireland and the impact they have had on the two areas.

We are also delighted to welcome such a high profile sponsor on board. Guinness is a truly international brand which adds real weight to the festival and we hope this is the start of a long partnership."

Paul Cornell, marketing manager at Guinness, said:- "Guinness is proud to be celebrating the 250th anniversary of the signing of the lease at St James Gate in Dublin and what better way to mark this than through the sponsorship of the Liverpool Irish Festival, an event which really captures the Arthur Guinness spirit.

Liverpool is a city rich in Irish heritage and in a small way we want to say thanks to the massive Irish community here for their support of Guinness and include them in our worldwide 250th celebration."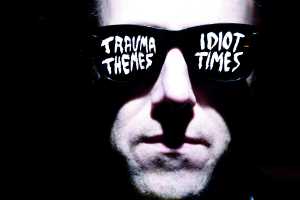 Other events include a Gaelic football exhibition match at Greenbank Park, music sessions in pubs throughout the city and an Irish themed 'Battle of the Bands'.

The Liverpool Irish Festival runs from 16 October 2009 to 1 November 2009. For ticket and event information please visit liverpoolirishfestival.com or call 07804 286 145.