Silent Calls Clampdown
FIRMS which cause nuisance and distress to consumers through silent and abandoned calls could face fines of up to £2 million under new Government proposals. The current maximum penalty stands at £50,000. Silent calls are generated when call centres that use automated calling systems (ACS) dial more numbers than there are staff available to speak to the person who picks up the phone. The Government is seeking views on plans to raise the current maximum penalty for persistent misuse to either £250,000, £500,000, £1million or £2million. This work follows commitments in the Digital Britain and Consumer White Papers to increase the penalties for companies making excessive silent calls and causing unnecessary annoyance to many people across the UK.

Minister for Digital Britain Stephen Timms said:- "Silent calls can cause a great deal of annoyance and distress - particularly to the elderly and vulnerable when their phone rings but no-one is on the end of the line. Often the caller's number is withheld so the individual who has been dialled has no idea who is calling them. We want to send a clear message to those companies that are persistently abusing these automated calling systems that this will not be tolerated and there is a price to pay."

Research carried out by Ofcom this year found that 49% of adults felt "very inconvenienced" by silent calls and 35% of over 65's had received silent calls within the 6 months prior to June 2009.

Consumer Minister Kevin Brennan said:- "It's important that consumers can have confidence that they are protected. These fines will act as a clear deterrent to companies – if they don't change their ways they face a hefty fine. As well as causing untold anxiety, silent calls are potentially damaging to the good name of the firms which make them. Firms that eliminate them could see increased customer loyalty and reduced operational costs from handling complaints."

Consumers can register their wish not to receive unsolicited marketing phone calls with the Telephone Preference System (TPS) – a free service which can also reduce silent calls. It is a legal requirement that companies do not make such calls to numbers registered on the TPS. TPS Registration line - 0845 070 0707.
North west adoption agency calls out for budding Merseyside poets!
THE region's leading not-for-profit adoption agency Adoption Matters Northwest has launched a poetry competition across the North West to help celebrate National Adoption Week from the 9 – 15 November.

Adoption Matters Northwest is looking for budding poets of all ages from across the region to write a poem based on the theme of 'family' reflecting the importance of family and family life. Entries to the competition, which is free to enter, will be judged in 2 age groups - 17 years and younger, and over 18 – for each region: Merseyside, Lancashire, Cheshire and Greater Manchester with each of the 8 winners winning £50 of high street vouchers! Poems entered will be judged by a panel of key local literary figures from each county including accomplished Wirral Poet Gladys Mary Coles.

With as many as 1 in 4 people likely to have some direct link with adoption this competition will be used to highlight the 3,500 children who are STILL in care and STILL waiting for the opportunity to have what most of us can take for granted - being part of a stable, secure and loving family.

Highly commended entries will be invited to a VIP invitation only 'Celebration of Family' poetry evening which will be attended by key figures from across the North West where chosen poems will be read out. Cheshire Poet Laureate W. Terry Fox will also perform for the first time in public his new poem on adoption. During the evening the 2 overall winners for Merseyside, 1 for each age group, will be announced. They will win £50 each in High Street Vouchers, have their poems performed on the night and have their poems published on the Adoption Matters Northwest website.

AMNW Chief Executive Norman Goodwin comments:- "There are many reasons why children in care can no longer live with their birth families - amongst them are abuse, neglect or family breakdown. Many spend year after year in care without a single enquiry from prospective adopters and National Adoption Week is a key time to raise awareness of the importance of finding these children a new family. We hope that this competition will help get people of all ages across the North West to think about and be more aware of these issues. All children are different but they all need love and security, and we hope our work will help more children find this."

Poems can be of any format 20 lines or less and in any style. They also need to be in English and not previously published. Prospective poets can find out more about Adoption Matters Northwest's work along with case studies at:- www.adoptionmattersnw.org.

The closing date for entries is Tuesday 3 November. To enter please email your poem as a word document to or post to:-
Poetry competition,
De Winter PR
Fidelity House
12a Stocks Lane
Chester CH3 5TF
Merseyside dust off your digital camera and start snapping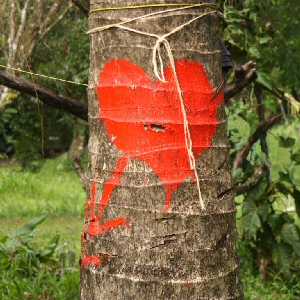 THE British Heart Foundation is asking the people of Merseyside to get snapping and enter the first Red for Heart Digital Photography Competition. The 3 winning, and a selection of finalist, images will launch National Heart Month in February 2010 with an exhibition on the landscape area next to the Merlin Entertainments London Eye, which receives an average footfall of 6 million visitors per year.

The theme is Red for Heart – the colour red must be incorporated into the photo, but you don't necessarily have to feature hearts – the picture could show what heart means to you. Beyond this, the brief is open to interpretation and we are encouraging creativity! For each image submitted a short supporting statement of no more than 100 words needs to be written to describe the picture.

There are 3 entry categories: adults aged 16 and over, students aged 16 and over and juniors aged 15 and under. The competition is open from today and closes on 6 January 2010. There are some fantastic prizes to be won.
Adults aged 16 and over
Winner: A unique opportunity for a 1-to-1 master class, with award winning photographer John Angerson, with a signed print and copy of his book, a Red Panasonic Lumix Camera with 8x optical zoom, a Philips Digital Photoframe that stores up to 1000 images, a beautiful bound hard back photobook of your choice from Bob Books (value up to £136.99) and a pair of tickets for the London Eye.
Students aged 16 or over undertaking full or part-time courses at UK based college or university
Winner:- A once in a lifetime opportunity for a one-day shoot shadowing award winning Getty Images commercial photographer Chris Ryan. The winner will also receive a Philips Digital Photoframe that stores up to 1000 images, a beautiful bound hard back photobook of your choice from Bob Books (value up to £136.99) and a pair of tickets for the London Eye.
Juniors aged 15 and under
Winner:- The image will be displayed in all BHF Shop windows – that is over 600 Shop windows across the UK. The winner will also receive a Philips Digital Photoframe that stores up to 1000 images, a beautiful bound hard back photobook of your choice from Bob Books (value up to £136.99) and a pair of tickets for the London Eye.

Runner up:- The runner up from each category will receive a year's subscription to Amateur Photographer Magazine and a pair of tickets for the London Eye.

Entering could not be easier - each entrant can submit up to three digital photos for a cost of £10 for adults and £5 for students and juniors. The photos will be judged by a highly esteemed judging panel; professional photographer John Angerson, The Independent on Sunday Picture Editor Sophie Batterbury, Amateur Photographer Magazine Editor Damien Demolder and Director of Content at Getty Images, Paul Foster. To enter go to www.bhf.org.uk/redphotos.

If you feel photography is not your thing you can still get involved in Red for Heart by joining National Wear Red Day on Friday 26 Feb. For fun and inspiring fundraising ideas for National Heart Month – February 2010 - order a Red for Heart Fundraising Kit today. Visit:- www.bhf.org.uk/red or call 0845 241 0976.

Ken Fretwell, BHF Fundraising Volunteer Manager for Merseyside, said:- "I am really looking forward to seeing the photos entered into the Red for Heart Photography Competition by the people of Merseyside. I have been told to expect great things! Also, don't forget to order a Red for Heart Fundraising Pack - packed full of fun ideas you can organise with family, friends and work colleagues. I look forward to seeing Merseyside going Red for Heart next February!"