Merseyside Police Officer Assaulted In Homophobic Attack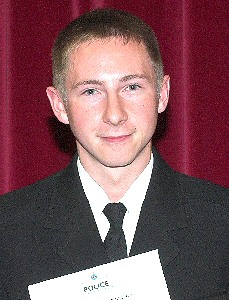 MERSEYSIDE Police have confirm the identity of the 22 year old victim in the Stanley Street assault as James Parkes a trainee police officer with Merseyside Police. The attack happened outside the Superstar Boudoir on Stanley Street just before 10pm on Sunday, 25 October 2009. The victim, who had been out with friends, was taken to hospital where he is being treated for serious head injuries. During the attack he suffered multiple skull fractures, a fractured cheek bone and a fractured eye socket and his condition is described as life threatening. DCI Tim Keelan, said:- "I would appeal to anyone who may have information which could help us to catch all those responsible for this despicable crime to come forward. Intensive inquires are taking place and we are currently examining CCTV footage from around the time of the incident to identify those responsible. We are treating the assault as a homophobic hate crime and this incident shows there are still some people who have not learnt that crimes of this type are completely unacceptable. People who commit hate crimes can expect the full attention of the police and we will not rest until the offenders are brought to justice. The offenders will learn their lesson the hard way. We have stepped up high visibility patrols in the area to reassure the public and we would urge the community to help us with our enquiries and find those responsible. Merseyside Police is committed to taking robust and positive action when investigating hate crimes. The force has a number of specialist Sigma Investigation Units, which provide support for victims whilst at the same time taking action to arrest and prosecute offenders. The Sigma Unit in Liverpool North is involved in this investigation and will be working with the victim in this case."

This attack has shocked Liverpool, with local people and businesses reqesting that the media remembers, Liverpool is in reality a safe place. Shockinly it is believe that between 13 and 20 offenders, described as being between 15 and 18 years, were involved in the attack. Already five male youths, a 13 year old, two 15 year olds and two 16 year olds, have been arrested, on Tuesday, 27 October 2009, and have since been released on police bail pending further enquiries. A 15 year old boy was arrested 28 October 2009.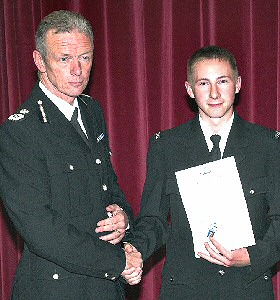 The victim 22 year old, James Parkes a trainee police officer with Merseyside Police, remains in hospital where his condition is described as serious but stable. Merseyside Police is treating the assault as a homophobic hate crime.

Anyone who witnessed the incident, or has any information which could help the police with their inquiries should contact detectives at St Anne Street police station on 0151 777 4064, Crimestoppers on:- 0800 555 111. Alternatively if you want to speak to an Officer from the Police Gay Support Network contact them on:- 077646 21430.
Third party reporting is also available through the Armistead Street Project on:- 0151 227 1931, or stophateuk.org (also available on freephone:- 0800 138 1625.)
BE SAFE WITH BEACHSAFE
A police led a 'Beachsafe' campaign to tackle alcohol related problems on Formby beach and in the pinewoods led to police seizing over 1300 units of alcohol this summer and there being 173 less instances of crime and anti-social behaviour than during the same period last year. 'Beachsafe', was launched at the beginning of May 2009 and ran until early September 2009 by The Formby Neighbourhood Policing Team. Police implemented this campaign following a number of incidents last summer of under age drinking and rowdy gatherings of young people on the beach area. During this period the National Trust recorded a total of 126,274 visitors to the Beachsafe area. Merseyside Police, using powers under the Criminal Justice Act, had orders put in place which meant it was illegal to drink or be in possession of alcohol within the designated beach area and if found doing so a police officer could seize opened or unopened alcohol. In order to tackle the problem a dedicated "Beachsafe" police team was set up, operating out of Formby Police Station. The team worked closely with a number of agencies including British Transport Police, National Trust, Sefton Coast and Countryside and Natural England. British Transport Police patrolled trains coming into the area and worked with the Beachsafe police officers to confiscate alcohol from people when they arrived at local train stations. Large numbers of those coming to the beach to drink alcohol also don't pay for rail travel. Revenue protection officers regularly patrol the trains issuing fines to those with no tickets. It is estimated that about 80% of those youths stopped on the trains and at the stations with alcohol were from outside the area. Inspector Jim Mcloughlin said:- "The aim of this initiative was to reduce the amount of anti-social behaviour and crime caused through people drinking alcohol on the beach, to ensure visitors were able to enjoy the coastline without any issues. We ensured there was an increased police presence in the area throughout the summer period, to offer residents and visitors advice and reassurance that Formby is a safe place to live, work and visit. We are seeing a reduction year on year on the level of crime and anti-social behaviour in the area during the summer months and we are keen to ensure this trend continues."
9 Year Old Girl Assault - Hunt is On For Attacker
MERSEYSIDE Police have released an e-fit of a man they want to speak to about an attack on a 9 year old girl in Liverpool. It is reported that the suspect, who is described as white, aged about 18, 5ft 10ins (1.72m) tall, and of slim build, attacked the girl on the morning of Wednesday, 21 October 2009. He is said to have grabbed her hair and pulled her to the ground as she walked to school on Craighurst Road, Childwall, Liverpool. A passer-by went to the girl's aid and the attacker ran off. She was left extremely upset and shaken. The attacker is said to have had short black hair and was wearing a black hooded top, blue jeans, dark-coloured footwear and was carrying a drawstring JD Sports bag over his shoulder. Merseyside Police have told local people that patrols have been increased in the area. Parents are being urged to ensure their children walk to school in groups.
MISSING FROM HOME - GEMMA HAMMOND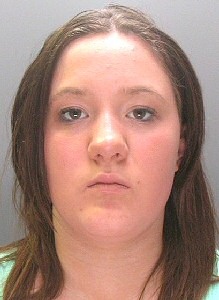 MERSEYSIDE Police are becoming increasingly concerned for the welfare of 15 year old Gemma Hamond (pictured), who has been missing from home in Southport, since Saturday, 24 October 2009. Gemma was last seen in Hart Street at around 7.20pm and is believed to have met up with a female friend later that evening. She is described as white, around 5 ft 4 ins tall, of medium build, with brown shoulder-length hair and brown eyes. She was wearing a black military-style jacket, jeans, brown Ugg boots and a white gold bracelet. Gemma, who speaks with a Welsh accent, lives in Southport but is believed to know people in the Bootle area and has family living in Wigan, Lancashire. Police are urging Gemma or anyone who has seen her since Saturday, 24 October 2009 to contact them on:- 0151 777 4100 or contact the National Missing Persons Helpline in confidence on:- 0500 700 700.