Squirrel Pox Virus in Blundellsands.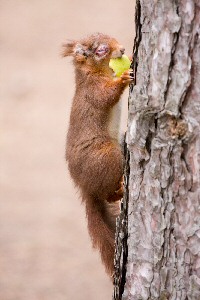 THE first confirmed case of Squirrel pox virus in Blundellsands has been confirmed this week. This is a devastating blow to conservationists working to protect our endangered Red Squirrels.

Sally Orritt from the Save our Squirrels campaign said:- 'We are working to keep the Grey squirrels away from the Red Squirrels, we really need to get our message out loud and clear, anyone who sees a squirrel, Red or Grey, should get in touch.'

The Blundellsands population of Red Squirrels is at risk because of the Grey Squirrels in the Crosby area. Squirrel pox is a threat to all red squirrels, particularly if they come into contact with grey squirrels, the carriers of the virus.

Amy Campbell of Lancashire Wildlife Trust works with the public to help save our squirrels. Amy said:- 'We rely heavily on the public as our eyes and ears, Reds in the area have made gardens their habitat, if people don't get in touch, we just don't know where the squirrels are to protect as young squirrels disperse around this time of year.'

This latest out break of Squirrel pox virus comes almost a year since the last confirmed case of the virus in December 2008, in the Formby area. Bi-annual monitoring of the Sefton Red Squirrel population showed a decine of 80% in spring 2009.

Fiona Whitfield, Conservation Officer with Lancashire Wildlife Trust said:- 'We hope to contain this out break, with the support of the public. We know there are good populations of Red Squirrels in both Blundellsands and Altcar and we need to do everything that we can to stop the disease from spreading back up the coast to the recovering populations of Formby and Freshfield. Volunteers are already leafleting local houses so that people know to keep feeders disinfected and to get in touch if they see a squirrel.'

Please report any sightings of red or grey squirrels on 0151 920 3769. To report sick or dead red squirrels call 07590 745 862. For more information about red squirrels including feeding and disinfecting feeders or to report sightings, visit:- saveoursquirrels.org.uk.
ROBBERY, OAKFIELD ROAD, LIVERPOOL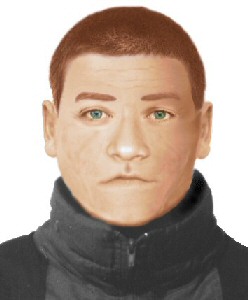 MERSEYSIDE Police Detectives are investigating a robbery which happened in Oakfield Road, Anfield, on 5 November 2009, are appealing for witnesses. The robbery took place at around 9am last Thursday as a woman was opening up a business premises in Oakfield Road. Two men threatened the woman with a knife and forced her to open the safe before locking her in another room and stealing a substantial amount of cash. The first offender was white, aged in his early 30s, around 5ft 10ins tall, of stocky build, with short brown shaven hair and a pock-marked complexion. He was wearing a short black padded jacket which was zipped up, black tracksuit bottoms and black trainers.The second offender was white, aged in his early 30s, around 6ft tall, of medium build, with short black hair and a pale complexion. They are believed to have left the scene on foot. The victim, who is 26, was left extremely shaken by the ordeal but was not physically hurt during the incident. Detective Constable Andy Bason, who is investigating the robbery, said:- "This was a nasty attack which has left the victim extremely traumatised. She suffered a terrible ordeal and I would urge anyone who has information about it to contact me. Oakfield Road is an extremely busy road and I am sure that someone must have noticed a man matching this description hanging around near to the junction with Thirlmere Road at around that time of day which may have seemed suspicious." Call the robbery team at St Anne Street CID on:- 0151 777 4808 or Crimestoppers anonymously on:- 0800 555 111.
Appeal for memories of Liverpool Sailors' Home for inclusion in new museum

THE National Museums Liverpool curators are currently appealing for personal stories of Liverpool Sailors' Home, home to seafarers staying in the city from 1850 to 1969. The information is needed for inclusion in the new £72m Museum of Liverpool, the world's first national museum devoted to the history of a regional city, which opens on Liverpool's famous waterfront in 2011.

The Museum of Liverpool will reflect Liverpool's global significance through its unique geography, culture and history, of which its port was of great importance. The Liverpool Sailors' Home opened in 1850 while its London equivalent opened in 1835. Based in a magnificent building in Canning Place, the home provided much needed relief to seafarers, especially during the depression years and the two World Wars, providing special low cost accommodation between voyages.

Kay Jones, a curator for the Museum of Liverpool said:- "Unfortunately Liverpool Sailors' Home was closed in 1969 as it became unable to cater for the needs of the modern sailor and fell into disrepair. The Canning Place premises were demolished and the residential work of the home then continued outside the city centre until 1975. We're looking for personal stories and accounts from people who stayed at Liverpool Sailors' Home in Canning Place until its closure in the late 60s. It was such an important part of the city and a lot of seafarers' home away from home. We want to bring this to life for our visitors and enable them to get a feel for the building, its atmosphere and the people who stayed there."

Information about Liverpool Sailors' Home will go on display in the Museum of Liverpool's People's City gallery which explores people's experience of living in Liverpool and those who have made it their home, permanently or temporarily.

Kay continues:- "We're appealing to people who stayed or worked at Liverpool Sailors' Home. We're looking for really personal accounts which reveal information such as when and why they stayed there, how they heard about it, the type of room they stayed in, and an overall description of what it was like to stay there."

The Museum of Liverpool has in its collection a number of items relating to the Liverpool Sailors' Home which will also go on display in the People's City gallery. These include a section of railing depicting mermaids from the balconies of the home and a register containing the date of entrance, room numbers and names of those staying there between 1966 and 1968.

Those with information to share should contact Kay Jones, curator of community history for the Museum of Liverpool on 0151 478 4409 or email kay.jones@liverpoolmuseums.org.uk.
Fact file:-
· Currently under construction at the Pier Head, the Museum of Liverpool is the new national museum for the people of Liverpool

· The museum will provide 8,000 square metres of public space across three floors, and visitors will have access to over 6,000 objects that are currently in store, many of which have never been on public display before

· The galleries in the museum will focus on four main themes: Port City, Creative City, People's City and Global City

· As a major boost to the Liverpool economy, it is estimated the Museum of Liverpool will attract more than 750,000 visitors per year, provide at least 500 construction jobs and 73 direct permanent jobs

· Find out more: A display about the museum is open at Piermaster's House, Albert Dock. It features a model of the museum and information about the museum's galleries and the objects and stories on display. It is open daily from 10am to 4:30pm and entry is free

* For more information visit:- www.liverpoolmuseums.org.uk.
Card & Craft Sale
SATURDAY 5 December at 10am-1pm a Card and Craft sale at the Elim Christian Centre, Manchester Road, Southport. Come along and buy your Christmas Cards and presents.
Tea & Coffee will be available, as well as a cake stall and a Fair Trade stall. For more information please contact Doreen on 01704 544419.