North West housing associations back N.H.F. campaign on supported housing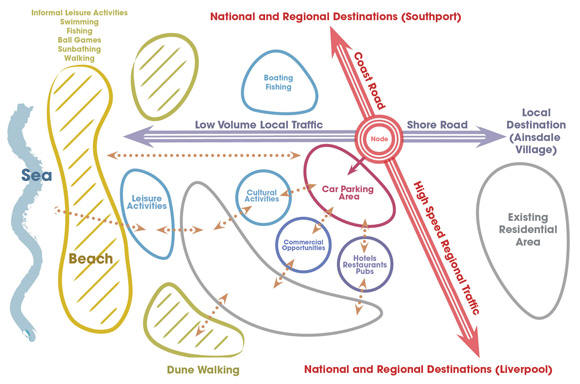 THIS week Ocean Parcs, the owner of Pontin's, showed his proposals for the redevelopment of Pontin's Southport Holiday Park, on Shore Road, Ainsdale, Southport. Last year, Ocean Parcs had purchasing the Pontin's group and now wants Southport to be its Flag Ship. This will mean a multi-million pound investment for the further development of its Holiday Parks, involving the Pontin's Southport Holiday Park. Locals and tourists alike have flocked in to see the plans, for what will be a huge investment in the area and is set to create 1,100 jobs.
"This is in the early stages and we want the public to be informed every step of the way. We have had an overwhelming positive response to the plans, that are also on show on the Internet. We feel that we must think of the long term development of this site, and we welcome the public's input. We plan to have more public consultation to come, but we ask people to also use our project website to find out more and to air you views and ideas." representatives at Pontin's told us.
One big worry is that we will lose the UK's biggest dance floor and in doing so will lose the internationally respected event, the Southport Weekender. It is also worried that other music events held their will also be lost for ever.
At this point plans are at the initial stages of development, but it is expected that the transformation of the site into Ocean Parcs Ainsdale-on-Sea will see:-

• provide an investment of over £100 million

• create over 1,100 jobs, providing 500 park jobs and 600 jobs during
construction

• contribute in the region of £100 million to the local economy every year

o offer redevelopment that will be sympathetic to the area and open to local residents to use, such as:-

• high-quality , modern holiday accommodation, including a hotel

• commercial and leisure facilities, such as retail, bars and restaurants

• iconic lido complex, providing a spa, swimming and sporting facilities

It is also said that they could be keeping the Pontin's name as well. If this goes ahead it will be a huge boost for the local area. The development also includes protection plans for environmental enhancements, from protective local wildlife habitats through to better public transport services.

Mr Osborne told us that:- "After we have had our consultations, the plans will evolve. There aren't any Skyscrapers planned. We want to protect the natural environment our site is located in and also, if we can, enhance the protection along the way. We hope to make a detailed planning application during next year. We will also hope to be submitting plans to Sefton MBC in 2010."
Useful Links:- Ainsdale-on-sea.co.uk Pontins Southport
FACT FILE:-

• Ocean Parcs is founded by Graham Parr, Ian Smith, Clarke Osborne and John Parr.

• Ocean Parcs purchased Pontin's in March 2008

• After undertaking a thorough review of the business and has now refined its future strategy for Pontin's as a hole, including the plans to invest over £100million at Southport.
A MAGICAL CHRISTMAS CELEBRATION AT LIVERPOOL ONE
AN Ice Palace, 3D movie experience and Liverpool's first ever big wheel… it can only mean Christmas time at Liverpool ONE!

Liverpool's premier shopping and leisure destination, Liverpool ONE, will be transformed into a winter wonderland this Christmas as Santa arrives at his magical Ice Palace and shoppers enjoy a bird's eye view of the city from the Liverpool ONE Wheel.

Celebrations get underway on Wednesday 18th November from 4pm with a festive extravaganza of Christmas characters to get the party started. Musical entertainment is provided by local choirs and bands

At 5pm, Santa will arrive and open the doors to his Ice Palace on Paradise Street and welcome in children from across the region to tell him their Christmas wishes. And of course, no visit to Santa is complete without a gift!

On Chavasse Park, Liverpool's first ever wheel will welcome its first guests from 6pm. At 60 metres high, the Liverpool ONE Wheel, that will offer views of the city's waterfront and iconic landmarks which are guaranteed to be truly stunning.

As always, the shops at Liverpool ONE will be open until 8pm with Debenhams staying open until midnight to celebrate their Mega Day event.

Go Penguin also plays a big part in the Christmas celebrations throughout the city and Liverpool ONE is no exception with nine penguins making it their home. Look out for the exclusive Cath Kidston designed penguin and the Liverpool ONE competition-winner's penguin, which will arrive on 22 November 2009.

Throughout Christmas families will be able to take a break from shopping and enjoy a magical 3D Christmas mini-movie! Called Tinkerdoodle, the 3D experience lasts 15 minutes and takes viewers on a magical journey with Santa as he tries to deliver presents on Christmas Eve but his new elf Tinkerdoodle causes chaos. The film will be shown every day adjacent to the Ice Palace (see signage for details).

With a gift wrapping service, Christmas choirs and entertainment throughout the season as well as late night shopping every night of the week (excluding Sunday) until 9pm (and 7pm on Saturdays) from November 26, there really is something for all the family this Christmas at Liverpool ONE.

For more information about Christmas at Liverpool ONE please visit liverpool-one.com.
Prices, opening times and booking details:-

Liverpool ONE Wheel
Open from 18 November 2009
Opening Times:-
Sunday to Thursday 10am to 10pm,
Friday to Saturday 10am to 11pm
£4 for children, £5 concessions & £6 adults

Advance booking will be available at:- liverpool-one.com

Ice Palace
Open from 18 November 2009

Opening Times:-
Monday to Wednesday 10am to 7pm,
Thursday 10am to 8pm,
Friday 10am to 7pm,
Saturday 9am to 7pm and
Sunday 11am to 5pm

See Santa and receive a gift £4.50
(plus £1.50 booking fee if booked online)

Photo in mount £4
Fridge magnet £4
Key Ring £4
Glitter/Snow globe £6
Photo packages
2x photos £7
1x photo, 1x key ring, 1x fridge magnet £10
1x photo, 1x snow globe £8

3D movie Tinkerdoodle
Open from 19 November to 22 November 2009
Also from 24 November to 24 December 2009
Opening Times Monday to Saturday 10am to 8pm,
Sunday 11am to 6pm
PRICES
£3 each. Family ticket for £10 (2 adults, 2 children) £1.50 booking fee if booked online.
Advance booking online at:- liverpool-one.com

Gift Wrapping Service
Open from 28 November 2009
Opening Times in line with retail hours
Location Next to Fred Perry, New Manesty's Lane
Prices from £2.00