ASSAULT - NOIR BAR, VICTORIA STREET, LIVERPOOL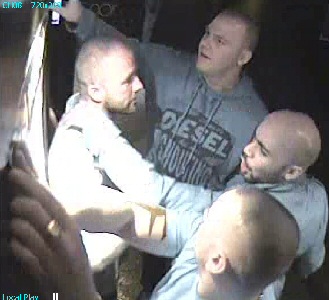 MERSEYSIDE Police Detectives are now investigating an assault at Liverpool City Centre bar that happened on Sunday, 4 October 2009. They have released CCTV images of four men who may have information that could help with their enquiries.

Officers were called to outside of the Noir Bar, Victoria Street at around 4.15am, to reports of a fight. The two victims aged 30 and 32 were leaving the bar, when they were approached by 4 men. The men then assaulted the pair, leaving one of the men with a broken jaw. He was treated at hospital. The other man received less serious facial injuries.

Officers are keen for anyone who may recognise these men to come forward and contact St Anne Street Licensing on:- 0151 777 4828 or Crimestoppers anonymously on:- 0800 555 111.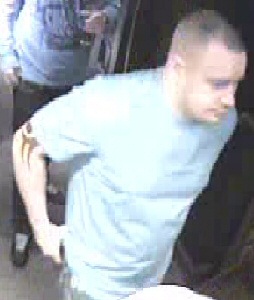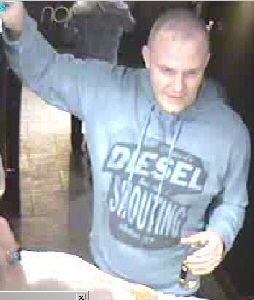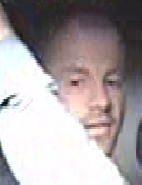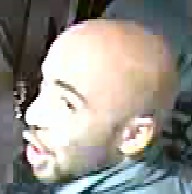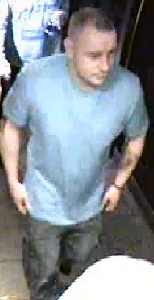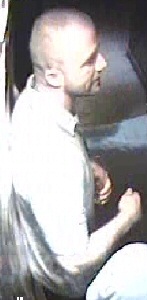 INJURY SHOOTING - WHITBY STREET, CABBAGE HALL
MERSEYSIDE Police have launched an investigation after a man was injured during an incident in the Cabbage Hall area of Liverpool last night in which shots were fired. Officers were called to Whitby Street at around 8.20pm following reports of shots being fired. On attendance they found a 28 year old local man with one gunshot wound to his right leg. The victim was taken to hospital with injuries that are not thought to be life-threatening. The scene was sealed off and during a search, several spent casings, believed to be from a handgun, were recovered. Detectives are treating this as a targeted attack and are appealing for anyone who witnessed the shooting or saw anyone acting suspiciously in the area to come forward. In particular they would like to hear from anyone who saw a dark-coloured car in Whitby Street at around the time of the incident. House to house enquiries have been carried out and high visibility patrols have been stepped up in the area to provide reassurance to the local community. Call the Merseyside Police Gun Crime Hotline on:- 0800 4581211 or Crimestoppers anonymously on:- 0800 555 111.
E-FIT APPEAL: ROBBERY, OAKFIELD ROAD, LIVERPOOL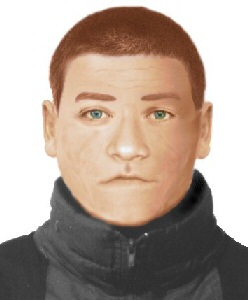 MERSEYSIDE Police Detectives who are investigating a robbery which happened in Oakfield Road, Anfield, on 5 November 2009, are appealing for witnesses.

The robbery took place at around 9am last Thursday as a woman was opening up a business premises in Oakfield Road.

Two men threatened the woman with a knife and forced her to open the safe before locking her in another room and stealing a substantial amount of cash.

The first offender was white, aged in his early 30s, around 5ft 10ins tall, of stocky build, with short brown shaven hair and a pock-marked complexion. He was wearing a short black padded jacket which was zipped up, black tracksuit bottoms and black trainers.

The second offender was white, aged in his early 30s, around 6ft tall, of medium build, with short black hair and a pale complexion.

They are believed to have left the scene on foot. The victim, who is 26, was left extremely shaken by the ordeal but was not physically hurt during the incident.

Detective Constable Andy Bason, who is investigating the robbery, said:- "This was a nasty attack which has left the victim extremely traumatised. She suffered a terrible ordeal and I would urge anyone who has information about it to contact me. Oakfield Road is an extremely busy road and I am sure that someone must have noticed a man matching this description hanging around near to the junction with Thirlmere Road at around that time of day which may have seemed suspicious."

Call the robbery team at St Anne Street CID on:- 0151 777 4808 or Crimestoppers anonymously on:- 0800 555 111.
Warning - Bogus Callers In Sefton Area
FOLLOWING two incidents recently in Sefton of a bogus caller stating he is from the gas board, Merseyside Police has released this warning.

"We are asking residents to take extra care should you get an unexpected caller to your home.

If you are not expecting someone to call:-

1. Do not open the door

2. Use your door chain

3. Ask why they have called

4. Thoroughly inspect their ID and challenge them. Genuine callers will be more than happy to answer your questions

5. Do not be bullied into allowing people to enter your house who you do not know.

6. IF IN DOUBT KEEP THEM OUT

7. You can always ask the caller/s to return at another time. Make an appointment with them.

8. If you live alone ask a friend or neighbour to be present.

Be a good neighbour and try and keep a watchful eye on vulnerable people as they can often be the target for bogus callers."