Christmas Cracker of a rail sale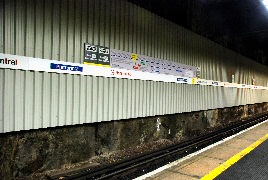 MERSEYTRAVEL and Merseyrail are lining up a 'cracker' of a promotion in the run up to Christmas with a festive flat return fare on Merseyrail of just £1.

The aim of the deal, operating on Northern and Wirral Merseyrail Lines only this year, is to set tills ringing in town centres across the region and bring Christmas cheer to thousands people.

Tens of thousands of people took advantage of last year's Christmas Cracker, which runs every Thursday evening (for late night shopping) in the six-week run up to Christmas – beginning on Thursday, 19 November 2009 and running to Christmas Eve.

It also runs all day every Sunday during December until Christmas – from 6 December 2009 until 20 December 2009.

The annual Christmas gift to rail customers, now in its 15th year, also gives a seasonal boost to the region's economy and helps reduce traffic congestion in urban centres.

Councillor Mark Dowd, Chair of Merseytravel, said:- "By offering cut price travel during the busy Christmas period we hope to encourage more visitors to our major centres."

Councillor Chris Blakeley, Chair of Merseytravel's Rail Services Committee, said:- "Merseyrail is an invaluable part of our transport network and we want to encourage more people to use rail travel for all of their journeys. We hope this helps them save them some money in some small way."

Bart Schmeink, Managing Director of Merseyrail, added:- "We are keen to show the people of Merseyside and beyond that using the train to get to city and town centres is an excellent way to avoid traffic jams and parking problems. The Christmas Cracker promotion will hopefully encourage even more people to leave their cars behind and use Merseyrail to get to the shops."

Tickets go on sale at Merseyrail Wirral and Northern line stations from 4pm every Thursday, except at Liverpool city centre
stations where they will go on sale from 6pm, as well as all day on Sundays in December until Christmas.

This year the offer is only valid on Merseyrail's Wirral and Northern Lines.

The £1 return flat fare extends to stations as far as Southport, Ormskirk, Kirkby, West Kirby, New Brighton, Ellesmere Port, Chester and Liverpool city centre stations.

The offer means customers can travel from Southport to Chester and back for just £1.

A total of 31 Merseyrail stations currently offer free park and ride facilities.

In addition to this deal, Merseyrail will be running their own "Family for a Fiver" ticket deal on the Wirral and Northern Lines only, starting Monday, 30 November 2009 and running until Wednesday, 30 December 2009.

A return journey for two adults and up to three children will be £5 on Monday, Tuesday and Wednesday evenings from 3pm.

Tickets are available from staffed stations only.

Any queries about the Family for Fiver deal should be directed to Merseyrail Electrics Customer Care Team on:- 0151 702 2071.
Don't miss Santa arriving this Sunday at Dobbies, Southport
DOBBIES Garden World in Southport will welcome a special guest on Sunday, 22 November 2009, at 11.30am, when Santa makes his grand arrival to take up residence in his Grotto until Christmas Eve.

He will descend from the skies, again by helicopter, before leading a festive parade in a working fire engine. There will be a chance to watch a magic show with Mr Stix, or visit the Christmas Zoo or climb aboard the fire engine. With a live DJ to make sure everyone is in the party spirit, Christmas carols from St Marks Primary School, music from Marshside Brass Band and the Ladies Harmony Choir as well as tasty festive treats, it promises to be a day out not to be missed.

Santa will be in his Grotto every Friday, Saturday and Sunday and every day the week through to Christmas Eve, with tickets costing £5 per child, early booking is recommended to avoid disappointment. During December children will also be able to have breakfast or supper with Santa, costing £9.95 per child, including a gift and party style entertainment, advanced booking is necessary.

Mark Croughan, General Manager at Dobbies said:- "All the staff here at Dobbies are looking forward to welcoming Santa to the store this weekend, with some even getting dressed up to join in the festivities. With so much entertainment on throughout the day, it really will be a great day out for all the family."
Showcase school extension officially unveiled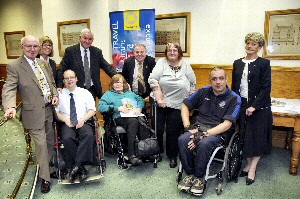 A showcase extension to a primary school in Birkenhead, designed by leading architects Race Cottam Associates, has been unveiled to staff and pupils. The development to Our Lady and St Edward's Catholic Primary School was officially opened by the Bishop of Shrewsbury. The contemporary design, led by the Knutsford-based practice, has delivered approximately 440 square metres of new teaching space, including four new classrooms and a new entrance, as well as additional supplementary areas to accommodate increased demand for places at an already popular and successful school. Race Cottam were appointed to deliver full design services by Davis Langdon, who project managed the scheme on behalf of the Diocese of Shrewsbury.
Elaine McGunigall, head teacher of Our Lady and St Edward's Catholic Primary School, said:- "We are absolutely thrilled with Race Cottam's creative and innovative designs which have added a fresh feel to the whole school. The project has provided a high quality environment and has helped both the children and staff to take even more pride in their school." Teaching spaces have been designed to maximise the available natural daylight, thereby making them inviting and stimulating for students. Simon Noblet, Race Cottam's regional director, said:- "The existing school is sited on a constrained corner plot and it became obvious from an early stage that the whole school needed a more holistic design approach, looking carefully at circulation, flexible teaching areas together with a fresh external image to a late 1950's primary school." The Birkenhead scheme enhances Race Cottam's growing reputation for delivering high quality education projects, following the recent completion of Sir Thomas Wharton Community College in Doncaster and their continued work on the Bradford Building Schools for the Future programme.