75% of British kids support opt-in system for phonebooks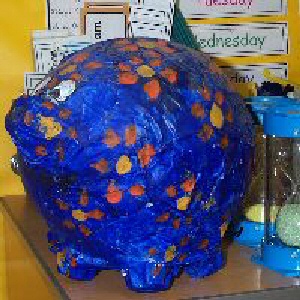 RESEARCH shows that 75% of Britain's school children believe that phonebooks should only be delivered to those that ask for them. The survey was conducted as part of the 'Say No To Phonebooks' campaign which is looking to reduce the environmental impact of the production of unwanted phonebooks by establishing an opt-in system for their delivery.

The campaign has teamed up with Intuitive Media, award-winning safe social network provider, on their sites SuperClubsPlus.com and GoldStarCafe.net to survey almost 3,000 school children aged 6 to 14 years old*. The children have voiced their concerns by producing poems, writing articles and drawing pictures that help them to share their opinions on the waste caused by unwanted phonebooks. Results from the survey also showed that 70% of kids think we are all responsible for climate change while 71% believe that as a nation we produce too much waste.

The children expressed their feelings on the waste caused by phonebooks including:-

► "Only give phonebooks to those who want them."
► "Stop making phonebooks. Only produce products on demand."
► "Produce less things we really don't use."
► "Wasting less phonebooks is just a start."
► "Make everyone order a phonebooks each year and specify which one they would like to receive."

Carole Fletcher, MD, Intuitive Media says:- "This campaign has really caught the interest of the children, many of whom feel very strongly about wasting natural resources. This is one small step that will make a huge difference."

Dominic Blackburn, Product Director 192.com comments:- "These findings go to show that this generation is growing up with the internet and simply does not understand the need for outdated media like printed directories."

To make better use of the millions of unwanted phonebooks in the UK school children are taking part in a competition to make papier mache sculptures and models out of the pages from unwanted phonebooks. The competition will be judged by celebrity green campaigner Dick Strawbridge and the winner will win a prize for their school.

The 'Say No To Phonebooks' campaign petition on the Downing St website, which calls for a centralised opt-in system for phonebooks, already has over 6,500 signatures making it the most supported environmental campaign on the site.

For more information visit the campaign website. To sign the e-petitions.
* This research was conducted Intuitive Media for 192.com. IM provides a two-part Safe Social Learning Network community including SuperClubsPLUS.com for children aged 6 to 11 and GoldStarCafe.net for children 11 to 14. Over 1 million children have been registered to the communities in the UK, Australia and 42 other countries. The communities have been safety-approved and are supported by government departments across the UK, and Australia.
Funding boost for Liverpool's Hall Lane Strategic Gateway
A road corridor improvement scheme to improve linkages between Edge Lane and Liverpool city centre has been awarded a £1.5 million investment from the Northwest European Regional Development (ERDF) programme.

The £15 million scheme, which is being led by Liverpool City Council and has also received funding from the Department for Transport and local partners, will provide improved facilities for all modes of transport and for pedestrians. It aims to tackle high levels of congestion into the city centre, as well as improving conditions for public transport users, walkers and cyclists through the construction of a new section of highway on a north south axis and the replacement of the gyratory currently negotiated by inbound traffic.

The scheme, which aims to reduce congestion on the route by 11% by December 2011, involves:-
· The construction of 1.46km of road upgrade to create a strategic gateway entrance point to the city
· 0.8km of new road surface
· The creation of a new bus lane
· Improved pedestrian surfaces
· To plant 300 semi mature trees by December 2011.

Steven Broomhead, Chief Executive of the NWDA, said:- "The Edge Lane route is one of the busiest in the city and during peak periods there is extensive congestion at a number of locations. This scheme aims to tackle this through a comprehensive improvement package that will benefit drivers, public transport users, cyclists and pedestrians alike. As a key gateway into the city, it is vital that the Edge Lane entrance creates the right first impression, as well providing the right environment for local residents, and these improvements will make a real difference in supporting these aims."

Councillor Peter Millea, Liverpool City Council Executive Member for Assets and Development, said:- "The Hall Lane scheme is a vital step in the regeneration of the city centre. It will remove one of the worst bottlenecks in the region. And it will produce a much better environment for the neighbourhood which will be welcomed by local residents who have suffered from the congestion in this area for too long."

Cllr Phil Davies, ERDF Programme Monitoring Committee member representing The Mersey Partnership, said:- "I am pleased to welcome European funding for this important scheme to improve one of the main routes into Liverpool city centre. This project will not only significantly improve travelling conditions for road users entering and leaving the city via the M62, but it will also help to open up previously inaccessible development land, supporting the growth of the local economy."
Fair deal for agency workers
USDAW is welcoming the Government's new commitment to a fairer deal for agency workers. The announcement, that agency workers will be entitled to the same rights as permanent workers after a 12 week qualifying period, came as part of the Queen's speech. John Hannett, Usdaw General Secretary, said:- "I am delighted that the Government has listened to our concerns and made this commitment to equal rights for agency workers. This will mean that they will be entitled to the same pay, holidays, overtime, breaks, rest periods, night work and duration of working time as permanent workers after 12 weeks. We would like to see these new rights implemented as quickly as possible. Usdaw has long campaigned to the Government for equal rights for agency workers. This will not only benefit the agency workers themselves, but permanent workers who can find themselves undercut by rogue employers exploiting agency workers. We will continue to campaign for agency workers to be given equal rights from day one, but see this very definitely as a move in the right direction. Press reports indicate that the Tories plan to frustrate the Government's programme. I hope they will give this measure their full support to stop rogue employers from exploiting agency workers and undercutting permanently employed staff."