Free Christmas Day transport
MERSEYTRAVEL is offering a seasonal present of free bus services on Christmas Day designed to help hospital staff and visitors.

Councillor Mark Dowd, Chair of Merseytravel said:- "We have worked hard to provide this special service for more than 20 years now. At this time of year it is important to think of those who are unfortunate enough to be spending Christmas in hospital; as well as all of those who are working hard to support them. We hope that by offering these services we can help people get to hospitals more easily. Without these services we know it would be very difficult and potentially costly for families to see their loved ones on Christmas Day."

Neil Scales, Chief Executive and Director General of Merseytravel added:- "We have been working closely with our operating colleagues to ensure that there are services over the Christmas and New Year period for the people who need them. The free Christmas Day transport is our contribution to supporting those people as best we can."

Free buses will operate a limited service on routes including 10A, 20A, 92A, 102, 201 and 212 in Liverpool, 110 and 118 in Wirral and the 10A, 24X and 194/195 St Helens Circulars. First buses go from around 12 noon and run until around 6pm. Hospitals served include the Royal Liverpool, Liverpool Women's, Whiston, Walton, Alder Hey, St Helens, Broadgreen, Fazakerley, Clatterbridge and Arrowe Park.

A limited network of bus services on all major corridors will also run throughout the region on Boxing Day and New Year's Day, with most services. operating between around 10am to 5pm, with some Arriva services running to and from Liverpool city centre on Boxing Day operating from 8am to 7pm.

As in previous years, Mersey Ferries will operate every day except Christmas Day, Boxing Day and New Years Day. Last sailings will be around 5.30pm on both Christmas Eve and New Years Eve.

Queensway (Birkenhead) Tunnel will be closed in both directions from 10pm on Christmas Eve, reopening at 6.30am on Boxing Day. Kingsway (Wallasey) Tunnel will operate normally throughout the holiday period.

No train services will operate on Christmas Day and Boxing Day. On New Years Day all City Line services will operate as normal and Merseyrail's Wirral and Northern Lines will be operating on a Sunday service.

Due to non-running Merseyrail trains, the Merseytravel Soccerbus service will not operate on Boxing Day for the Liverpool home tie against Wolverhampton Wanderers, but will do so as usual on all other matchdays throughout the festive period.

Merseytravel's Traveline – 0871 200 22 33 - will be open as normal from 7am to 8pm on Mondays to Fridays and from 8am to 8pm on Saturdays and Sundays throughout the Christmas and New Year holiday, except for the following days:-

| | | |
| --- | --- | --- |
| DAY | DATE 2009 | TIMES |
| Thursday | 24 December | 7am to 6pm |
| Friday | 25 December | closed all day |
| Saturday | 26 December | 9am to 6pm |
| Thursday | 31 December | 7am to 6pm |
| Friday | 1 January 2010 | 8am to 8pm |
A booklet giving full details of all bus, train and ferry services on Merseyside throughout the Christmas and New Year period will be available from local Travel Centres and from Merseytravel's head office in Hatton Garden, Liverpool from Wednesday, 25 November 2009. Information can be also downloaded now from Merseytravel's website.
Alternatively, people can get more information from Merseytravel's Brochure Hotline by calling on:- 0151 330 1066.
BUGWORLD MAKES NEW SIGNING AHEAD OF MERSEYSIDE DERBY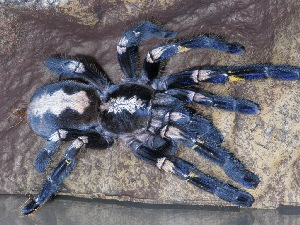 AS football fans in Liverpool gear up for the most anticipated fixture of the season this Sunday, there is an exciting new Everton fan on Merseyside, who is expected to cause quite a stir in the city. An incredible blue and white striped tarantula will go on display at the BugWorld Experience at Liverpool's Albert Dock this Friday, with astonished visitors sure to marvel at the unusual colours and markings of the spider, which have inspired its nickname – the Everton Spider.

The honorary Toffee, which originates from India, is called the Gooty Saphire Ornamental Tree Spider and is set to be one of the most exciting exhibits at the BugWorld Experience as people will not believe what they are seeing. The BugWorld Experience is the only place in the UK that people can see the unique tarantula up close and it will be showcased in a brand new display taking pride of place in the rainforest section of the attraction. The stunning blue spider is considered Critically Endangered by the International Union for Conservation of Nature (IUCN) as it is very close to becoming extinct in the wild. As a result, the interactive insectarium is also recruiting two babies to its youth squad and is planning to breed the tarantula so it can have its very own Everton Spider football team.

Jenny Dobson, General Manager at the BugWorld Experience said:- "We are so excited to be receiving one of these stunning spiders, it truly does need to be seen to be believed. Its distinctive blue and white skin makes it unlike any other spider here at the BugWorld Experience and indeed anywhere in the world. The arrival of the Everton Spider is a great addition for our interactive insectarium, not only because of its fantastic Evertonian colours, but it also highlights the BugWorld Experience's continuing efforts for preserving endangered species. Although it's not a danger to humans, its bite is harsher than others within the tarantula family and therefore, like all spiders, should not be handled. I know the spider will be a huge hit amongst the Blue's in the city, but the Liverpool fans should not worry as we are currently on the hunt for a red and white animal to represent their team too."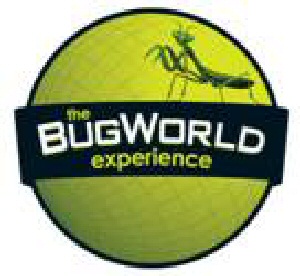 The first interactive insectariums in the UK, the BugWorld Experience, shows visitors the world through a bug's eyes, testing their bravery, wit and skill with interactive challenges and games along the way. Guided through simulated environments from a rainforest to a savannah to the everyday British home, visitors will see, find out about and even interact with the bugs that inhabit each. For more information please visit bugworldexperience.co.uk.
PEOPLE ARRESTED ON SUSPICION OF DRUGS OFFENCES
MERSEYSIDE Police on Tuesday, 24 November 2009, executed 12 search warrants as part of a joint operation with Tayside Police with a total of 14 arrests being made. Officers from the force arrested 11 people aged between 20 and 36 years old at addresses in Anfield, Kirkby, Maghull, Bootle, and Norris Green, on suspicion of committing a variety of offences, including conspiracy to supply Class A drugs and possession of a shotgun. A further search warrant was executed in the Dundee area by Tayside Police. A 41 year old man from the Maryfield area of Dundee was arrested on suspicion of conspiracy to supply Class A drugs and Tayside Police recovered drugs with an estimated street value of £52,000 during the operation. And in Widnes, Merseyside Police officers arrested a 49 year old man and a 33 year old man on drugs offences. All those arrested are in custody being questioned by detectives on Merseyside.