Alexandra House Centenarian Dies Aged 104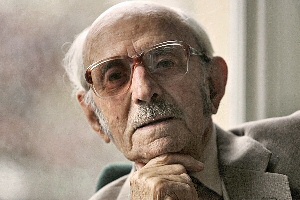 LEN Foulds, resident of Alexandra House, Lord Street, died peacefully in hospital after a short illness on 25 November 2009. He had been a resident at Alexandra House, owned and operated by BEN; the UK's automotive and related industries' charity for over 20 years.

Born in 1905, the year BEN was founded, Len became the face of BEN's centenary appeal in 2005 and travelled in the lead vehicle when a motor cavalcade journeyed the length of Southport's Lord Street to celebrate BEN's 100th birthday.

Len began his career in the motor industry as a mechanic in 1926 and eventually became Service Director of Standard Triumph. A life-long supporter of BEN, Len Foulds proved that age is merely a 'number', living a full and active life to the very end.
The staff and fellow residents of Alexandra House would like to express their sadness and condolences to his family for the loss of this extraordinary man.
A VICTORY FOR NHS PATIENTS AS JUDICIAL REVIEW PUTS CAP BACK ON FOUNDATION TRUSTS
"A victory for NHS patients" is how UNISON described on 9 December 2009 the decision by the High Court, to uphold the limit on the amount of income Foundation Trusts can get from treating private patients. The court found that the regulator, Monitor, failed to produce accurate guidelines on what NHS Foundation Trust Hospitals need to declare on income derived from providing services to private patients.

UNISON argued in court that the private patient income cap was being incorrectly applied, undermining public service provision by Foundation Trusts.

Dave Prentis, General Secretary of UNISON, said:- "The decision is a victory for NHS patients. The Bill introducing Foundation Trusts allowed them to treat private patients, but included a safety net of a cash limit. That limit was designed to ensure that private patients could not buy their way to the front of the queue at the expense of NHS patients. UNISON brought this case because it was clear that the independent regulatory body, Monitor, failed to produce accurate guidelines over the private income cap. This allowed Foundation Trusts to look for loopholes to enable them to treat more private and fewer NHS patients. This was clearly against the founding principles of the NHS that treatment is based on need, not ability to pay."

The Judicial Review was issued on 1 February 2008. On 18 June 2008, Monitor issued a consultation document about modifying its approach to the cap. On 26 November 2008 Monitor published its decision to change its definition of private patient income. UNISON proceeded with the Judicial Review on the grounds that the new definition was still too narrow and remained unlawful.