Mankey Monkey Magic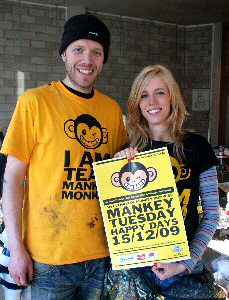 AFTER the "Superlambananas" last year, this is the next step... Mankey Monkey is Liverpool's latest mass art project for the people and it is all in aid of the Alder Hey Imagine Appeal. This will be a city-wide display that will see the incredible Mankey Monkeys popping up Liverpool businesses and attractions over the end of December and through out January. Just keep then away from bananas, especially Lambananas! If you can foster one at the cost of £50 each, call the Mankey Monkey HQ on:- 0151 281 4536 or call:- 07963 111730 from 9am to 11pm, 7 days a week. At the end of January 2010, the Monkeys will be auctioned off at a Grand Charity Auction... For more information go to mankeymonkey.com.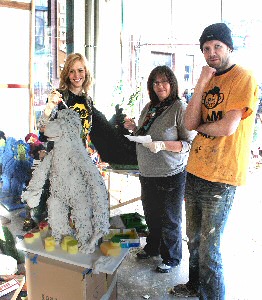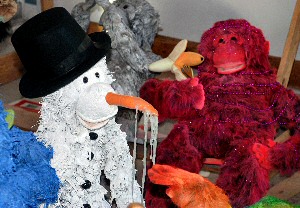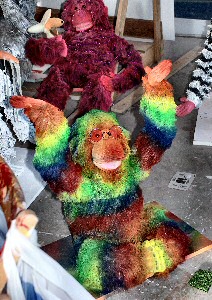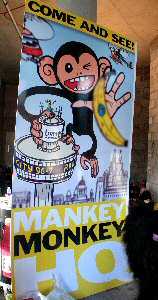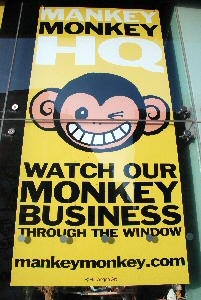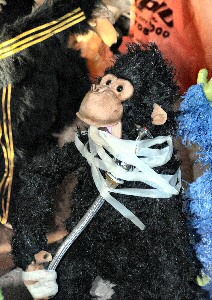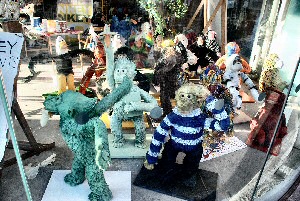 "If your business or organisation can support Alder Hey Imagine Appeal and foster a Mankey Monkey, please sign up now and we'll contact you soon regarding your custom Monkey. Monkey thanks you all for your loyalty and generous support." said David Hallangen-Lake, the Chief Monkey Ambassador..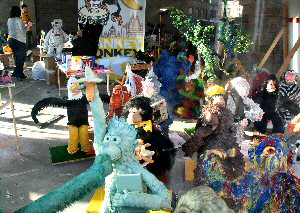 YOUNG JOBLESS HIGH – UNISON REACTION
COMMENTING on the rise in unemployment figures out today, Dave Prentis, General Secretary of UNISON, the UK's largest public sector union, said:- "Being out of work at Christmas is particularly tough, especially for families. And despite Government efforts to help get young people into work, it is clear more that more needs to be done to prevent a lost generation. We have seen billions being pumped into bailing out the bankers, while working people lose their jobs because of the recession they brought on. It is very damaging for young people to be out of work for lengthy periods early in their working life. It's damaging to theirambitions and longer-term career prospects. At the same time the country is wasting the talents, potential and energy of our young people. Getting people back into work must be a priority. We do not want to go back to the Thatcher years - a two-tier society of haves and have-nots. Apprenticeships and other on the job training schemes are vital to give young people hope. The public sector should play a crucial part in helping young people into work."
Children shape the future of Liverpool's new community woodland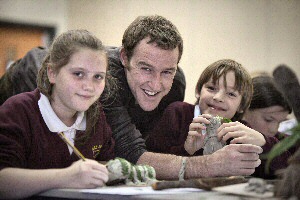 CHILDREN from Liverpool's West Derby area are working with an award winning community artist to create a range of sculptures for the new £600,000 Mab Lane Community Woodland.

School children from St Brigid's, St Albert's and Mab Lane Community Primary schools are getting crafty with artist John Merrill to design three masterpieces that will become the visual identity for the 25ha green space, close to Stockbridge village and Croxeth Country Park.

Taking the environment as the theme, John will be running a series of workshops with the children that will carve out the inspiration for the site's landmark works of art, and gives schools the chance to continue to celebrate Liverpool's Year of the Environment.

Mab Lane Community Woodland, the new multi-functional green space at the heart of the West Derby community is being created through a partnership of Liverpool and Northwest organisations. £440,000 of investment for the project has been provided by the Northwest Regional Development Agency (NWDA) via the NWDA and Forestry Commission partnership programme, 'Newlands' which is rejuvenating 435 hectares of the Northwest's most damaged land to encourage economic growth and social and environmental enhancements. Further funding for the project is being provided by Riverside via the Big Lottery Fund's 'Changing Spaces' programme, the Forestry Commission through the English Woodland Grant Scheme, and Liverpool City Council.

Work is already underway on site to rectify water logging problems, with a series of drains installed to redirect excess water from the site. And a network of footpaths has began to be laid that will provide access to the woodlands' natural and man-made attractions.

Due for completion in Summer 2010, West Derby's freshest green offering will boast 20,000 new native UK trees, many of which will be planted by local school children and community groups. The site will also offer wildflower meadows and a community orchard as well as larger-than-life sculptures by John Merrill and local school children.

To ensure Mab Lane Community Woodland adheres to the ideas and aspirations of the local community and visitors to the site, Liverpool City Council and The Mersey Forest will continue to work with the people of West Derby to ensure the long-term vision for the area becomes a reality.
Eloquent Books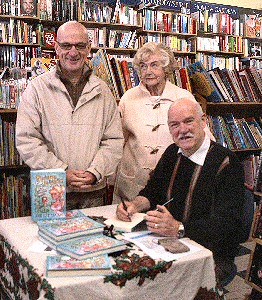 ON Saturday, 12 December 2009, the Dublin born children's author, David R McCabe, was in Pritchards Book Shop signing his latest book, Pinkeens to Diddies. The book is about a boy, Brendan Harris, growing up in 1940s Ireland. He has a passion for nature and stumbles through embarrassment, including confusion, from a childhood's secret place to life's tougher realities. He has a mother, whose good intentions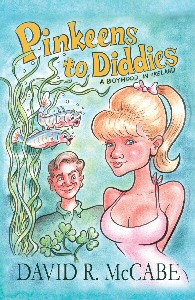 often lead to humiliation and even disaster. So, if you want to give to some one a Christmas present, someone who would enjoy a story about self-discovery including the difficulties and pleasures as well as the perils of growing up, then this is the book. It is a book about boyhood passion for nature, which develops into teen-age interest with the opposite sex.

Publisher's website. ISBN:- 978-160860-978-9 This book is available at Pritchard's Book Shop, Formby, L37.