Katie Price at Liverpool's Metquarter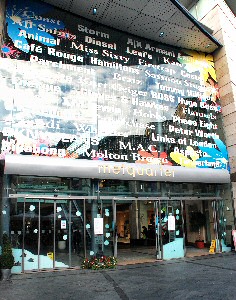 ON Saturday, 12 December 2009, Katie Price braved the cold to attended a product signing at the brand new Derby House pop up boutique in Liverpool's only designer shopping centre 'Metquarter'. Fresh from her 'Jungle' experience in ITV's 'I'm a Celebrity, Get me out of here', Katie Price was entertaining fans, signing autographs and promoting her KP clothing range.

Mark Reeves, Commercial Manager of Derby House said:- "Katie has a huge fan base in Liverpool and we are so pleased to have her to the signing at Metquarter to launch our new pop up Boutique." Katie added:- "I always enjoy my trips to Liverpool it was nice to see so many of my fans on Saturday."

The new Derby House pop up boutique is located on the upper mall and offers the new KP range which is available for female adults and children. The pink and colorful tones will sit well with the Liverpool style and the quality of the brand complements the national and international designer brands already at Metquarter. Just don't tell Labour's Bridget Prentice who is the Justice Minister and a mum, who says pink is 'sexist'...

Jennina O'Neill marketing manager of Metquarter said:- "I am delighted at the opportunity to have the KP Range available at Metquarter. Having seen the collection I think the ladies in Liverpool will be very pleased."

Metquarter will be in its fourth year in March 2010 and continues to drive forward the Liverpool retail scene with new tenant additions. Recent stores are Jo Malone, Kirsty Doyle, Illy coffee shop, Lash Out! Lashes, Claudia Pink Jewellery and Mococo. Lets hope Katie has just as good a year as the Metquarter is set to have....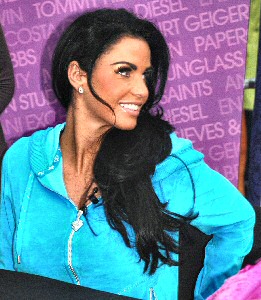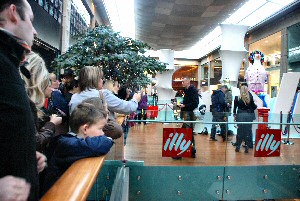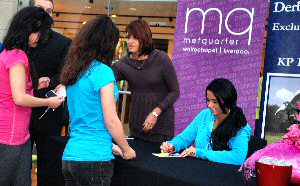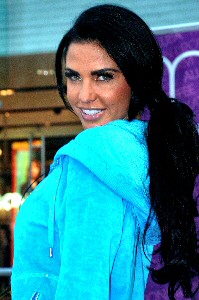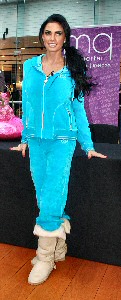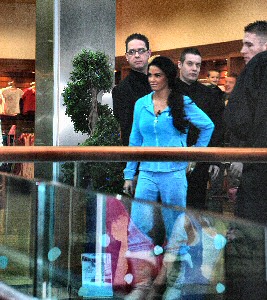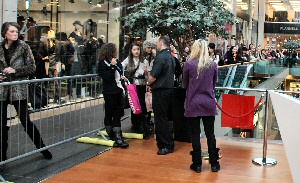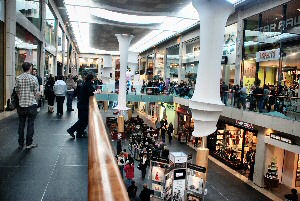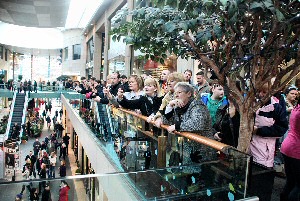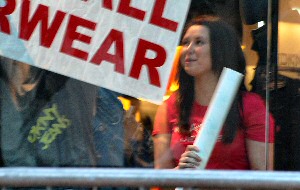 Photographs by Patrick Trollope
If you like the photos, please order them and do not copy them. Help to keep this site online. Click here to find out out you can get you copy of these photos.