Hospital trust launches organ donation campaign
SOUTHPORT and Ormskirk hospitals are campaigning to boost the number of people donating their organs for transplant. The Give and Let Live campaign is being led by donor transplant coordinator Dawn Lee who has 11 years championing donation and supporting donor families.

Dawn, who works for NHS Blood and Transplant, said:- "8000 people are waiting for the chance of a transplant in the UK. Receiving an organ is a gift of life and often transformational for the recipient but, sadly, the equivalent of 3 people die each day because there are too few donors."

Research for NHS Blood and Transplant shows 90% of people are in favour of donation in principle and 96% would take an organ if they needed one - but only 26% of us (or 16 million people) are on the organ donation register.

"If you believe in organ donation, prove it and register. Act now, make sure your name is on the Organ Donation Register and tell your family what you're doing. You're also never too old to donate. In fact, more people over 50 are donating than ever before with organs from people in their seventies and eighties now being transplanted successfully." said Dawn, who lives near Ormskirk.

Tissue such as skin, heart valves and tendons can be transplanted too. Britain's oldest cornea donor was 104.

Dr Bill Bickerstaffe, consultant in anaesthesia and intensive care medicine, is Southport and Ormskirk Hospital Trust's lead clinician on organ donation.
Dr Bickerstaffe said that:- "At present people often have a lack of knowledge and unfounded fears about the process of donation. We hope the Give and Let Live campaign will help educate staff, and promote a culture of openness, awareness and information about organ donation among patients and their families. We will also be encouraging Trust staff, visitors and the wider community in Southport and Ormskirk to sign up to the Organ Donation Register."

How to register:-
Signing the Register is easy. Visit Southport and Ormskirk Hospital Trust's website and click the organ donation button; telephone:- 0300 123 23 23; or text "SAVE" to:- 84118. You can also join when you are:-

► Registering for a driving licence
► Applying for a Boots Advantage card
► Registering at a GP surgery
► Registering for a European Health Insurance card (EHIC)

Key facts about organ donor transplantation
► In 2008 more UK transplants were carried out than ever, saving or transforming more than 3,500 lives
► More than 10,000 people who need a transplant and three a day are dying before an organ becomes available
► In the year to March 2009, 3,513 organ transplants were carried out thanks to the generosity of 1,853 donors
► You are more likely to need a transplant than become a donor
► One donor can save up to nine lives
► Most organ donations come from people who die while on a ventilator in a hospital intensive care unit
► Traditionally organ donors were road accident victims and brain haemorrhage patients. Improved road safety and medical intervention mean fewer in both groups are dying
► More people over 50 are donating as donations from younger people decline. Organs from people in their 70s and 80s are transplanted successfully
► The UK's oldest recorded solid organ donor was 84; the oldest recorded cornea donor was 104
► All the major religions support organ donation and many actively promote it.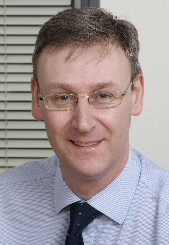 Give poorer communities a better deal
THE head of one of Britain's largest housing associations has called for more support from banks and money lenders for poorer communities.

Bob Taylor, chief executive of Knowsley Housing Trust, said people living in poorer parts of the country were being denied affordable financial help. "This prevents them from investing in their futures; in their homes, their skills, and their enterprises. Low income households are being driven further into debt, and increasing amounts of time, money and resources are spent supporting them."

Since November 2009 KHT, in conjunction with Citizens Advice Bureau, have received 40 referrals from its customers, with a total debt amounting to nearly £50,000. Last week Knowsley Housing Trust (KHT) – which owns around 13,000 homes – signed up to the Better Banking Campaign. Campaigners are calling on the Government to ensure that their fair and affordable finance is available to the least well off communities.

"The campaign supports the same principles as our Financial Inclusion Strategy, which is a valued part of the work we are doing with our residents. We are committed to protecting our customers against the dangers of excessive and unmanageable debt and will back any campaign that will help ensure their money goes further."

The Better Banking Campaign was launched after it was discovered families were being crippled by high interest loans offered by doorstep operators and payday lenders because they were unable to access affordable credit.

"It is time for fundamental reform to sort the problem out," said Bob Taylor. "We would like to see the system fixed to ensure thriving, sustainable communities and economies."

The Better Banking Campaign has four broad aims:-
1. To encourage financial institutions to be more transparent about who they lend to.
2. To encourage them to lend to underserved communities, both demographic and geographical.
3. To lend responsibly, so as not to charge high interest or demand immediate repayments from newly disadvantaged customers.
4. To help reinvigorate communities by becoming more involved in local life.

Bob Taylor added:- "We need financial institutions to be more transparent in how they lend to ensure there is fair and safe access to credit. We support the campaign's call for a cap on unfair interest rates for people who cannot afford them."
For more information on the campaign go to:- betterbanking.org.uk.
APPEAL TO FIND OWNERS OF WOODEN CROSS FOUND IN LIVERPOOL CITY CENTRE
MERSEYSIDE Police Officers are trying to trace the owners of a wooden cross found on Upper Parliament Street by Lowther Street in Toxteth.

The 3ft tall cross, bearing the inscription:- "Sir John Henry Jones. Died 7 May 1998, aged 84. RIP"
This could be a memorial to a loved one, or possibly a theatre prop and officers are keen to return it to its rightful place.

The cross has a muddy ring part way up that looks like it was once in the ground.

Anyone with information is asked to call officers at the Central Property Office at St Anne's Street Station on:- 0151 777 8461.