Calling Merseyside's Young Cooks!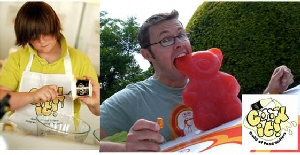 CBBC food adventurer and Gastronuts presenter Stefan Gates is challenging young cooks from Merseyside to "Create a dream meal for you and your friends" in CookIt! 2010. Stefan is heading the panel of judges from The Guild of Food Writers who run the children's cookery competition, which is supported by Gold Top milk.

Children taking part in this year's competition will be asked to let their imaginations run wild as they create a delicious two-course meal designed to enchant and delight their friends. With the aim of getting children excited about food, The Guild of Food Writers is calling for entries from Merseyside now!

Stefan Gates says:- "I'm thrilled to be part of CookIt! this year. I love making food that's fun, interactive and surprising. Mealtimes should be adventurous and The Guild of Food Writers' CookIt! competition is a fantastic way to get children to explore ingredients and to get creative with their food. I cannot wait to see what the children cook up for this year's competition!"

Winner of CookIt! 2009, 12 year old Robbie Main from Lincoln, says:- "Travelling to London last June to take part in the final of the CookIt! competition was very exciting. Hearing my name called out as the winner came as a total surprise! I won a five-day-holiday for my family at a working Jersey dairy farm which included a brilliant cookery course. I was even invited onto Blue Peter for a cooking challenge with Ainsley Harriott!"

CookIt! is supported by Gold Top milk, which is produced by a cooperative of 400 British Jersey and Guernsey farmers. The competition is open to children aged 10-14 years. Their challenge is to create two dishes - a main meal that shows their imagination and originality and a scrummy dessert, ideally incorporating some milk. Six finalists will then be chosen to attend a Cook Off in London in June. All finalists will receive exciting prizes with the main winner going on a family holiday to Boccadon Farm in Cornwall.

Details of the competition and an entry form are available via:- gfw.co.uk/children.
The closing date for entries is 30 April 2010 with the final cook off taking place on 10 June 2010 at the BBC Good Food magazine kitchens in London.
"RECESSION" TO CONTINUE THROUGH 2010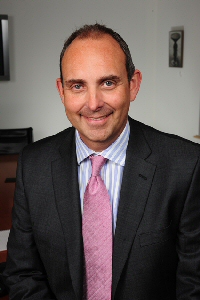 MOST small business owners in the North West believe the recession effectively has another year or more left to run, according to a new survey. The latest quarterly survey of more than 1,000 businesses, carried out by Clifton Asset Management (CAM) reveals that a majority believes the downturn is far from over. Despite the fact that the UK is officially due to come out of recession, in the North West 52% of businesses believe the economy will remain in the doldrums for at least another 12 months, with just 13% forecasting that the UK will be out of recession within 6 months. The latest research from CAM, which provides specialist financial and strategic advice to SMEs, reveals that 18% of businesses believe the recession will last between 6 and 9 months. A further 17% say it will end in 9 to 12 months' time. Across the country, only the South East has a majority of business owners who believe the recession will be over in under a year (52%). Wales is the most pessimistic region, with 65% of the opinion that it will last a year or more. "SMEs are at the eye of the storm and it is significant over half in the North West believe the recovery will be long and slow. While the official figures may proclaim that we are out of recession, our survey respondents seem to have little faith in the Government's assertions that an upturn is just around the corner. Instead, our research seems to chime with forecasts that we could be into 2011 before a return to growth is properly under way. While for most businesses, 2010 should be an improvement on last year, we are clearly a long way from a position in which SME owners in the North West could be described as being optimistic." says Anthony Carty, director at CAM.
WITNESS APPEAL - MCCOLLS NEWSAGENT, BAYCLIFF ROAD, WEST DERBY
AN investigation has been launched by Merseyside Police into a robbery at McColls Newsagents on Baycliff Road, West Derby, on Wednesday, 13 January 2010, for which detectives are appealing for witnesses. Four men, wearing dark clothing with hoods up and scarves concealing their faces, entered the shop at 6.25pm and took staff into the back office before stealing cash and cigarettes. The staff were not injured during the robbery but were left distressed. The four men then left the shop and are believed to have driven away in a car. One of the offenders is thought to be aged between 20 and 25 years old. Detective Constable Jeff Pickett, of St Anne Street CID, said:- "Although the staff at the newsagents were not hurt during the robbery, it was a distressing ordeal for them. We are working hard to bring those involved to justice and would appeal to the public for their help in identifying the men."
Anyone with information is asked to call St Anne Street robbery team on:- 0151 777 4808, or Crimestoppers, anonymously, on:- 0800 555 111.