LIVERPOOL'S HERITAGE COMMEMORATED AT NATIONAL CONFERENCE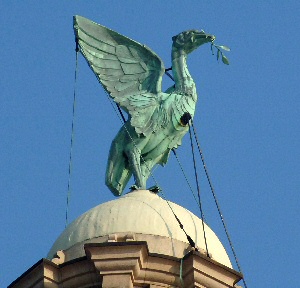 COMMEMORATIVE plaques marking Liverpool's historic locations have flourished since they were first installed on buildings of interest in the early 1970's. As a World Heritage Site in 2004 and European Capital of Culture in 2008, Liverpool has seen the number of plaques commemorating famous local people and places blossom and they have now become a familiar part of the city's streetscape.

Wendy Morgan, Principal Conservation Officer for Liverpool City Council, takes a strategic look at the role of plaques in helping visitors interpret the city's history when she talks at a national two-day conference hosted by English Heritage on commemorative plaques. The first of its kind, it is being held at the Royal Institute of British Architects, London on February 18-19 2010.

The conference, 'Commemorative Plaques: Celebrating People and Place', highlights the role of plaques throughout the country in connecting past and present and in marking buildings with historical associations, helping to preserve them for the future. Its outcomes – and the suggestions of conference attendees such as Ms Morgan – will feed directly into a comprehensive guidance document, produced by English Heritage, covering all aspects of plaques work from funding and research to manufacture and unveilings.

"Liverpool's ambitious programme of commemorative plaques has now reached eighty five and it's still growing and evolving. I look forward to sharing the valuable lessons learned about materials, styles, locations and perhaps most important, what people want to commemorate," said Ms Morgan.

As well as hearing about Liverpool's plaques, the conference also includes talks from representatives of local authorities, civic societies and other organisations involved in running schemes in Bath, Coventry, Newcastle, Brighton, London, Manchester, Leeds and Norwich. Experiences will be shared in discussion sessions and workshops which will cover practical topics ranging from plaque design and inscription, selection criteria and historical research, to the gaining of consents and the promotion of plaques and plaque schemes.

There are a few places left for the conference - cost is just £95 per delegate. For more information or to book, visit them online, call on:- 01273 882112 or email them.
96% of People admit they have a health sin
UK adults are failing to get enough daily exercise with 68% of people in the North West admitting they don't get their 30 minutes of physical activity a day – the recommended daily amount– according to a survey published by the British Heart Foundation (BHF), as it launches National Heart Month this February.

Worryingly, 45% of adults are simply 'too busy' to exercise and 26% in the North West kid themselves about how much daily exercise they do, in order to make themselves feel better. With 74% considering themselves healthy, yet 96% of people in the North West confess to having at least one health sin, the nation's heart charity is launching the new heart health online lifestyle check (bhf.org.uk/beat) to help people make the right lifestyles choices and improve their heart health.

The lifestyle check is part of the new national heart health code, the BEAT (Be active, Eat healthily, Avoid smoking and Take the lifestyle check). The online check generates a personalised report with tips and recommendations on people's lifestyle choices, weight, eating and drinking habits, physical activity levels, emotional health and smoking.

Director of Prevention and Care for the BHF, Dr Mike Knapton, said:- "It appears the adult population has a disturbingly indifferent attitude towards exercise and how to lead a healthy lifestyle. People who are physically active are half as likely to die from coronary heart disease. Not only does it help control your weight, reduce blood pressure and improve cholesterol – it also provides long term benefit for your heart health and general health. We're encouraging people to take the lifestyle check to help provide the vital wake up call society today is crying out for."

For further information on National Heart Month visit bhf.org.uk. Wearing red on Friday, 26 February 2010, or posting a Love Note in a BHF Shop window are just a couple of things you can do to get involved this year.
Jobs initiative transforms 3,000 lone parents' lives
EMPLOYMENT experts are celebrating reaching a major milestone after helping 3,000 unemployed single parents transform their lives by securing a job. In total, more than 26,000 unemployed people in Liverpool, Birmingham and Teesside have found new jobs thanks to support from Pertemps People Development Group under the Government-funded Employment Zone initiative. 3000 of those are lone parents who are often among the most difficult people to provide help for due to issues around suitable working hours and flexible childcare arrangements.

PPDG began delivering Employment Zone 9 years ago. In that time, 26,170 clients have been helped into employment, with 21,057 retaining their jobs for 3 months or more – a retention rate of around 80%. The PPDG teams began working with lone parents 5 years ago. During the last 5 years 3,000 lone parents have found employment thanks to support through the initiative and 2,501 - more than 83% - have retained their jobs for 3 months or more.

In Liverpool, where PPDG operates from 2 centres at Norris Green Library and the Coopers Building in the city centre, PPDG operations director Ken Blyth welcomed the milestone announcement. "To have helped 3,000 lone parents transform their lives by getting into work is a magnificent achievement and one of which we are all rightfully proud. The feedback we receive from our lone parent customers is excellent and they tell us that the help we have provided has impacted positively on their lives, allowing them to make new friends and achieve more than they thought they ever could. Over 83% of those who have found a job with our help have stayed in work beyond three months because we helped to find the right type job for them, in the right place with the right days and hours for them."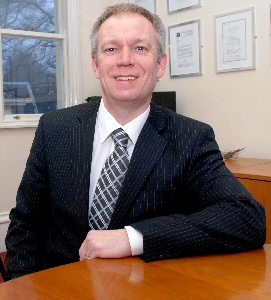 Among those in Liverpool to clinch a new job recently is Lizzie Ryan who had never worked after caring for children and her seriously ill best friend for more than 35 years. After being introduced to PPDG she found that she wanted to concentrate on caring skills. She was later recruited by Care UK following training with the EDUK8 organisation.

The Employment Zone programme in Liverpool continues to offer lone parents, interested in finding out about employment, guidance on whether they would be financially better off in work and how PPDG could help to find the right job for them. The programme is voluntary, doesn't affect Benefits and job seekers are encouraged to come along and talk to an employment coach.

PPDG provides 1-to-1 support through a dedicated employment coach. It also provides access to free training, including confidence building, applying for jobs and even help with reading and writing. All of these are offered on a voluntary basis with customer choosing which aspects they want to engage with. Once work is secured, a full after care service is provided including continual access to help and advice from their coach. The team is continuing to forge links with voluntary sector organisations and community groups, as well as targeting schools and play groups.

With 6 months of the Employment Zone initiative left to run in Liverpool, lone parent team leader Jane Marten said:- "During the coming months the outreach team will be working closely in partnership with Jobcentre Plus and children's centres to continue to sell the benefits of the programme, attending both on a weekly basis and providing vital support for local families."

Working in partnership with Jobcentre Plus and other organisations PPDG delivers employment and training initiatives including Employment Zone, Flexible New Deal and Lone Parent mentoring, and Learndirect training programmes, helping disadvantaged job seekers in Birmingham, Solihull, Coventry, West Bromwich, The Marches, Liverpool and Teesside access the workplace or self-employment. More than 100,000 job seekers have been helped into sustained employment by PPDG since the projects began. It has trained 130,000 people in vocational skills, and more than 175,000 people have benefitted from professional information, advice and guidance services.