RURAL COMMUNITIES WILL STRUGGLE TO SUPPORT BOOMING OLDER POPULATION
THE number of pensioners living in the North West will increase by 37% over the next decade, but communities will struggle to support the ageing population boom unless more affordable homes are built, a campaign group has warned.

The National Housing Federation predicts the number of over 65s living in rural England will hit 3.23m by 2020, a rise of 907,900 (39%) from 2008. But young people and families on modest incomes could increasingly find themselves priced out of villages and market towns, prompting fears that many rural areas will struggle to attract the key workers needed to care and support for the ageing population.

More 'pensioner friendly homes' must also be built where there is a clear demand for them, the Federation said, and support services will need to be made more widely available in rural communities. Across England pensioners will make up 24% of the rural population by 2020, as the proportion of older people living in rural areas increases at a significantly faster rate than in urban areas.

The research also reveals that 32% of older people in rural areas will live alone by 2020, compared to the current level of 25%. In the North West, the number of older people living alone is set to rise by 35% over the next decade, from 33,923 to 45,829. Many of these people could find themselves increasingly isolated if key services and amenities continue to disappear from rural England, the Federation has warned.

The Federation, which represents England's housing associations, estimates around 100,000 new affordable homes need to be built in England alone to meet demand in rural areas over the next 10 years. In addition to the homes needed to cater for the booming population of over 65s, more affordable housing will also be necessary to house their families as well as key workers such as care assistants.
The Federation is calling on all local authorities to draw up action plans to assess their local housing needs and how they plan to meet that need. Councils should assess the changing needs of their local community and support the building of homes which meet the needs of older people where there is a demand for these properties, the Federation said.

Federation North West regional manager Sallie Bridgen said:- "The proportion of older people living in the North West countryside will rise dramatically over the next decade - bringing many benefits to rural communities but also a series of big challenges. As the older rural population booms, we must ensure that enough affordable homes are built for younger people on modest wages, so that they can continue to work in and support key services like shops, public transport, and care and support services. If families and younger people are priced out of the countryside and local services and amenities continue to disappear, older people will find themselves increasingly isolated. That's why rural local authorities must carry out assessments of housing need every three years and draw up action plans to deliver the homes required. They also need to assess what housing and support services will be needed to serve the growing older population."
Assault - Church Street, Liverpool
MERSEYSIDE Police are appealing for witnesses to come forward following a serious assault on Church Street in Liverpool City centre on Thursday, 28 January 2010.

Officers were called to the scene just before 2.30am following reports of an assault.

The 44 year old man was taken to hospital where his condition is described as serious. During the attack he suffered head injuries. His injuries are not thought to be life threatening.

The scene was cordoned off as forensic investigations took place.

Anyone who witnessed the incident, or who has any information which could help police with their enquiries should contact detectives at St Annes Street police station on:- 0151 777 4064 or Crimestoppers on:- 0800 555 111.
Birkenhead Community Radio Station Wins Media Trust Award for Digital Inspiration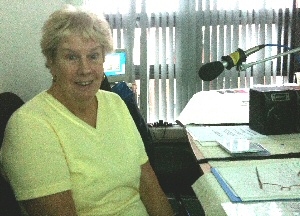 A Birkenhead-based community radio station aimed at older audiences has been recognised with a £500 award for using digital media in an inspiring way within the local community.

Vintage Radio started broadcasting in February 2009, and gave 60 volunteers, all aged over 50 and many of whom with no previous radio experience, the chance to develop the station and present a range of programmes aimed at listeners aged over 50 in the local area.

In September 2009 the station was awarded Runner up status under Best Radio category at the Counsel and Care 'Older people in the Media' Awards, which reward good examples of media coverage of older people across a range of media. The station also hopes to begin broadcasting on the Internet later this year.

The £500 award received by Vintage Radio marks the first stage of the 'Community Voices' campaign, a two-year project delivered across England by communications charity Media Trust, which aims to inspire, engage and support disadvantaged and isolated communities to get their voices heard through digital media.

Vintage Radio Volunteer Marg McConville from Noctorum, Birkenhead said:- "Since my husband died I didn't really want to go out. Vintage Radio helped me to find my feet. There's so many nice people here – and you get to interview people too!"

Media Trust's Director of Marketing and Communications Services, Gavin Sheppard, says:- "We know that there is a wealth of great digital media work already going on in the community, but we were especially impressed with the way Vintage Radio has enriched the lives of many of the mature volunteers, who might previously have had little social life or opportunity to learn new skills."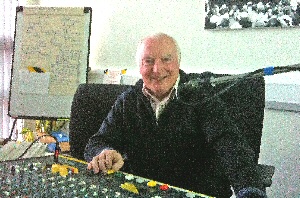 Media Trust is offering one £500 award every week up until March 2010, to individuals or community groups whose work is helping to give the community a voice through digital media. Projects could range from a digital photo exhibition or a social media initiative to podcasting or a short film on mobile. So long as it has been led by the community with a view to addressing their specific conditions of isolation or deprivation through digital media, and could serve to inspire other communities.

Selected projects will be showcased on Media Trust's website, and will get a free place at a Media Trust training event plus a wealth of additional communications support.

In the 2nd stage of the project, Media Trust has opened up a range of new grants designed to engage and equip groups who feel unheard or voiceless, with the tools to express themselves.