Restoration of Liverpool's Festival Gardens about to begin!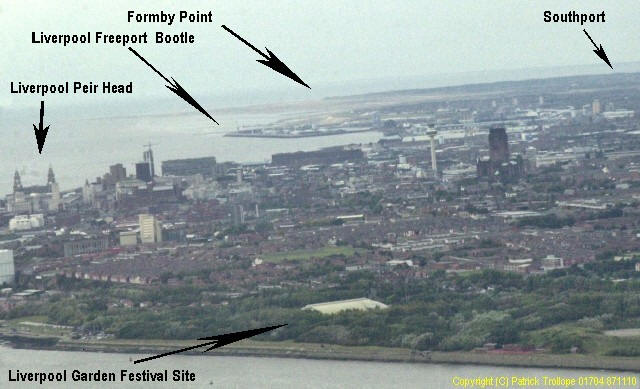 THE £3.7m restoration of Liverpool's International Garden Festival site is finally set to begin almost 26 years after the event first opened to the public.

Over the past few years, the landowner – property investment and development company Langtree – has pieced together a partnership of organisations which will fund, oversee, deliver and provide for the future management of the formal gardens and return them to public use.

The works, funded by a £3.7m grant from the North West Development Agency, represents a major step in the regeneration of the site into an outstanding riverside residential community and waterfront park.

The scheme has been designed by urban designers and landscape architects Planit who have also been involved in the restoration of Stanley Park in Liverpool.

The work is expected to take 12 months and Langtree hopes to encourage local community groups to be fully engaged in restoring the gardens to their original splendour.

Key to the success of the scheme was providing suitable long-term management of the new park and Langtree is delighted that they have been able to attract the Land Restoration Trust into the Partnership, a national not-for-profit organisation specifically established to own and manage large scale public park assets, who will assume responsibility for the gardens on completion.

Key aspects of the garden's restoration include:-

► The restoration of two pagodas in the oriental gardens

► Restoration of the Moon Wall

► Restoration of lakes and waterways

► A new pedestrian access point created links the promenade

► New secure car parking and public transport facilities

► Ongoing management of the gardens

The restoration works will begin with the clearance of undergrowth which has left many original pathways buried and un-passable. Pedestrian routes will be widened and reappointed to ensure they meet modern standards.

Langtree managing director John Downes said:- "All the Partners in the scheme, Liverpool City Council, the Land Restoration Trust, the North West Development Agency and the local community deserve enormous credit for their involvement in finally making this scheme a reality, but in many ways the real work starts here. The creation of the park and the new residential community will finally deliver a long term sustainable scheme for this strategic site on a major gateway in to the City."

Steven Broomhead, Chief Executive of the NWDA, said:- "The start of work to restore the international garden festival site is a significant step forward in spearheading the regeneration of this area of Liverpool and creating the conditions for significant future private sector investment on the adjacent site. I am delighted that the Agency's £3.7 million investment will help to bring this site back to life, creating a visitor attraction of international significance that will further boost the city-region's growing visitor economy, as well as providing a important leisure resource that will enhance quality of life for local residents. This is a milestone,the culmination of strong partnership working between the Agency, Langtree, the Land Restoration Trust and Liverpool City Council to bring this restoration to fruition and secure the long-term future of this important site for many generations to come."

Land Restoration Trust chief executive Euan Hall said:- "Once completed, the new park will be a magnificent asset for the local community. However the most important thing about the restoration is that this time we will be able to ensure that the park can be managed for the benefit of the local community not just now but for many future generations."

Leader of Liverpool City Council Councillor Warren Bradley said:- "This is a milestone in a key site for the city and many people have been looking forward to the restoration of these gardens. This is an area which should be a real asset to the city and one we should be proud of, so we are delighted this work is starting."

The International Garden Festive took place between May and October in 1984 and attracted 3.8 million visitors.

The festival was the centrepiece of the city's early regeneration efforts following industrial decline in the preceding decade. Much of the original site was developed into residential housing once the festival had ended but a long-term use for a large section of the site was never identified despite a number of attempts.

It is anticipated that the Festival Gardens will open to the public in Spring 2011.
This is a LINK to our history section all about the Festival.
Pritchards, Formby gets Joanne Harris!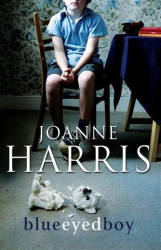 ON Wednesday, 14 April 2010, from 12.30pm to 1.30pm Joanne Harris will be at to Pritchards, Formby to sign copies of her awesome new psychological thriller "Blue Eyed Boy". Manager, Tony Higginson told us that:- "The new book is a stunningly original and very topical thriller that will seriously make you think. It is a brand New hardback and we are exceptionally lucky to have Joanne visit us to sign copies. We are taking part in a national scheme called "Indie Bound" and Joanne is one of the top named authors who want to support such ventures. If you can't be here to meet her in person please order your copy in advance and we will ensure it is signed/dedicated for you. We will have stock of all her previous bestsellers including her two great French Cookery books too. I would advise pre-ordering any individual book in advance to avoid disappointment. We also have RuneMarks her reworking of the Norse myths that is a great book for fantasy readers of ALL ages!" Also we can tell you that the award winning shop, The Chocolate Cellar, from Liverpool, will be offering a surprise or two!
Link to their advert page on Mersey Reporter.
Gung Hee Fatt Choi - Happy New Year!
SUNDAY, 14 February 2010 was the first day of the Chinese New Year and it is the year of the Tiger. Many UK Chinese communities are holding their celebrations later this year, because it conflicted with St Valentine's Day. Liverpool, the home to the oldest Chinese community in Europe, has delayed its celebrations until 21 February 2010. The Liverpool celebrations will take place on the streets around the Chinese Arch on Nelson Street and spectators will be mesmerised by dancing dragons, unicorns and lions. They will also be able to witness special firecracker performances and Tai Chi demonstrations. The event is also a great opportunity to enjoy a variety of Chinese food and traditional New Year's delicacies. Southport is also delaying its celebrations, and the Grand Palace Chinese Restaurant, Nevill Street, will be offering a fantastic demonstration of Tai Chi and dragon dancing, combined with a mixture of cuisines that will make your mouth water. Carol Mao, Secretary of the LCBA says:- "We wish you and your readers a very prosperous Year of Tiger! May your life and work be filled with happiness and success." Chinese businesses and community website is located at:- lcba.net.
Take the lead and cut out pet treats for Lent, says PDSA
WITH the start of Lent this week, leading vet charity PDSA is urging pet owners to extend their lifestyle pledges to their pets - and cut out fatty treats. The call comes as the charity's latest dog obesity figures reveal a staggering 35% of our canine pals to be overweight. "Many owners get into the habit of feeding scraps and fatty treats to pets. We know it's not good for them and the onset of Lent is an ideal time to make a fresh start. Millions of people try to cut out bad habits at this time of year, so why not do our pets a favour and improve their diet too?" said Sean Wensley, PDSA Senior Veterinary Surgeon. PDSA vets believe the rise in obesity is primarily due to owners indulging their pets with a more varied selection of fatty, sugary and unhealthy treats and not giving them enough exercise. A nine month health assessment of nearly 8,000* dogs during 2009 paints a very worrying picture of the health of the UK's dog population. According to the data over three-and-a-half million UK dogs need to slim down. Cats are also getting bigger; PDSA has found that the percentage of overweight cats has increased by around five percent over three years, with latest figures suggesting that one in four cats are overweight. Sean added:- "We have seen a steady increase in the number of dogs, cats, rabbits and even small furry pets that are overweight. Thousands of pets across the UK are having their quality of life, and lifespan, cut short as a direct result of obesity. As people's waistlines increase, so too our pets' vital statistics seem to be mirroring that trend. Ultimately, it is the owners who are in control of their pets' food in-take and often they inadvertently feed an inappropriate diet and excessive calories." But it's not all bad news for pets. A number of PDSA pet patients have recently undergone weight-loss transformations, overseen by PDSA vets, after their owners enrolled them on its annual pet slimming competition – Pet Fit Club. Pictured is the recent winner of the competition, Amber the cat from Edinburgh, who lost 17% of her bodyweight during the pet slimming challenge.

* data sourced from PDSA health checks on 7,959 dogs in 2009.