CRASBO ISSUED IN LIVERPOOL CITY CENTRE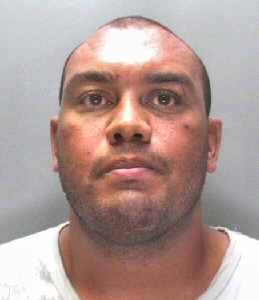 A man has been issued a CRASBO (Criminal Anti-Social Behaviour Order) on top of a jail sentence following a violent and unprovoked assault on two women at the Magnet Bar on Hardman Street in December 2008.

Christopher Edwards, aged 30, of Grove Way in the city centre, was sentenced to eight months in prison after appearing at Liverpool Crown Court on 25 January 2010 alongside Colin Smith, aged 25, of Danefield Terrace in Garston, who was jailed for 30 months, for the assault on 4 December 2008.

In addition, Edwards received a CRASBO on Tuesday, 9 February 2010, prohibiting him from entering streets where most of the bars and clubs within Liverpool city centre are located after 8pm.

Inspector Mark Morgan, of Liverpool City centre neighbourhood policing team, said:- "I'm satisfied with this conviction of two men, who have a lengthy police history, following a particularly nasty attack. Smith and Edwards were totally unprovoked when they viciously attacked their victims with a glass bottle, resulting in one victim receivng 11 stitches to a head wound. It is important that we don't rely on custodial sentences alone and take steps such as the CRASBO to make it difficult for such people to re-offend over a protracted period of time. I thank my pro-active licensing officers for their efforts in bringing this case to justice and take this opportunity to remind the public that such incidents are isolated. Liverpool city centre is a safe place to visit, with continued reductions in the number of reported assaults. We will continue to carry out high visibility policing operations so as to prevent disorder and violence, whilst reassuring visitors."
MAN ARRESTED ON SUSPICION OF MURDER OF STEPHEN LLOYD
MERSEYSIDE Police arrested a 31 year old man from Bootle, on 17 February 2010, in connection with the murder of father-of-one, Stephen Lloyd in Bootle, in July 2006.

Stephen Lloyd, 25 years, was shot as he sat in his car outside MWM Skip Hire in Redfern Street at about 5.10 p.m. on Thursday, 13 July 2006.

The arrested man has been taken to a police station on Merseyside where he will be questioned by detectives.

Anyone who may have information in connection with Stephen Lloyd's murder should contact the Major Incident Room on:- 0151 777 8653, 0151 777 8635, or Crimestoppers on:- 0800 555 111.
Allocations for the 2009/2010 Gypsy and Traveller Site Grant
FUNDING is awarded to Local Authorities and housing associations to provide new social rented sites and to help pay for the refurbishment of existing social rented sites for gypsies and travellers, new age travellers and travelling show people. In the North West, a total of £1,819,362 has been allocated for gypsy and traveller sites. Cheshire West and Chester Council is to receive £1,541,000 to provide 12 pitches in total at a site yet to be determined and Lancashire County Council has been awarded £278,362 to refurbish fifteen pitches and provide two new pitches in Preston.

Deborah McLaughlin, North West regional director at the HCA said:- "The aim of the grant programme is to increase the number and quality of authorised sites throughout England. Roughly a quarter of all Gypsy and Traveller caravans have no authorised site, despite a desire by their owners to have a permanent base. With greater access to high standard, well managed sites, residents will have a more sustainable community base to help provide an improved quality of life."

The HCA is managing the Gypsy and Traveller Sites Grant programme for 2009/10 and 2010/11. The HCA's role is to promote and manage the bidding rounds, and the funding and evaluation of schemes. The bidding round for the Gypsy and Traveller Site Grant 2010/2011 has now opened and the application forms have been updated to reflect the experience gained from the previous round. New guidance can be found at:- homesandcommunities.co.uk/gypsies_travellers.

Robert Napier, chairman of the Homes and Communities Agency said:- "Helping to ensure that more people have a roof over their heads is a commitment the agency takes very seriously. This next bidding round will see more of the Gypsy and Traveller population housed in decent accommodation on authorised sites with access to amenities and facilities, leading to an enhanced quality of life."
WITNESS APPEAL - ARMED ROBBERY, MAGHULL
MERSEYSIDE Police Detectives are appealing for witnesses following an armed robbery at a William Hill bookmakers in Maghull on Wednesday 10 February 2010.

At around 8.10pm a man entered the bookmakers in Liverpool Road South and threatened the two members of staff; a 33 year old woman and a 22 year old man; with what was described as a shotgun before demanding that they hand over cash from the till.

The offender, who is described as a white man, around 5ft 8ins tall, of medium build, then fled the scene on foot in an unknown direction. He was wearing a dark blue hooded jacket which had a white zip on the front, dark grey tracksuit bottoms, and an scarf covering his face. The staff at the bookmakers were left shaken but unhurt, and there were no customers in the shop at the time.

Acting Detective Sergeant Jim Wilde of Copy Lane CID, said:- "This was a distressing incident for the two staff members involved who were confronted by a man who they believe was armed with a firearm. We are determined to catch this offender and I would appeal for anyone who was in the Liverpool Road South area of Maghull at around 8pm on Wednesday night and who may have seen something suspicious to come forward."

Anyone with information is asked to call Copy Lane CID Robbery Team on:- 0151 7773127 or Crimestoppers anonymously on:- 0800 555 111.