KLM OFFERS GREATER WORLDWIDE ACCESS FROM LIVERPOOL WITH FOURTH DAILY FLIGHT...
KLM Royal Dutch Airlines on 3 March 2010 announced the addition of a fourth daily flight to its schedule out of Liverpool John Lennon Airport (LJLA), cementing its operations out of Merseyside. The new frequency commences on 10 May 2010 and alongside improved timings for the original three daily flights, the schedule will increase long haul connectivity via its award winning hub, Amsterdam Airport Schiphol.

This new frequency announcement comes less than a year after the route's inaugural flight on 30 March 2009 and is a testament to KLM's commitment to the Liverpool region. The faster long haul connections mean that travellers in the region can now take advantage of smooth and seamless travel to destinations such as Shanghai, Johannesburg and Mexico.

Capacity on the route will increase by a third (33%) daily and the additional flight rotation provides more flexibility for point to point passengers as well as offering even more European connections on a daily basis. Seats on the fourth frequency are bookable as of today via:- www.klm.com, KLM telephone reservations on:- 0871 222 7474 or at local travel agents. A Fokker 70 jet aircraft, which carries up to 80 passengers, will fly the new frequency.

From 10 May the new flight schedule will be:-
| | |
| --- | --- |
| DEPART | ARRIVE |
| 0605 LPL | 0825 AMS |
| 0925 AMS | 0945 LPL |
| 1025 LPL | 1240 AMS |
| 1300 AMS | 1320 LPL |
| 1400 LPL | 1615 AMS |
| 1620 AMS | 1640 LPL |
| 1720 LPL | 1935 AMS |
| 2045 AMS | 2105 LPL |
To celebrate the new frequency launch, KLM is offering a fantastic fare promotion on all Liverpool-Amsterdam flights with return fares available for just £79* per person, inclusive of all taxes. This promotion is bookable between 04 and 25 March 2010 for travel up until 30 September 2010.

Comments Henri Hourcade, General Manager AIR FRANCE KLM UK and Ireland:- "Our new summer schedule is great news for Liverpool and for KLM and is a tangible symbol of the strength of our operations out of Merseyside. Whether travelling for business or leisure, the new schedule means faster connectivity with KLM's intercontinental route network, seamless integration with our European network and the convenience of being able to do a full day's business in Amsterdam and be back home in time for dinner. The improved Liverpool-Amsterdam schedule also means Merseyside has access to long haul travel from the convenience of its own doorstep. Passengers no longer need to embark upon long car journeys to other airports in the region for direct flights – with a minimum 50 minutes connection time at Schiphol, KLM offers fast and efficient long haul travel."

Neil Pakey, Deputy CEO of Peel Airports comments:- "We're thrilled that KLM has confirmed a fourth frequency for the summer schedule. This gives the region's business community more flexibility and the added convenience of starting long haul journeys to an even greater choice of worldwide destinations from their local airport. The airline's entry into Liverpool has been a real boost for the business community as well as the Airport and this extra daily flight will ensure that our city can develop further on an international stage and seen as an attractive hub for global business."

Mike Taylor, Director of Investment and Enterprise, Liverpool Vision says:- "We have always been very supportive of the links that KLM provides the city through their flights to Amsterdam Schiphol and a fourth daily flight enhances Liverpool's connectivity, especially at a time when Liverpool is about to take centre stage at the World Expo in Shanghai. This very welcome news will also be warmly received by all our Expo sponsors and we very much hope that the business community throughout the Northwest recognises and supports this vital air route to world markets."

Lorraine Rogers, Chief Executive of investment and tourism body The Mersey Partnership (TMP) says:- "KLM's expansion is excellent news. Securing this hub operation for Liverpool was a priority for both TMP and LJLA – and KLM's further commitment, after only one year, is welcomed. Their further investment gives Liverpool City Region even greater connectivity with the rest of the world. The timing of this extra flight will give both business and leisure travellers an enhanced service."

Jack Stopforth, Chief Executive of Liverpool Chamber of Commerce comments:- "I'm delighted to see that KLM are expanding their service from Liverpool JLA. We worked hard lobbying for this service to come to Liverpool. I knew that the city was ready to support a scheduled service from a national carrier. The expansion indicates that link to KLM's Schiphol hub is meeting the needs of the city's business community and provides an attractive alternative to more congested hubs."

KLM Royal Dutch Airlines, with its SkyTeam partners, connects Liverpool to over 800 destinations worldwide via four daily flights to Amsterdam. The carrier's hub, Amsterdam Airport Schiphol, offers smooth connections with just 40 minutes connection time for short haul flights and only 50 minutes for long haul flights. Passengers therefore no longer need to travel to a larger airport to experience global travel; KLM offers worldwide connections from the comfort and convenience of a local airport.

* Fares are subject to availability and terms and conditions apply.
Time is running out for backdated business rates appeals, warns FPB
SMALL firms are being warned that they have less than a month left if they want to contest their business rates over the past five years. Any business owners who believe they have been charged too much for their rates since the last revaluation in 2005 have until 31 March 2010 to appeal. If their appeals are successful, many firms could receive rebates worth thousands of pounds. However, the Valuation Office Agency (VOA) has set a deadline of March 31 for claims, prompting the Forum of Private Business (FPB) to urge firms to consider whether or not their rates bills over the past five years have been set too high.

The FPB believes around 160,000 small businesses have already won backdated reductions in their rates since 1 April 2005, when the current rateable period began. However, many more may be eligible for a reduction without realising it.
There are two main grounds on which businesses can appeal against their rateable value. They can show that they are paying more than neighbouring properties – the VOA's website at:- voa.gov.uk allows business owners to find out what neighbouring premises pay and whether or not they have appealed against the amount. Alternatively, they can prove that there has been a 'material change' in their circumstances since 2005. This means something in the business's immediate surroundings has changed and had a detrimental effect on trade. Examples include streets being closed off due to roadworks, a high proportion of empty shops or a change in the size or use of the claimant's premises itself.

Business owners can also take the opportunity to appeal against their forthcoming business rates, which will come into effect in April after rateable values were controversially re-assessed just before the credit crunch sent rents and property values tumbling.

The FPB's business rates adviser, Andrew Bacon of LeaseholdersUnited, explained the appeals process. "Many businesses will see their rates bills soar in the coming months and years but they do have a general right of appeal. Following the new rates revaluations they can make one main appeal for the period April 2010 to March 2015. However, until 31 March this year they can still appeal against their old valuation if they disagree with it. Appeals can be made free of charge, and making an appeal is fairly straightforward. Once made, there is a discussion period where the person making the appeal explains to the Valuation Office Agency (VOA) what they think is wrong. If no agreement can be reached the appeal goes to tribunal but that only happens in about one in every few hundred cases. The burden of explaining the details of what is wrong with the valuation is on the person making the appeal. It is therefore important to understand clearly how your ratable value has been calculated and why it might be wrong before making an appeal."

Mr Bacon, who is a chartered surveyor, added that the timing of revaluation process had led to a dispute over potentially over-inflated rates costs for small businesses. "The 2010 ratable value is based on April 2008 rental values – just around the peak of the market. Should low rents agreed in 2009 now be taken into account in setting the correct ratable value? The Valuation Office will probably say no, but it is not that clear cut. There have been past revaluations where this sort of evidence has been used. For many businesses there is a lot of money at stake on this issue."

Membership of the FPB automatically includes discounted access to Leaseholders United's online services, which provide a cost-effective alternative to professional visitations.

Experts from Leaseholders United can also help small businesses with many other aspects of property costs, such as rent, service charges and claiming for Small Business Rate Relief. For more information, call the FPB on:- 0845 612 6266 or go to:- fpb.org.
MFH - DEAN HODGSON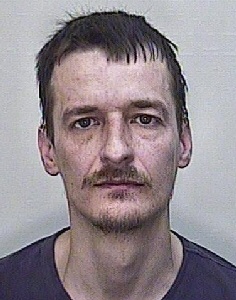 MERSEYSIDE Police are becoming increasingly concerned about the safety of Dean Hodgson who has been missing from his home in Old Swan since Monday, 22 February 2010. Mr Hodgson, 35, from Lister Drive has not been in touch with friends or family since 22 February. He is described as white, 5ft 6 ins tall, of slim build with short brown hair and is usually unshaved. He was last seen wearing a grey and white fleece and black tracksuit bottoms. Mr Hodgson requires medication for a medical condition and his condition may deteriorate if he does not take his medication. This may make him vulnerable. He is known to frequent the Old Swan, Whiston and Huyton areas. If members of the public recognise Dean they should not approach him directly but should make contact with police on the numbers given below immediately. Anyone who has seen Mr Hodgson, or knows of his whereabouts, is asked to contact Merseyside Police on:- 0151 777 4351 or Missing People on:- 0500 700 700.