NEXT OF KIN APPEAL - ROLAND PHILLIPS
LIVERPOOL Coroner's Office are appealing for the next of kin of a man from north Liverpool who died in hospital at the weekend to come forward. Roland Phillips, aged 65, died at the Royal Liverpool University Hospital on Sunday after being admitted from Breckside Park Rest Home in West Derby. There are no suspicious circumstances surrounding his death. It is believed that Mr Phillips has an ex-wife, two daughter and a sister butt so far enquiries to trace them have been unsuccessful. The coroner's office are still appealing for Mr Phillips' next of kin, or anyone who knows where his next of kin are, to contact them on:- 0151 233 4706.
MISSING FROM HOME - STEPHEN GRAINGER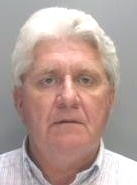 MERSEYSIDE Police are becoming increasingly concerned for the welfare of 54 year old Stephen Grainger, who was reported missing by his daughter on Friday, 19 February 2010. Stephen last spoke to his daughter, Maxine, who is his only surviving relative, last June and is described as vulnerable due to health problems. He has strong links to Merseyside and Cheshire but he is also known to travel around the country, booking himself into hospitals when feeling unwell. There is evidence to suggest he may have spent time in Hackney, in east London, last year. He is described as white, 5ft 11ins tall, of thin build, with pale skin, straight white hair and he may wear glasses. Stephen's daughter, Maxine, is anxious to speak to him and find out that he is safe and well. Anyone who recognises him or knows where he is should call Merseyside Police on:- 0151 777 6999 or the National Missing Persons Helpline in confidence on:- 0500 700 700.
ARMED ROBBERY - ALLERTON ROAD, LIVERPOOL
MERSEYSIDE Police appealing for witnesses following an armed robbery at a travel agency in Allerton Road, Mossley Hill on Tuesday 9 March 2010.

Officers were called to Thompson's at 1.50pm today following calls that two men had entered the shop armed with what was believed to be a handgun. The men forced staff and customers into the rear of the shop and demanded the safe be opened. They then escaped in the direction of Mayville Road with a large quantity of foreign currency and travellers cheques.

They are described only as black men. One man was wearing a blue hooded top, blue tracksuit bottoms with an orange stripe down the leg and was carrying a black Nike holdall. The other was wearing a dark green/grey hooded top and blue jeans. It is thought that they had their faces covered inside the shop, but removed the coverings before leaving.

While nobody was injured during the robbery, staff and customers were obviously very shaken up.

Officers are keen to trace anyone who may have been in the area at the time, particularly a small number of people who entered the shop around that time only to be told that it was currently closed.

Anyone with information is asked to contact officers on:- 0151 777 5394 or call Crimestoppers on:- 0800 555 111.
ADDED TARGETS AND RULES PILE PRESSURE ON ALREADY UNDERSTAFFED SOCIAL WORKERS
UNISON, the union representing 40,000 social workers, on 10 March 2010, backed calls from the Local Government Association (LGA) to cut added targets and rules placed on social workers.

The latest LGA report highlights the potentially damaging impact of Lord Laming's recommendation, requiring every referral from another professional to be followed up by a formal process known as an initial assessment.

Commenting on the LGA report, Helga Pile, UNISON National Officer for Social Services, said:- "This new requirement could cause referral and assessment teams to implode. UNISON estimates that local government is short of at least 6,000 social workers. Where are we going to find the extra 2,000 social workers needed to implement this measure? Staff shortages are already piling pressure on social work teams, who are struggling with an increase in demand since the baby Peter case. In addition social workers tell us they already spend too much time dealing with paperwork, leaving them little time left to spend face to face with clients. Cutting the burden of bureaucracy would be a real step in the right direction."
A tribute to the Music of Ray Charles
Photography by Credit William Ellis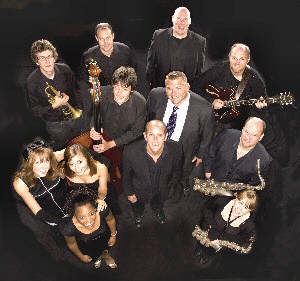 ON Sunday, 11 April 2010, the Liverpooljazz will be presenting Jeremy Sassoon, Paul Bentley & 12 piece band and singers at the Paul McCartney Auditorium, LIPA, The Liverpool Institute for Performing Arts, Mount Street, Liverpool L1, from 8pm. The line up will be as follows:-

Paul Bentley - lead vocal
Jeremy Sassoon - keyboards
Ben Gray - drums
Pete Turner - bass
Billy Buckley - guitar
Iain Dixon - tenor sax
Jo McCallum - alto sax
Mike Davis - trumpet
Richard Wigley - trombone
Orli Nyles - backing vocals
Zoe Chiotis - backing vocals
Rosie Douglas - backing vocals
FIND OUT MORE ON THE FOLLOWING WEBSITES
thejazzprescription.co.uk
sassoonandbentley.com
myspace.com/sassoonandbentley
liverpooljazz.org

To download the Concert flyer in PDF format, please click here.