Star Wars In Concert, Echo Arena, Liverpool 2010
Photographs by Ian Fairbrother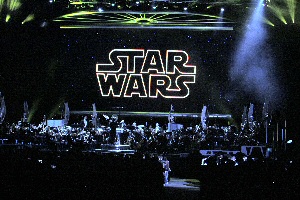 THE amazing film music from all six of the epic sci-fi Star Wars films was performed on Tuesday, 9 March 2010 by the Royal Philharmonic Orchestra at the Echo Arena, Liverpool. With narration by Anthony Daniels, who played C3PO and with film footage edited to fit in with the musical score and displayed on a three storey tall LED screen, it is said to be one the largest ever used in a tour. It was an impressive night.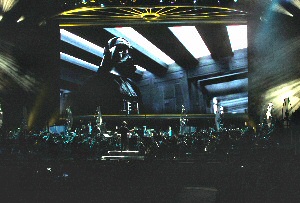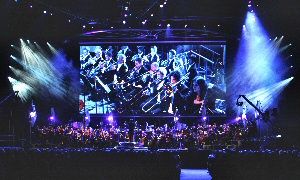 Latin Lounge due to Re-Open
THE Latin Lounge on Post Office Avenue is set to be fully re-opened in a few weeks time. This venue, has been closed since October 2009 . The venue last year was mixed up in some local media reports with the scene of the Steven Gerard case, which happened at the Lounge Inn, Bold Street. At present it seems likely that the venue will open for the next few weeks, at weekends. They hope to recapture the success of the Latin Lounge in earlier days. They are looking at providing for functions, live entertainment, good food during daytime and early evening, and a friendly and relaxed atmosphere to have a drink. We wish them all the best.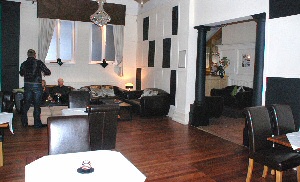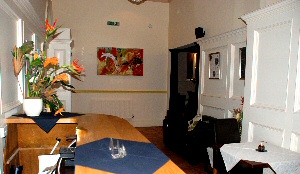 COMPETITION - FIREMAN SAM TO THE RESCUE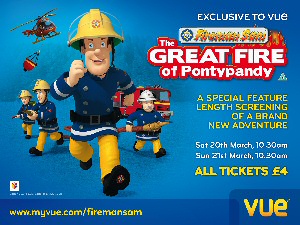 HE is everyone's favourite hero... Fireman Sam is set to delight and excite children up and down the country as he hits the big screen this Spring. The unique screenings at selected Vue cinemas will be the first time Fireman Sam can be seen in a feature length adventure. Showing for one weekend only - Saturday, 20 March and Sunday, 21 March 2010 at 10.30am, so make sure you don't miss out and book your tickets now!

Fireman Sam - The Great Fire of Pontypandy, is an action packed adventure that follows Fireman Sam as he performs a super-heroic rescue, which results in him being awarded a medal for bravery. After being offered a new job in Newtown, Sam is busy deciding whether to leave his beloved town and friends behind when tragedy strikes. Can Sam save Pontypandy from the forest fire that threatens to engulf the town?

This action packed adventure is the first and only time that fans can watch this animated adventure in the comfort of their local Vue cinema. To avoid disappointment make sure you book your exclusive tickets now for Fireman Sam: The Great Fire of Pontypandy by visiting:- myvue.com/firemansam.

Mark de Quervain, Vue Sales and Marketing Director comments:- "We are delighted to bring this feature length screening of childhood favourite, Fireman Sam to our cinemas and I'm sure it will be an exciting adventure for young audiences to see him on the big screen. Offering great alternative content for families in addition to our normal great film line-up is proving highly popular and we hope to continue extending the programme in the future."

Other exciting feature length children's releases for 2010, coming to a Vue cinema near you include:-

Rainbow Magic:- Return to Rainspell Island - 8 May 2010 to 9 May 2010
Bob The Builder:- Legend of The Golden Hammer - 15 May to 16 May 2010
Thomas & Friends:- Misty Island Rescue – 2 October to 3 October 2010
Angelina Ballerina:- 6 November to 7 November 2010

Fireman Sam:- The Great Fire of Pontypandy will be shown at all Vue cinema sites with the exception of Accrington, Birkenhead and Manchester Lowry.

Well thanks to the Southport Vue cinema we have 2 sets of 4 tickets to the Saturday, 20 March 2010, screening to give away! These tickets can not be passed on should your name get picked.
To enter this week all you have to do is send your name, your full address and full phone number to us via emailing news24@southportreporter.com or by dropping in a letter marked Southport Reporter, Fireman Sam to our office address at 4a Post Office Ave, Southport.
Two winners will be picked next Wednesday and one of them could be you! All entries must be in by 12.00 noon Wednesday, 17 March 2010. Also please see our standard terms and conditions page, under competitions by clicking on here. Please not that your information will not be kept unless you win. The winner's information will be used to contact you and to present your prize, via Vue or via our news team. Your name might also be published on Southport Reporter and via Formby Reporter.