Southport communities to share in £4million
A new £4 million fund is the first of its kind in the country and it has been launched to support renewable energy projects in the rural areas of Southport. Grants of between £200,000 and £500,000 are available through the Rural Carbon Challenge Fund and project delivery partners, Envirolink Northwest and the Energy Saving Trust, are now looking for Expressions Of Interest (EOIs) from rural-based charities, social-enterprises, community groups and microenterprises before the end of May 2010 (a microenterprise is an enterprise which employs fewer than 10 people and whose annual turnover does not exceed EUR 2 million.)

Launched in February 2010 at the Northwest Climate Change Conference, the fund aims to improve the diversification of the rural economy and develop new partnerships at a community level. The £4m funding has come from the European Agricultural Fund for Rural Development and the Department for Environment, Food and Rural Affairs (DEFRA) and is being led by the Northwest Regional Development Agency (NWDA).

Interest is encouraged from groups in rural areas looking to:-
► install renewable energy systems - especially wind, hydro and woodfuel
► set up or expand renewable energy businesses
► supply training and information for commissioning, designing, installing and servicing micro-renewable installations, including fitters, plumbers and heating engineers;
► offer training and information for community groups, social enterprises and charities on developing and delivering projects
► conduct feasibility studies.

The successful projects will showcase best practice and offer an element of innovation, such as the first time demonstration of the technology in a rural setting. Applicants unsure whether or not their location is defined as rural can contact Envirolink Northwest directly to confirm.

Robert Hough, NWDA Chair said:- "The Rural Carbon Challenge Fund represents the Agency's commitment to creating a low carbon regional economy that utilizes the energy sources most appropriate for each locality. By directly supporting social and micro-enterprises at a community level, the Agency is demonstrating its tangible approach to change, showing just why the region is a national leader in a move towards a low carbon future."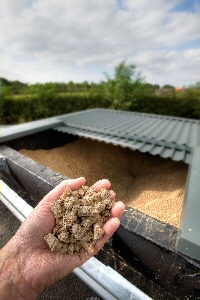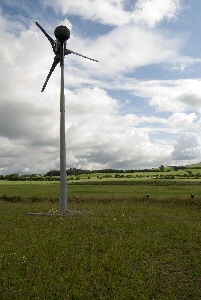 Lee Allman, Head of Research and Commercialisation at Envirolink Northwest, which is delivering the project in partnership with the Energy Saving Trust, said:- "This is a fantastic opportunity for rural communities in Southport to make a real difference to where they live and work. There is no other scheme like it in the country, so the successful projects will be pioneers, setting a blueprint for the rest of the UK to follow."

Envirolink Northwest and the Energy Saving Trust are members of the Northwest Climate Change Partnership, the group of organisations responsible for the delivery of the region's Climate Change Action Plan. Successful applicants will be supported from start to finish by Envirolink Northwest and the Energy Saving Trust. The delivery partners will help applicants forge alliances to submit joint EOIs and develop and deliver the outputs of their projects.

The Rural Carbon Challenge Fund Guidance for Applicants will provide full details of the programme and the application process. It will be available to download from the Envirolink Northwest website. Envirolink Northwest is the NWDA funded organisation whose aim is to develop the Northwest of England's environmental technology and services sector to provide sustainable solutions to environmental problems.

The Energy Saving Trust is the UK's leading organisation set up to try and prevent climate change by helping everybody cut carbon dioxide emissions; the main greenhouse gas causing climate change; from their homes and transport. The organisation promotes the efficient use of energy and a low carbon lifestyle.

For further information, please visit the website above, or contact Lee Allman on:- 01925 813200 or via email.
BLACKBIRD TOPS MERSEYSIDE BIG SCHOOLS BIRDWATCH TABLE
A UK-wide survey of wildlife in schools has revealed that the blackbird is the most common visitor to school grounds on Merseyside. Teachers and pupils in Merseyside taking part in the RSPB's Big Schools' Birdwatch reported seeing an average of 5.0 at each school.

Over 75,000 school children and teachers took part in the wildlife survey nationally, involving 2,375 classes from nearly 2,000 schools. A total of 83,792 birds were counted between 18 January 2010 to 1 February 2010. In 2nd place on Merseyside was the black-headed gull with 4.46 birds per school, followed by the magpie with an average of 4.31.

Sightings of most species have declined since last year. Some of the worst hit are those that use playing fields like gulls. This may be due to the snowy weather Britain was experiencing at the time of the survey. Playing fields normally offer a surprising amount of food for birds to forage and species like gulls gather in groups and stamp the ground to bring invertebrates to the surface. Snow covering the ground would have prevented birds from feeding in this way.

Emma Reed the RSPB's education officer for northern England said:- "The Big Schools' Birdwatch is a great way to introduce children on Merseyside to the wildlife visiting their school environment. Wild birds never fail to enthuse and inspire and the response to this year's survey has been fantastic with many schools now running it as a whole school project."

The benefits of contact with nature are now widely recognised. Such exposure plays an important role in a child's education and social development. Independent research has found that such activities can have a positive impact on children's mental and physical health.

Emma added:- "As part of our Letter to the Future campaign, we want the government to make a greater commitment to ensure every child has regular, quality, first-hand experiences of the natural environment. There is simply no substitute for being there, seeing it, touching it."

The Big Schools' Birdwatch can be integrated into many curriculum areas. Increasingly schools are making the activity the centrepiece of a whole week devoted to learning about wild birds. Some schools hold birdwatch breakfasts or after school wildlife clubs, while others transform classrooms into bird hides.

The schools' records are put to good use by the RSPB as they contribute valuable scientific data. The results help to build a picture of birds visiting school grounds and the population changes they are experiencing. For the first time, early years children were given a special invitation to join in. Of the 2,375 classes, 768 took part in the Little Schools' Birdwatch.

For the full UK-wide Big Schools' Birdwatch results visit: rspb.org.uk/schoolswatch.
CHALLENGE YOURSELF AT THE MENSA IQ TEST SESSION IN LIVERPOOL
MENSA is offering the people of Liverpool a chance to find out their own score and to see if they too can join 23,500 other members of The High IQ Society.

A supervised IQ test session has been organised on Saturday 17 April (2.00pm) at the Britannia Adelphi Hotel for anyone interested in finding out their own IQ score for just £15.

To reserve a place on the test you can book online by visiting the IQ Test section of the Mensa website. Alternatively you can contact Helen Oliver on 01902 772 771 or via email for more information. Everyone who scores within the top two per cent of the population is invited to join Mensa. More information about IQ testing can be found on the Mensa website

John Stevenage, Chief Executive at Mensa, says that knowing your IQ can have its advantages; 'in the current climate your IQ can be a useful addition to your CV, it can make a job application stand out. This test is the perfect opportunity to discover whether your IQ sits alongside the top two percent of the population.'

Mensa currently has 2,080 members in the North West region, and 172 members in Liverpool. The society welcomes people from all walks of life, with the objective of enjoying each other's company and participating in a range of social and cultural activities. The society's aims are to provide a stimulating intellectual and social environment for its members; to identify and foster human intelligence for the benefit of humanity; and to encourage research into the nature, characteristics and uses of intelligence.
Game On For Arriva North West
ARRIVA North West is celebrating the launch of the bus company's official computer game by offering budding game designers in Liverpool another chance to create a game to be hosted on the Arriva Bus website. Last year Arriva North West marked the launch of arrivabus.co.uk by asking wannabe programmers to create a bus themed game, and now the company wants to build on the success of the 2009 competition by appealing for more. Computer Games Programming student Chris McKellar, 21, won the competition with his arcade-style game, 'Buster'. The game challenges players to line up three buses of the same colour and 'bust' their way through the rows. A multi-coloured Arriva bus wins extra points in the timed trial. The game is available to play online now by visiting arrivabus.co.uk/buster . Debra Mercer, marketing manager for Arriva North West, said:- "The Arriva game is a great way to keep our site relevant and interesting for all of our customers in Liverpool. 'Buster' has added a different dimension to the site because visitors can now buy tickets, find out information about our services as well as play our brand new Arriva game. We're looking forward to receiving lots more entries which are bus themed and playable on a PC. Anyone who wants to enter should visit our website. The deadline for entries is the 29 August 2010." As well as seeing his game online and accessible to all via the Arriva website, Chris has won a bumper pack of goodies including a VIP trip around UK games house, Crytek, and a brand new desktop PC worth £500. The same prizes will be awarded to the winner of the latest competition. The new Arriva website provides customers with increased information about services in Liverpool, and offers tremendous value for regular customers with savings of 10% off 4 Weekly Saver tickets.