Forum urges Merseyside's councils to use LABGI funding to boost small business hardship relief
THE Forum of Private Business is urging councils in Merseyside to use the £1,135,634 awarded in a £50 million Government business growth scheme to provide additional hardship relief for small firms. By joining other local authorities in 'thinking smallest first' and pledging the money to bolster small business rate relief, the councils could help free up to £150 million in match-funding from the Government.

The business support and lobby group's call follows the publication of the latest round of Local Authority Business Growth Incentives (LABGI) grants. The scheme is aimed at encouraging business growth by rewarding enterprise-friendly councils with grant funding that is not ring fenced; meaning they can spend it as they see fit. Liverpool has been awarded £366,700, Wirral £260,965, Sefton £231,960, St Helens £149,665 and Knowsley £127,152.

"As the funds from the LABGI scheme is 'un-ringfenced', according to the Department for Communities and Local Government (DCLG), the councils should use this money to pay for hardship business rate relief for struggling business. If the entire £50 million was used by councils to pay for hardship relief the Government would have to give them another £150 million. This is because the relief is 25% funded by the Councils and 75% by the state but councils have sole discretion on granting it." said the Forum's Rates Adviser Andrew Bacon, of Leaseholders United.
The LABGI scheme operated from 2005 to 06 to 2007 to 08. It did not operate in 2008 to 09 but, for councils in 55 sub-regions of England, it has resumed for 2009 to 10 following several changes the Government says will make it more 'transparent and predictable'. These include allocating initial funds to sub-regions, which are then distributed to local authorities, rather than directly to councils. Further, grants are now awarded based on increases in income from rates rather than increases in the rateable values of commercial properties. But there remain concerns, initially reported to the Forum in 2007, that, because the level of LABGI funding is based on increases in business rates, some councils are spending their time and money courting bigger developments, such as out-of-town shopping centres, at the expense of helping independent firms within their communities.

Mr Bacon explained:- "The easiest way for a council to increase its 'bonus' under the LABGI scheme is by granting permission for large high value developments, or indeed diverting resources towards them, Plus, as the new scheme doesn't ignore increases in business rates as a result of indexation, some councils will end up just getting paid for business rates rising by inflation and be left to spend the money on anything."

The Government wants to encourage sub-regional cooperation on economic development via the latest LABGI scheme, focusing on giving struggling small businesses a kick start. The Forum of Private Business is responding by calling on councils to help achieve this by using the LABGI funding to boost the rate relief that is available. In addition, the Forum is urging all councils to remember the importance of small businesses as major local employers when trying to secure LABGI funding, seeking inward investment and developing Merseyside's economic infrastructure.

"Of course the funding is welcome, but, for the good of the community, as well as its economy, this latest LABGI scheme is only relevant if it encourages the council to focus on the growth of small firms. Local authorities are free to spend the LABGI money as they please but given their importance to the community as employers and rate-payers, and with the tough economic climate we still face, it is fair that small firms should be the main beneficiaries. Let's give the money back to the businesses in Merseyside that are trading and get the economy moving again." said the Forum's Policy Representative, Matt Goodman.

Formed in 1977, the Forum of Private Business is evolving following a year of intensive research about the real needs of small businesses. As an invaluable extension to its members' teams the not-for-profit organisation has developed a range of tailored business solutions to support, protect and reassure small firms throughout the lifecycle of their businesses.

These are:- Finance Director, Legal Director, HR Director, Health and Safety Director, Development Director, Purchasing Director, Communications Director and Managing Director. Membership of the FPB automatically includes discounted access to Leaseholders United's online services, which provide a cost-effective alternative to professional appointments. Experts from Leaseholders United can also help small businesses with many other aspects of property costs, such as rent, service charges and claims for Small Business Rate Relief.
For more information call the Forum of Private Business on:- 0845 612 6266 or go to:- fpb.org/membership.
Southport Arts Centre Is Closed, But The Show Goes On!
Photographs by Keith Edwards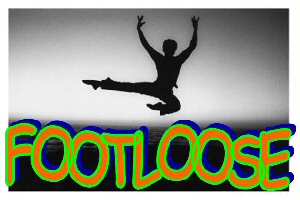 MANY of our readers know that it has been a few months now since the closure of the Arts Centre in Southport, but many people are unaware that the shows that took place in the Theatre and Studios are still taking place in Southport. As the refit starts, these fantastic shows are still happening, but do you know where? The shows have now moved to a few locations throughout Southport, one of them is in the Green Bank High School's Theatre. The latest one to be preformed will be 'Footloose'. It will be performed by the Southport Operatic New Generation (Song). The stage show adaptation of the original screenplay was released in April 1984.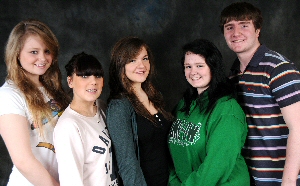 The story is a combination of the classic tales of rebellion and the repression of teenage life. Set in a small town, in West USA, after the main character, teenager Ren, moves with his family from big-city Chicago to a place where rock music and dancing are illegal. Streetwise Ren falls in love with a blonde called Ariel and, as all good teen stories go, she has a jealous boyfriend and worse still... The adaptation includes world famous hit songs such as the title track and "Let's Hear It for the Boy", that topped the charts back in the 1980's and even came back into the pop charts in 2009! The group has spent months perfecting the adapted play, written by Dean Pitchfords and Walter Bobbie. The show even has additional music by Eric Carmen, Sammy Hagar, Kenny Loggins and Jim Stienman, in addition to the music already written by Tom Snow with lyrics by Dean Prichford. This fantastic production is presented and arranged with Josef Weinberger Ltd. on behalf of R&H Theatricals of New York! So you can be certain that this is no School production!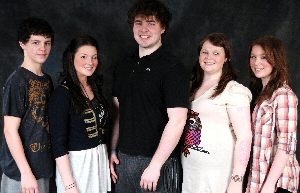 If you want to see it, the shows are on at Greenbank High School Theatre, Hasting Rd. Birkdale, PR8 2LT from 7 April 2010 to 10 April 2010, from 7:30pm with a 2pm Saturday Matinee Showing. Tickets can be obtained from Mary Hall on:- 01704 567 236, and more information can be found on songuk.org. Move fast to get a ticket though for they going quickly and over 200 have already sold for the performances!
MAN CHARGED IN CONNECTION TO EXPLOSION IN STOCKBRIDGE VILLAGE
MERSEYSIDE Police Detectives from the specialist Matrix team arrested a man in relation to an explosion at a house in Hollow Croft, Stockbridge Village on Sunday, 14 March 2010. During the incident a man in the house was injured. The 41 year old man, Graham John Sullivan of Daley Road, Litherland, was arrested on Monday, 23 March 2010 on suspicion of attempted murder. He was the charged with conspiracy to commit murder and conspiracy to cause criminal damage with intent to endanger life. He appeared before Huyton Magistrates on Wednesday, 24 March 2010. He is