Red Bull City Limits Belfast Shows What Liverpool Could Be like!
Photographs by Craig Boon

IN a very short time, Liverpool's streets might look like this! This is down to an amazing motorsport event which will be called:- "A Liverpool Pageant of Power". As we reported a few weeks back, this amazing event will include super cars racing through the city, and powerboats and jet skis speeding across the Mersey, during a free festival in May 2010. So when we were told that Belfast had an F1 car on its roads, reaching a speed in excess of 155mph, we had to send a photographer and reporter over. Ok, it is not the this year's car and we have been told the car had a Ford V10 rather than the new Renault V8 - it has been retrofitted and painted to look like a modern Red Bull. With the estimated 15,000 spectators watching, at some points 5 deep, as at tyre barriers and in front of the garage, this gives a clue as to what Liverpool will be like.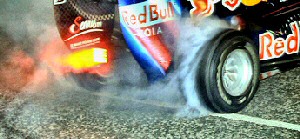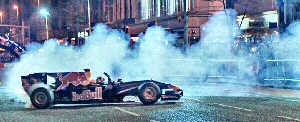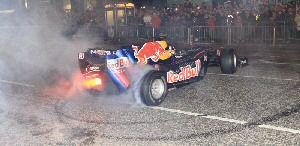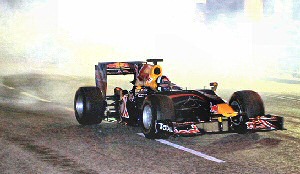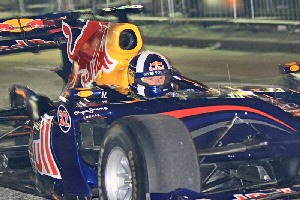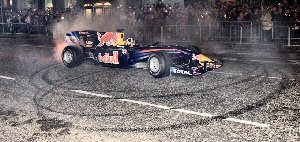 If you like the photos, please order them and do not copy them. Keep this site online... Click here to find out out you can get you copy of these photos...