DON'T BE A FOOL AND MISUSE THE 999 SYSTEM
MERSEYSIDE Police are issued a warning on April Fool's Day on Thursday, 1 April, to the public about misusing the emergency 999 number. Officers are asking people not to play the fool and to ask themselves the question:- "Is this an emergency before dialing 999?"

It's business as usual today for the Force with around 2200 calls expected from the public, and around 800 of these will be made on the 999 line. Over the years, there have been some very bizarre calls made using 999. They include:-

"Can you tell me how to make a soufflé?"

"Can you tell me what date it is? I'm writing a cheque"

"There is a duck in the road!"

"My friend's handbag has just got wet paint on it!"
Chief Superintendent Dave Lewis, Head of Calls & Response said:- "The majority of the calls we get on 999 are genuine emergencies. The public can be confident that if they call us, in an emergency, we will do our very best to answer their call within 10 seconds, and get a patrol out to them within 10 minutes. When one of our staff answers a 999 call, they never know what to expect. They might answer a call and there seems to be nobody on the line. Now this could be that someone has made a false call from a phone box and run off, or it could be somebody who is too terrified to speak because of domestic violence. Our highly trained call handlers have to make an quick informed decision based on the information they are given. People who do misuse the 999 system could be preventing someone in genuine need getting the assistance they require. We would always urge the public to use the 0151 709 6010 number if it is NOT an emergency situation so we can deliver a professional and effective service for those people in real need."

The public should call 999 if:-

A crime is happening now

People are injured

People are being threatened or are in danger

The offender is still there or nearby

He continues:- "When people call 999 in these situations, it gives the police officers the best opportunity of catching the offender. It also helps us collect evidence, and protect the victim. When offenders are taken to court, in nine out of 10 cases, they are found guilty. Responding promptly to calls and providing good evidence at court has helped us reduce crime to its lowest level on Merseyside since 1985"

If you need the police, but it's not an emergency situation, you should call:- 0151 709 6010, or visit:- merseyside.police.uk.
Potential Email Scam - "Subject:- Don't risk a £20,000 fine."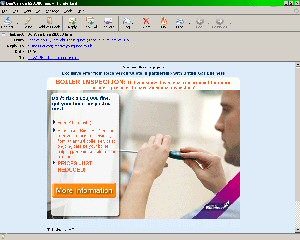 AFTER the recent gas leak in Southport's Neville Street, businesses in Southport are more alert to the dangers of gas than ever. Quite a few businesses have suddenly found this email appearing in their inboxes, but even thought it is marked:- "Don't risk a £20,000 fine." as with them being on alert, they are still viewing it as suspicious. Many have since alerted us to it and strangely, as we edited this edition we have just had it as well, and we do not have gas in our building! With the new (legitimate) Gas Safe Register campaign warning that illegal gas workers put your life at risk, it would not take long for phishing emails to arrive in businesses email inboxes. This email looks like it is a scam email playing on these new changes. We have not yet confirmed fully if this is a legitimate business or not, but we would warn anyone who gets it to be wary. The fact that when you use the URL they quote "receiveyourquote.co.uk" goes to a hold page, that it is not written in English, does strongly suggest a bogus email. The wording says:- "Cannot read this email properly. Exclusive offer from ReceiveYourQuote in partnership with British Gas Business BOILER INSPECTION: Did you know it is a legal requirement for every business premises to have an annual inspection? Don't risk a £20,000 fine, get your boiler inspected now! Bullet From £9 a month(1) Bullet British Gas BusinessCare can offer you a range of services, from an annual boiler service to ongoing care for your boiler, helping give you complete peace of mind. Bullet PRICES JUST REDUCED! Button BGB (1) Excluding VAT *Terms and conditions – This offer is only available to new non-domestic (SME) customers in year one with boilers of up to 70kW – This offer may not be used in conjunction with any other offers for BusinessCare unless we agree otherwise – This offer shall be available until the 1st September 2010, unless previously withdrawn, extended or amended at our sole discretion – The full terms and conditions are detailed in the welcome pack which will be mailed to you To stop receiving messages from British Gas Business: Confirm here To stop receiving messages from receiveyourquote.co.uk: Confirm here"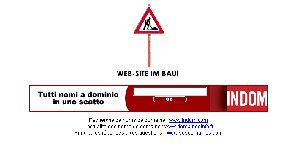 Be careful as this is one of many that have come our way over the last few weeks.