LIVERPOOL DAY GEARS UP FOR RIGHT ROYLE SHINDIG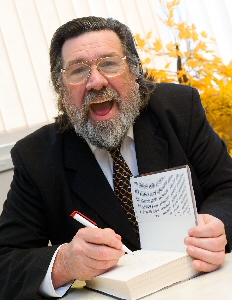 THIS year's John Smith's Grand National festival is set to receive Royle consent with the news that TV star Ricky Tomlinson will officially open the event.

The Liverpudlian actor, famed for his role in sitcom The Royle Family, will get the prestigious three-day meeting underway on Thursday 8 April, which has this year been renamed Liverpool Day. Former Brookside actor Ricky will raise the curtain on a busy day of music, fashion, comedy and sport, to complement the first day of racing at the world-famous course. He said:- "If any city on the planet deserves to be commemorated, it is Liverpool. The Grand National is a time for Scousers and people throughout the UK to celebrate everything Liverpool has to offer. Liverpool Day is just the start of what promises to be a fantastic three day event."

Among the other headline acts on Liverpool Day are former Cast and The Las front man, John Power, highly acclaimed tribute group, The Bootleg Beatles and up-and-coming city band, 6ix Toys. Liverpool Sound City will also be showcasing young bands in the pavilion throughout the day including The Maybes, Sound of Guns, The Vanities, The Red Deltas and The Liberty Vessels. The Liverpool Ski band, an eclectic combination of funk and brass, will also be providing entertainment.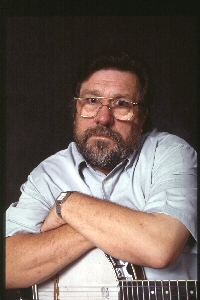 Liverpool Day wouldn't be complete without celebrating Liverpool's favourite sons. Look out for the Beatles Story's waxworks, originally from Madame Tussauds, on display and people from the Beatles Story dressed in Sergeant Pepper suits who will be giving out Beatles goodies and special offers for the visitor attraction. There will also be exhibits from the Beatles Story experience and the opportunity for racegoers to show off their talents in a music competition.

Tickets and hospitality for the 2010 John Smith's Grand National meeting, including Liverpool Day, can be purchased in advance by visiting:- aintree.co.uk or phone:- 0844 579 3001. The advance booking office at the racecourse is now open for racegoers who wish to purchase in person.

Emma Owen, marketing and PR manager for Aintree Racecourse, said:- "We are thrilled that Ricky is going to open Liverpool Day and will be sure to get the Grand National meeting off to a brilliant start as one of the city's most recognisable stars. The confirmed line up for Liverpool Day promises to be really exciting, with a real blend of art, music, fashion and, of course, top class horse racing. The idea behind Liverpool Day is to celebrate our magnificent city and thank those who make the Grand National festival so special every year, the people of Liverpool. There is a palpable sense of anticipation and excitement around the racecourse now and we can't wait to get started."
New figures reveal 'healthcare lottery' facing men with prostate cancer
A man's chances of dying from prostate cancer; the most common cancer in men; vary according to his postcode in the North West, new figures revealed by The Prostate Cancer Charity show.

Over 9,000 men are living with prostate cancer in the North West and the inequalities surrounding death rates facing men with prostate cancer were uncovered following new data from the Office of National Statistics, which depict a 'healthcare lottery' where the death rate in Sefton stands at 25% above the average, while figures for Trafford sit at 25% below the average in England.

Death rates from the disease are notably higher than average at 1 in 10 Primary Care Trusts (PCTs) in England and, worryingly, the data also revealed that the gap between the highest and lowest performing Trusts is widening. 1 man every hour dies from prostate cancer in the UK and overall deaths from the disease have not reduced for a number of years. 16 of the 152 Primary Care Trusts in England have death rates from prostate cancer which are troublingly above the average rate of 24 deaths per 100,000 of the population.

Commenting on the figures, John Neate, Chief Executive of The Prostate Cancer Charity, explains:- "These new figures are of particular interest as they show a strong imbalance in death rates for men with prostate cancer across the country. While we can be encouraged that prostate cancer services have improved in recent years, this new data underlines that there is still much to be done in tackling the many inequities men with prostate cancer can face. Although it is not completely clear why these variations in death rates exist, we know that there are some key areas where rapid changes are needed to help improve a man's chances of being successfully treated for the disease. By ensuring every man has the opportunity to make an informed choice about having a PSA test, which can give early indication of possible prostate cancer, and can then access a range of effective treatment options, we hope that many more men will survive their cancer. In the meantime, it is totally unacceptable that men living with the disease have to face such a huge disparity in death rates from prostate cancer in England and it is imperative that these issues are urgently addressed by the NHS, particularly at a local level."

In response to these figures, the Charity is calling on all candidates standing in the General Election to back its pledge to improve prostate cancer services across the UK. Men with prostate cancer report the worst NHS experience of all common cancers and the Charity is asking for a firm commitment from candidates to ensure that the Primary Care Trusts in their area provide the full range of effective treatment options and support services for men with prostate cancer.

"To have a system where a man's likelihood of surviving his prostate cancer is linked to his postcode is clearly not equitable. Those men living in areas of high mortality must be sure that their local healthcare provider is doing all it can to improve services. Prostate cancer is a disease which can no longer be ignored and we are calling on every political party to take action to reduce the inequalities facing men living with this disease. Every man affected by prostate cancer must have equal access to world class services – regardless of where they live in the country." Mr Neate added.
WARNING - April Fools - No Jokes For 2011
APRIL Fool's day has been cancelled in the UK after the EU ruled it too dangerous and must be moved to a more sensible date. A spokesman for the EU Safety Advisory Service in Brussels said:- "Too many accidents have occurred by jokes going wrong. Also, it leads to many people thinking that aliens are landing and other silly things like that, which can lead to national and sometimes international panic. Just look at in the USA when a radio program called War Of The Worlds caused wide spread panic. We have not called for a ban on all April Fool's Day Jokes but to move them in future to the nearest Monday to the 1 April. This will mean moreover that jokes are less likely to be played on unsuspecting people and therefore cause less stress and embarrassment. We are not against people having fun, but think it better and safer to dedicate a day that is easily found rather than one that moves. This therefore, will be the last year (2010), that you can joke on 1 April unless it falls on a Monday." Critics say that this April Fools' Day is part of our history and as it dates back to 1700, when English pranksters popularised this day and made it into an annual tradition, is destroying and interfering with our national identity. So will the UK see this fantastic tradition that sees pranksters playing practical jokes on each lost forever? Email us your views to:- news24@southportreporter.com.