Every employer should champion flexible working – Cooper
THE UK Government on 30 March 2010 called on employers to do more to promote flexible working, as it published its response to the Family Friendly Taskforce report.

Taking forward the taskforce's recommendations, Ministers will promote flexible working across the public sector and new Cabinet Office guidance will mean that there will be a presumption that all jobs should be advertised as available for flexible or part-time working unless there is a good business case why this isn't possible. Yvette Cooper also announced that Government will appoint a taskforce of business leaders and business organisations to champion the case for flexible working in the private sector.

To help encourage more businesses to offer flexible jobs next year, Jobcentre Plus will implement computer changes which will mean every time a new vacancy comes into a Jobcentre – the employer will be automatically asked if it can be part time, job share or flexible.

Recognising that employers need more help to realise the benefits of flexible working to their business, Yvette Cooper pledged that Government would offer more support and that her own Department for Work and Pensions would lead the way in making job vacancies available on a part time and flexible basis.

Yvette Cooper, Secretary of State for Work and Pensions said:- "Many parents can feel torn between working and being able to spend enough time with their children. Helping people into jobs, which also meet the needs of their family, is a really important way to tackle poverty and help parents build a better life for their children. There aren't enough quality part -time or flexible jobs available to parents at the moment and I am determined that, starting with my own Department, Government works with business so that we can make sure there are enough opportunities out there for parents who want to work."

Ministers believe that increasing the availability of quality flexible and part-time jobs will be crucial for the recovery as it will stimulate more jobs, help parents off benefits and will give them the opportunity to work, continue their careers and balance the needs of their family too.

The Government has also published Think Fathers: How flexible working for Dads can work for your business, a collection of case studies of how businesses large and small across many different sectors have implemented flexible working and reaped the benefits. It provides some top tips to employers on how they can do the same in their own businesses.

Children & Families Minister Dawn Primarolo said:- "We want to do all we can to help parents find employment and stay employed. Research tells us this remains the best route out of poverty for families, but for families to be able to do this; we need business to play their part. Family friendly working practice should be at the heart of every organisation. My own department is committed to flexible working and has really seen the benefits of supporting those with caring responsibilities in their careers. We know that fathers can find it particularly difficult to juggle the responsibilities of work and family. We are publishing the Think Fathers guide to highlight to business and industry the benefits of incorporating flexible family-friendly policies into their company. The guide was created by business for business and I hope companies use it to inform and even revise their employment policies and to make it easier for mums and dads to strike the right balance between work and family life."

Business Minister Pat McFadden said:- "The right to request flexible working has been a real success. As we consider the future we should make sure it continues to work well for both employees and employers."

Maria Eagle, Deputy Minister for Women and Equality, said:- "Families are the framework of our lives and matter not just to individuals but to our communities, the economy, and society as a whole. Mothers often tear their hair out trying to balance earning a living with bringing up their children and need more flexibility at work and fathers want to be able to play a bigger part in bringing up their children. We will continue to work with business to ensure that parents continue to have real choices about how they live their lives, at the same time as making the economy strong and competitive."

The Secretary of State for Work and Pensions established the Taskforce to bring together a range of experts from business, organisations that represent businesses, employees and families, non-government bodies and government departments to provide an expert perspective on flexible working practices.
Background notes:-
- The Family Friendly Working Hours Taskforce was set up by Yvette Cooper as part of the White Paper "Building Britain's recovery (December 2009)", in which the Department for Work and Pensions fully recognised its part in helping and supporting employers to improve the situation.

- The aim of the Taskforce was to explore the challenges around improving the availability and quality of family friendly working practices – focusing on working hours and patterns and provide recommendations for change. It is made up of experts from business, organisations that represent businesses, employees and families, non-government bodies and government departments.

- The Government is committed to working with employers to promote flexible working practices in order to help carers, parents, older workers and others struggling to balance work with other commitments and its long-term ambition is to ensure that flexible working practices are embedded in all businesses across Britain.
Forestry Commission launches new grant scheme to help North West's woodland birds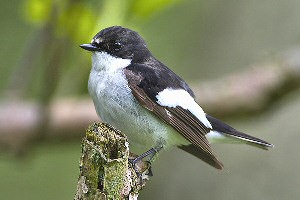 THE Forestry Commission in the North West has launched a new type of grant to encourage landowners to help reverse the decline of the region's woodland birds.

Financial support is now being offered to local landowners and managers to improve the habitat for 18 vulnerable species, including the Redstart and the Pied Flycatcher. The RSPB is supporting this groundbreaking project across England.

The grants available are part of the Forestry Commission's English Woodland Grant Scheme, which is supported by European Union and Defra funding.

Wild birds are a good indicator of the general health of the countryside and they have been chosen as one of the Government's 15 headline indicators of progress towards sustainable development.

However, the UK's woodland bird population as a whole has fallen by 20 per cent in the last 25 years and numbers of some species, such as the Lesser Redpoll and Willow Tit, have dropped by more than 90 per cent since 1970.

Much of the decline is due to changes in the structure of our woodlands, such as the age and diversity of tree species, and long-term under-management.

Measures which could be funded under the new scheme will include preserving dead trees to provide natural nest sites, coppicing, thinning, controlling grazing levels and creating glades and scrubby areas favoured by many species. Monitoring of the target species will take place to see what difference woodland management makes.

Paul Vickers from the Forestry Commission in the North West, explained:- "The North West region is nationally important for woodland birds. If we can improve the habitat in these areas, together with other key locations in England, it will significantly boost their fortunes. Species like the Redstart and the Pied Flycatcher are woodland specialists and it's vital we do all we can to protect them. What we need now is for land managers to step forward and work with us to secure the future of these wonderful birds."

Underpinning the new initiative is the Bird Conservation Targeting Project, an ambitious mapping project involving the Forestry Commission, RSPB, British Trust for Ornithology and Natural England which has identified breeding "hotspots" for certain species. These locations will be used to determine grant eligibility and to target help where it is most likely to produce results.

Andrew Gouldstone from the RSPB in the North West said:- "There is strong evidence that under-management of our woodland is driving the severe declines we are seeing in several woodland birds. This grant, because it is well targeted and is designed to deliver the woodland condition these birds need, is a very significant step in bringing about a recovery in their numbers."

To be eligible for a grant woodland must be within a target area for the chosen species or be supported by local knowledge and expertise. The Bird Conservation Targeting Project data can be found online.

Grant guidance and application forms can be downloaded from the grants section of the Forestry Commission's North West website or by calling Paul Vickers on:- 01606 324952.
MISSING FROM HOME SAMANTHA WILLIAMS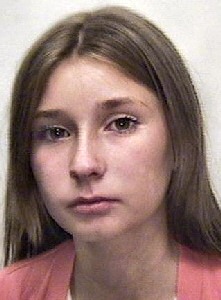 MERSEYSIDE Police are growing increasingly concerned for the welfare of 18 year old Samantha Williams, also known as Samantha Ellison, who has been missing from her home in Litherland since Thursday, 18 March 2010. She was last seen at her home on Bark Road on that day. Although she has spoken with her family on the phone she has not been seen by them. This is believed to be very out of character for her. Samantha is described as being white, 5ft 8 ins tall, of a slim build. She has shoulder length dyed black hair often worn in a ponytail and has hazel coloured eyes. She was last seen wearing a black suede jacket, blue jeans and grey pumps. She is known to frequent Liverpool city centre, Blackpool and Lytham-St.Annes areas. Police would urge Samantha or anyone who may have seen her since 18 March 2010 to contact them on:- 0151 777 3083 / 0151 777 4100 or Missing People on:- 0500 700 700.